Genius Tips For Teaching Your Kids To Meditate (It's Easier Than You Think!)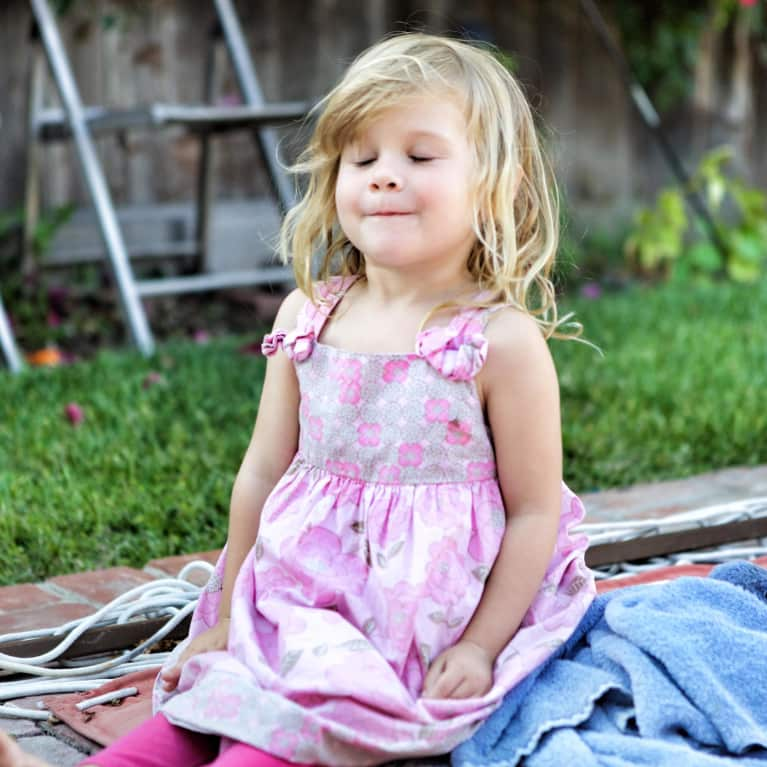 Children are natural meditators. They are deeply connected to the world around them, and the present moment is the only thing that matters to them. I have been meditating since I was 4 years old and now I'm a father of four children. I've been teaching adults and children to meditate for a decade, and in my experience, it's much easier to teach children to meditate than adults. But teaching them takes a few adjustments to our expectations. Here's what I've found works best:
1. Show them; don't tell them. Walk your talk.
If you want your children to meditate, then you have to regularly meditate and show them that it is an enjoyable part of your life with tangible benefits. A good rule of thumb is for kids to meditate for one minute for every year of age. So a 4-year-old will meditate for four minutes. Let them sit with you for a few minutes at the beginning of your practice.
2. Practice a simple technique that they enjoy.
It can't be overstated that meditation should be an enjoyable part of your day—not another stressful activity. Here are a few methods that any kid can practice and love:
3. Teach your child how to stay calm through moments of crisis.
Whenever your child hurts themselves or gets upset, teach them a simple affirmation and breathing technique. When parents see their kid in distress, the most common reaction is to say, "What happened?" This has the unintended effect of focusing the child on what hurt them rather than what heals them. Instead, just focus on giving them emotional support. Hold them and repeat the simple affirmation "You are very brave and you are very strong." Once they have calmed down enough to take instructions, say, "Take big deep breaths to tell your body that you're OK." Mirror the deep breathing that you want them to do. Emphasize the long exhales. (Pro tip: You can also try this with yourself in moments of crisis, too.)
4. Don't ever criticize their practice.
Children have deep experiences all the time and they may be having them even when they look fidgety or like they aren't focusing. Play the long game and just praise them for every minute that they sit with you. If your kids can't sit still, then tell them they can walk around while they practice deep breathing—but they just aren't allowed to talk. Remember, your goal is to teach them to be peaceful at age 30, not have them sit like the Dalai Lama at age 5.
5. Make daily meditation time a part of your routine.
Children thrive on routine, and their bodies fall into natural rhythms if you create the right structure. Make it a rule that at a certain time each day, you meditate together as a family. Some people find that mornings are the best while others find that the afternoon is perfect. For some kids, it can be an ideal way to ease them into an afternoon nap. Figure out what works for you.
Related reads: