6 Main Types Of Manifesters: Which One Are You?
By Tanya Carroll Richardson
mbg Contributor
Tanya Carroll Richardson is an author and professional intuitive, giving readings to clients all over the world.
Image by mbg Creative x Nicholas Bui / Unsplash
October 19, 2020
Our editors have independently chosen the products listed on this page. If you purchase something mentioned in this article, we may
earn a small commission
.
The year 2020 has taught us that there will always be aspects of life that are out of our control. And yet, as dynamic spiritual beings, I believe we are all meant to help co-create our individual journeys and even take part in shaping larger, collective journeys.
All humans are natural manifesters. But have you ever thought of having a natural manifester type? Check out the types below, and see if one—or a few—resonate strongly with you. We'll also explore the challenging aspects of each type as well as ways to engage or "try on" each one.
Advertisement
This ad is displayed using third party content and we do not control its accessibility features.
Pro tip: To feel into your natural type, ask your intuition for a number between 1 and 6 in pictures, thoughts, feelings, or words. Then ask for a number that represents the manifester type you most need to cultivate:
1.
The Midas Touch Manifester
We've all met these people—almost everything they try seems successful. Perhaps you're even a Midas Touch Manifester. Whether it's something well thought out, like building a boutique hotel, or something that happens by accident, like goofing around in the recording studio and having a jam become a hit track, these folks just turn lead into gold. Often they also have an infectious energy, healthy confidence, and a brilliant imagination.
What to watch out for:
Midas Touch Manifesters can get spread too thin. People love to work with them, so they may have to be choosy about what they say yes to.
Advertisement
This ad is displayed using third party content and we do not control its accessibility features.
Try it for yourself:
Channel your inner Midas by letting your imagination play. Honor your strong, initial creative impulse, and be enthusiastic! Remember the goal or project can be modest in scope and still be worthy of your inner Midas.
These folks are experts at surrendering and letting the universe take the lead—an important step in any manifestation process. Before even setting an intention, Flow Manifesters might watch for synchronicities, trying to discern what opportunities Spirit feels are most important or available at any given time. Being flexible and not being attached to outcomes are powerful manifestation tools that Flow Manifesters have mastered.
Keen
Find your mystical side with Keen's psychic insights.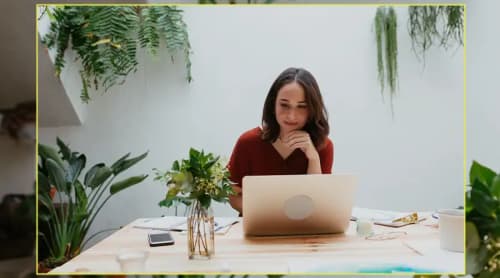 What to watch out for:
There is such a thing as being too relaxed...a little fire in the belly never hurt anyone! And keep in mind that just because a path is difficult or long doesn't mean it's the wrong path for you. Flow does not translate into "easy."
Try it for yourself:
Pay attention to synchronicities or meaningful coincidences that show up in your life. Does someone keep suggesting you go on a blind date with their cousin? Do you keep getting recommendations for a certain type of healer out of the blue, or do you keep running into mentions of a particular book that isn't even a bestseller? Investigate these clues from the universe.
Advertisement
This ad is displayed using third party content and we do not control its accessibility features.
3.
The Go-Getter Manifester
Ready, set, action! This manifester type hits the ground running and understands that taking consistent, strategic action steps is crucial to any manifestation effort. How do they accomplish so much? Go-Getter Manifesters might have a healthy discipline, or they might have had challenging life experiences that taught them to be their own hero or savior.
Always on the go, these folks know how to get stuff done. They are hard workers, seem to have boundless energy, bounce back quickly, and take responsibility for or "own" their mistakes.
What to watch out for:
Go-getters often have to work on receiving, and remembering that besides partnering with other people and the larger collective, they are also partnered with Spirit. Even Beck had help with his song "Go It Alone" by Jack White on bass. It's never really all up to you to make something happen.
Advertisement
This ad is displayed using third party content and we do not control its accessibility features.
Try it for yourself:
Take action, but make sure it's well thought out and reasonable—that will help you channel your inner go-getter while preventing burnout.
4.
The Collaborator/Networker Manifester
Some people naturally excel in community and enjoy team building. Utilizing the talents, resources, and contacts of others helps you manifest quicker as well as achieve bigger results. Being in communities and creating teams really is an art, and some manifesters are just born to it.
Advertisement
This ad is displayed using third party content and we do not control its accessibility features.
What to watch out for:
While group work can accomplish more, it's also more complicated and requires more clear, authentic communication—as well as compromise. Make sure everyone involved feels valued.
Try it for yourself:
Pick something you can manifest through collaboration—it might be collaborating with your neighbors on a community garden or collaborating with other entrepreneurs on a new digital offering.
5.
The Intuitive Manifester
Have you studied and honed your intuition? Maybe you have several of the four main psychic pathways open. Intuitive Manifesters both trust their sixth sense and are able to access it quickly and easily. What's in the field of possibility for you and what's the next best step to get there? An Intuitive Manifester probably already knows.
What to watch out for:
Getting a second opinion on your own intuition can be powerful, whether it's from someone who is an expert on whatever you're trying to manifest or a very intuitive friend or colleague. Remember that using your intuition is not a bypass for consulting your head and your heart...let logic, reason, and your past experiences in the world have a say too.
Try it for yourself:
These are the mother-hen manifesters, who know that sometimes you have to sit on your manifestation and nurture it. Patience is the virtue these manifesters possess, knowing that often better things come to those who wait.
Divine timing can work either way—bringing something into your life before you feel ready or making you sit tight for longer than you want. Nesting manifesters are the ones to call on for advice when the waiting feels pointless or punishing. They'll know how to make the most of that time.
What to watch out for:
Make sure that you're not lingering too long past the ripe cycle of your manifestation. There will always be more fussing and tweaking you can do, but you don't want the energy of your manifestation growing stale because you procrastinated the launch. Avoid perfectionism.
Try it for yourself:
Nurturing your manifestation as a nester is about truly enjoying the journey. Find joy in and be present at every stage of the process. This is not only more pleasant but also yields better results.
Sex life in retrograde?
Your FREE Astrology Sex, Love and Attraction Guide.