Exactly How To Find Your Purpose, According To A Happiness Expert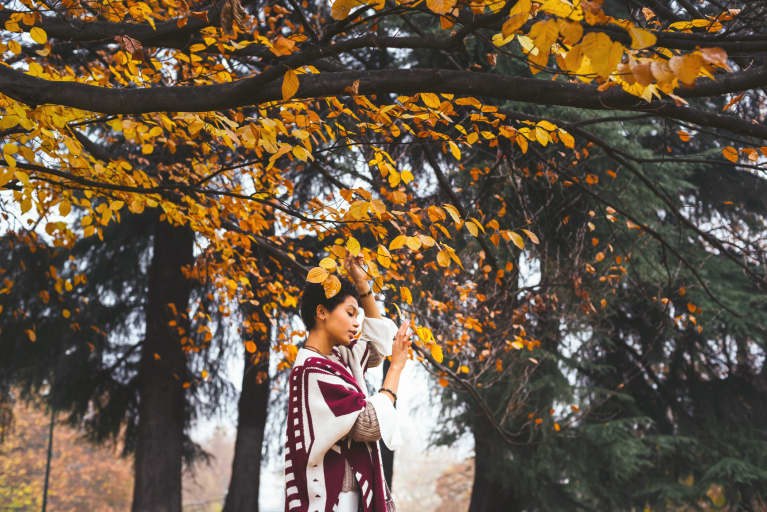 Our editors have independently chosen the products listed on this page. If you purchase something mentioned in this article, we may
earn a small commission
.
According to decades of research, there are few things more important to mental stamina than having a sense of purpose. A 2009 study found that the importance of purpose starts in early childhood, and that teaching kids to find a sense of meaning leads not only to improved grades but a decreased risk of depression later in life.
And when it comes to cultivating resilience, purpose is key: One large study found that the ability to find meaning from life's experiences predicts a greater ability to bounce back from negative life events. Another study conducted earlier this year found that people over the age of 60 are less likely to suffer from restless leg syndrome and have better sleep quality overall when they feel a strong sense of purpose.
Unfortunately, snapping your fingers and immediately finding meaning isn't an option. So we consulted Elizabeth Lesser, co-founder of the Omega Institute (an adult education center that focuses on wellness, creativity, and spirituality) and three-time author of books that focus on finding meaning and bouncing back from loss. "The body needs food, water, and rest," she says. "The soul needs love, courage, and purpose."
How to find your purpose when you have no idea where to start.
While journaling on questions to clarify your purpose can certainly help, Lesser's No. 1 suggestion is to reframe what purpose means to you. "If you think the perfect job is out there waiting for you, and that unless you find it you will never live 'on purpose,' you're in for a disappointing journey," she explains. "I've met people with jobs you might envy—accomplished artist, published author, CEO, famous chef, to name a few—whose work brings them more stress than joy, more pain than purpose."
In fact, Lesser finds that many people find a huge amount of purpose in more unlikely professions. "The other day I spoke with a man who has driven a city bus for 30 years and feels blessed to be able to greet each passenger 'as if she's the most important person I'll drive today,'" she says. "This man says he has paid the fares for countless people, counseled kids to stay in school, and has even delivered a baby onboard the bus. His secret? 'Love the job you have, make it meaningful, be grateful for every moment you can help another person.'"
Find meaning in what you already have.
According to Lesser, searching for meaning outside of the things you already have is likely setting yourself up for failure in disappointment. Instead, show up and give more of your heart to what's right in front of you. "Make what you have as full of meaning as you can," she says. "Sometimes this will mean just showing up with full attention; sometimes it will mean getting involved with co-workers to make your company better. Maybe you can expose injustice or make creative changes. Suddenly, you will have developed a whole different aspect of yourself. That will develop your purpose muscles."
The domino effect of purpose.
Interestingly, Lesser finds that finding purpose in one area of your life causes you to find purpose in other areas of your life. "For me, the result of feeling on-purpose in my work as a writer and a conference-convener and organization leader has made me want to feel on-purpose in everything I do," she says. "I no longer look to a specific job I am doing to give me a sense of purpose. Instead I look to myself to bring purpose to everything I am doing—being with a friend who is ill, taking care of my grandchildren, responding to a reader who has read one of my books. Every moment has its own sacred purpose."
Looking for more ways to discover your purpose? This ritual will help.