Close Banner
Advertisement
This ad is displayed using third party content and we do not control its accessibility features.
29 Books By Black Authors On Identity, Justice & Love
Written by
Amari D. Pollard
Amari D. Pollard is a writer and audience development strategist. Her writing focuses on politics, culture, relationships, and health, and she has been published at The Week, Bustle, PopSugar, Reader's Digest, and more.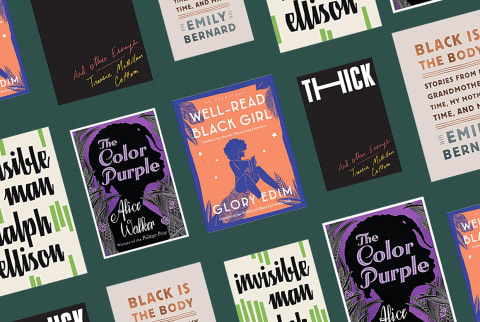 Here's a selection of some of the all-time greatest books written by black writers, including both literary greats from history and contemporary authors and thinkers.
It's important to note this is not an anti-racist booklist. These books will not help you reach the goal of absolute anti-racism; the goal does not exist.
These books are phenomenal pieces of work that deserve to be read and reread simply because of that fact. They were written by black people, for black people, in an effort to expose and uplift the black spirit while also disclosing the ways systemic racism plays a part in everyday life. Instead of looking to these books to fix conscious and unconscious bias within yourself, look to them as just one small conduit for becoming a more empathetic human being.
Between the World and Me by Ta-Nehisi Coates
Presented in the form of a letter to his adolescent son, Ta-Nehisi Coates weaves together lyrical tales of a transformative awakening as a college student at Howard University, a pilgrimage to France that exposes his American identity abroad, and days spent with black mothers whose children were destroyed by America's heritage. Together, these stories lead Coates to a raw understanding of America's present and past, and how to fully live within the black body he's in.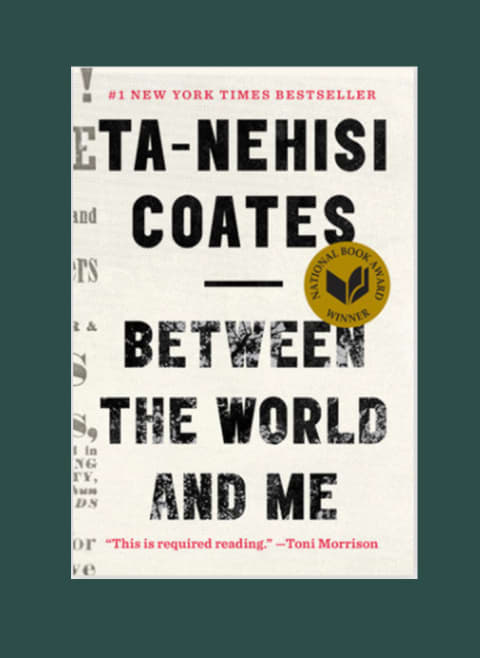 Their Eyes Were Watching God by Zora Neale Hurston
Zora Neal Hurston created the most widely read and highly celebrated novel in all of African American literature through her telling of Janie Crawford's journey to self-actualization. Their Eyes Were Watching God follows Janie through three marriages as she discovers what it means to love and be loved, to live beyond the bounds of men and "find out about livin' fuh theyselves."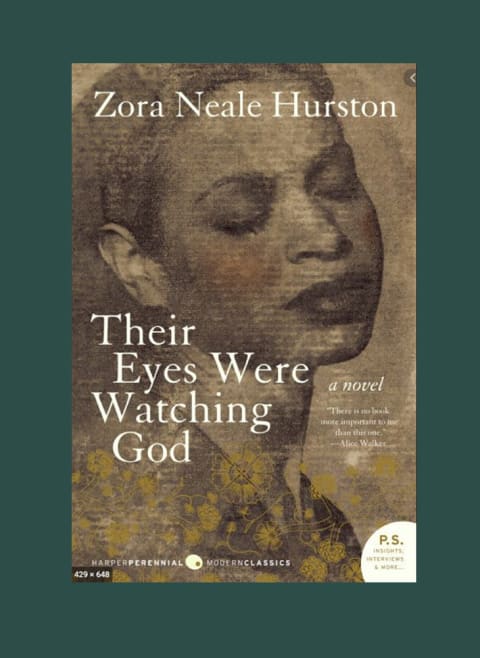 The Autobiography of Malcolm X: As Told To Alex Haley by Malcolm X and Alex Haley
This intense and exquisite autobiography of Malcolm X is required reading for anyone trying to understand America. The power of Malcolm X's words and message remain true 56 years later, providing a window into America's history through his scrutiny of the American dream, the development of the black Muslim movement, and fascinating perspective on the inherent racism in society. The riveting retelling of Malcolm X's life reveals him to be so much more than "the angriest black man in America."
The Souls of Black Folk by W.E.B. Du Bois
W.E.B. Du Bois's landmark collection of essays, first published in 1903, draws from history and his personal experiences growing up black in America to examine the breadth of American racism and provide a way forward. The Souls of Black Folk is one of the early works in sociology and introduces the concepts of the color line, the veil, and double-consciousness.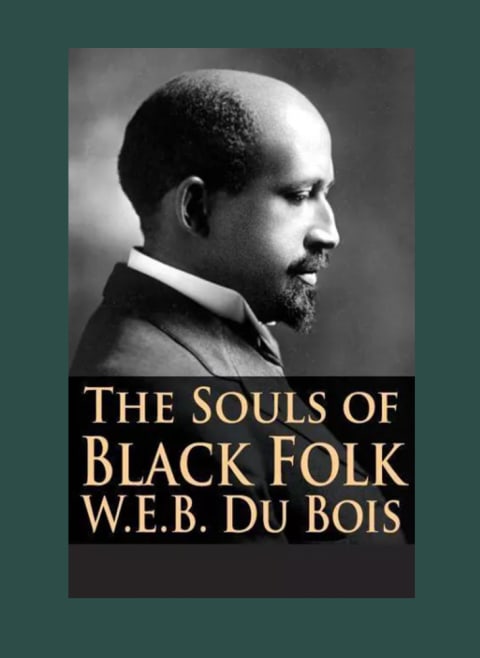 The New Jim Crow: Mass Incarceration in the Age of Colorblindness by Michelle Alexander
The New Jim Crow debunks the notion that Barack Obama's election proved the arrival of a post-racial society. Michelle Alexander does so by demonstrating how the racial caste system in America has been redesigned through the War on Drugs and the U.S. criminal justice system. Her book forces readers to come face to face with the contemporary system of racial control.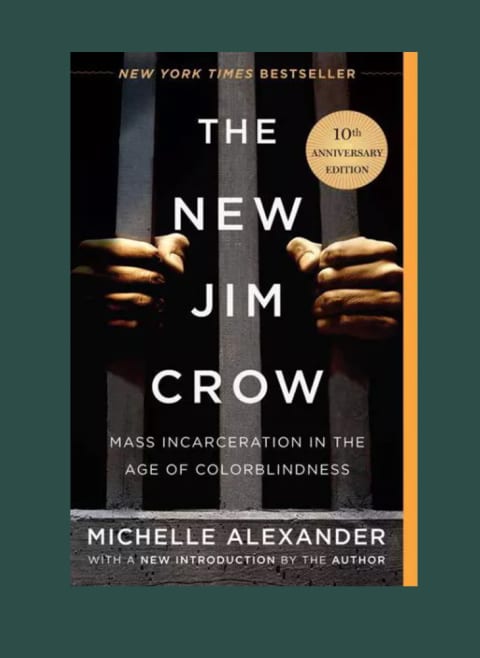 The Warmth of Other Suns: The Epic Story of America's Great Migration by Isabel Wilkerson
One of the greatest stories in American history was concealed in its past: the decades-long migration of black Americans fleeing the South in search of a better life in northern and western cities. To create a comprehensive examination of nearly 6 million people's journey across the United States, Isabel Wilkerson interviewed more than a thousand people and accessed new data and official records.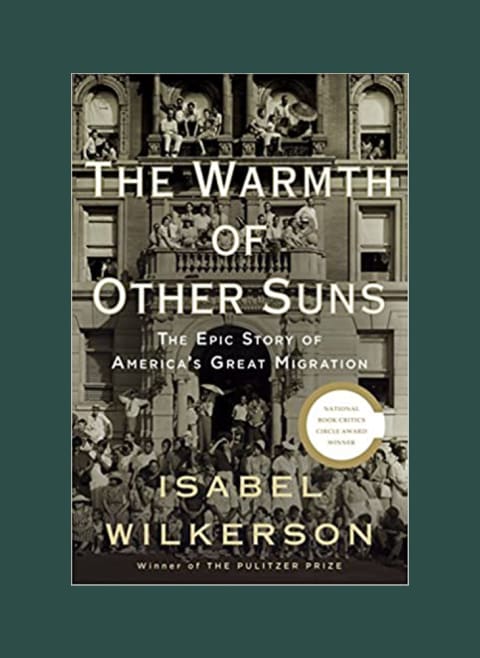 I Know Why The Caged Bird Sings by Maya Angelou
An American classic, Maya Angelou's debut memoir poetically captures the painful uncertainty and triumphs of childhood. Sent to live with her grandmother in the South, Maya wrestles with bigotry and feelings of abandonment; it isn't until years later that she discovers how to reach liberation within herself through words.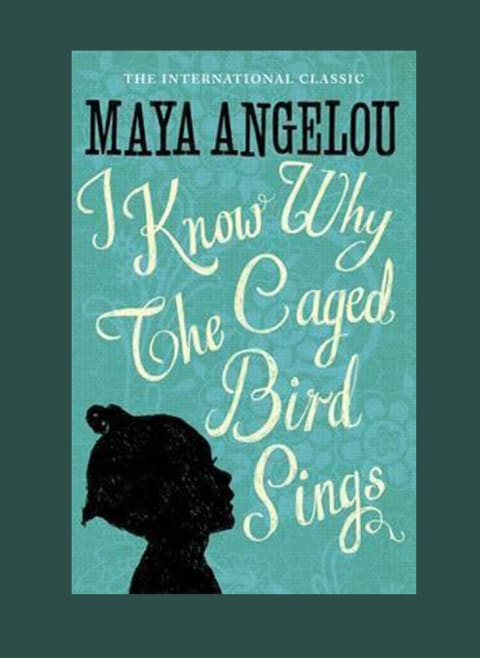 Passing by Nella Larson
In her 1929 novel, Nella Larson dives into the friendship of two childhood friends who reunite as adults living in Harlem after choosing very different paths. Clare Kendry, a light-skinned woman, severed her ties with the black community in order to pass for white and married a racist white man unaware of her heritage; while Irene Redfield, also light-skinned, chose to live her life as a black woman. Upon reconnecting, they're fascinated by the other's life and find themselves tangled in a thrilling and dangerous dynamic that threatens to unravel them both.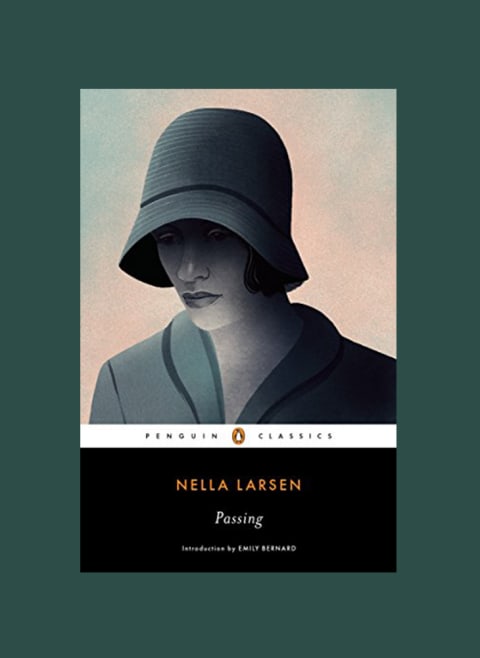 The Ways of White Folks by Langston Hughes
Fourteen striking stories recounting the collisions between black and white folk make up one of Langston Hughes's best-known works. The Ways of White Folks documents life throughout the 1920s and 1930s, unmasking the realities of black people living in a white world.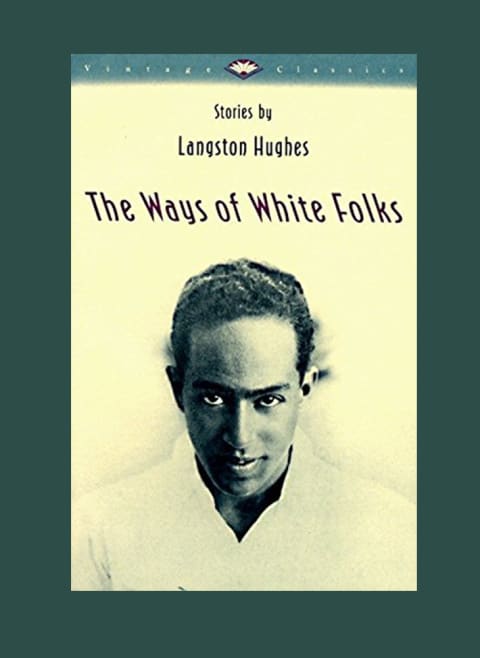 Don't Call Us Dead by Danes Smith
Framed as a series of poems, Danes Smith's Don't Call Us Dead imagines a world where black men can fully be themselves in the afterlife. In death, welcomed by their fellow man, they are able to escape the violence forced upon their bodies in life and finally experience being "alive."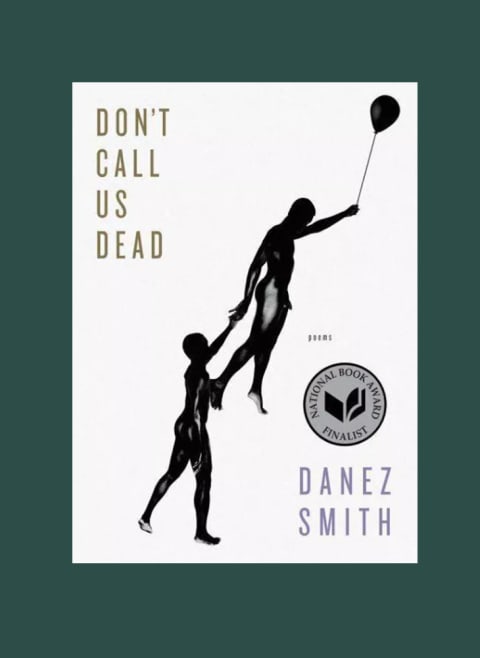 Sister Outsider: Essays and Speeches by Audre Lorde
Black lesbian feminist writer and poet Audre Lorde examines sexism, racism, homophobia, ageism, and much more in her anthology of 15 essays and speeches. A lyrical body of work that continues to shape the conversations about feminism today, Sister Outsider reflects on the struggles of marginalization while still offering hope.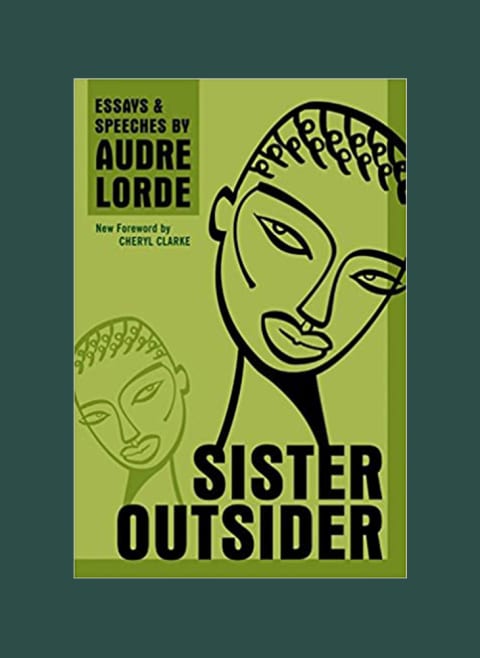 Redefining Realness: My Path to Womanhood, Identity, Love & So Much More by Janet Mock
Activist, writer, and now director Janet Mock gives readers an intimate look inside her journey toward womanhood as a multiracial, transgender woman growing up poor in America. Through her captivating prose, she remains honest and unwavering and holds space for others fighting to define themselves for themselves.
Invisible Man by Ralph Ellison
In his 1952 novel, Ralph Ellison details one black man's exploration of identity in the 1920s and 1930s. Existing on the page and in the world as an unnamed man, an "Invisible Man," the story's protagonist remains unseen by a society blinded by intolerance and ignorance.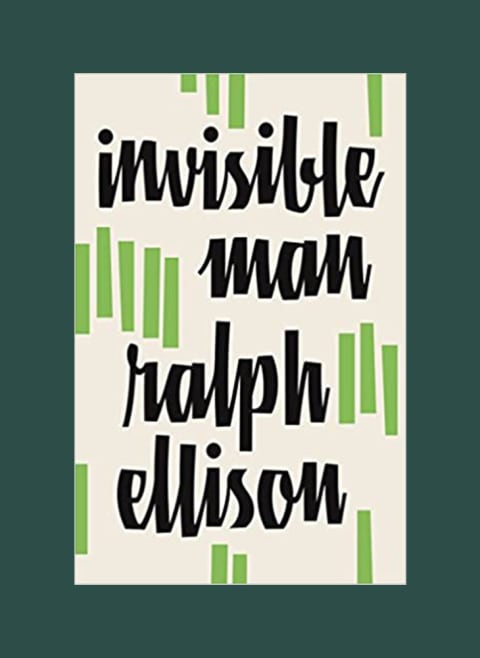 The Color Purple by Alice Walker
This Pulitzer Prize–winning novel by Alice Walker follows the life of Celie, a young woman coming of age in the segregated South under the weight of poverty. A classic piece of feminist literature, The Color Purple elevates the story of one black woman fighting to transcend beyond her abuse and lack of education.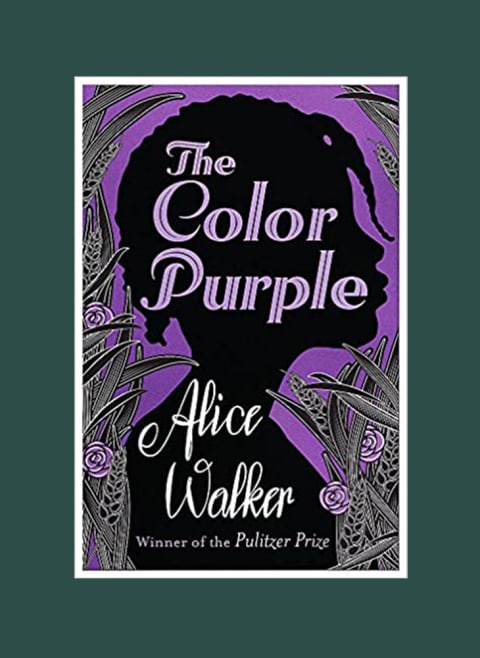 Women, Race & Class by Angela Y. Davis
Political activist and scholar Angela Y. Davis dives afro first into the women's liberation movement, exposing its racist and classist bias that prevented its black sisters from achieving full liberation. This powerful study of feminism unearths all the ways the movement left black women behind—a truth the movement still struggles to grapple with.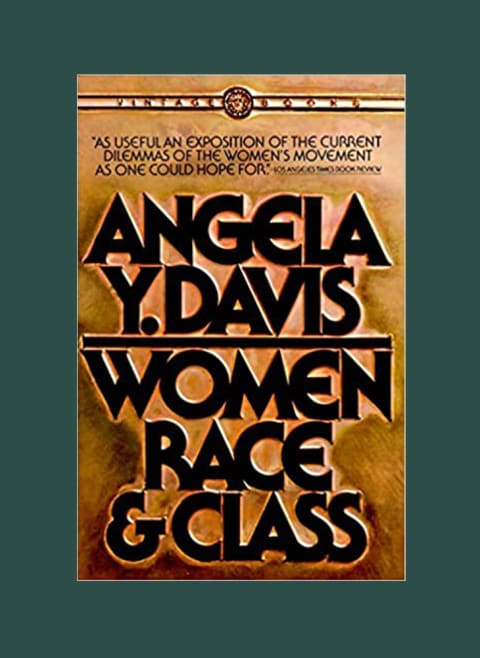 Things Fall Apart by Chinua Achebe
The first novel in Chinua Achebe's highly acclaimed African trilogy, Things Fall Apart is told through the experiences of Okonkwo, a courageous Igbo warrior resisting the British political and religious forces ravishing his community. Achebe captures the tragic loss of pre-colonial African life in an effort to deepen readers' understanding of current realities.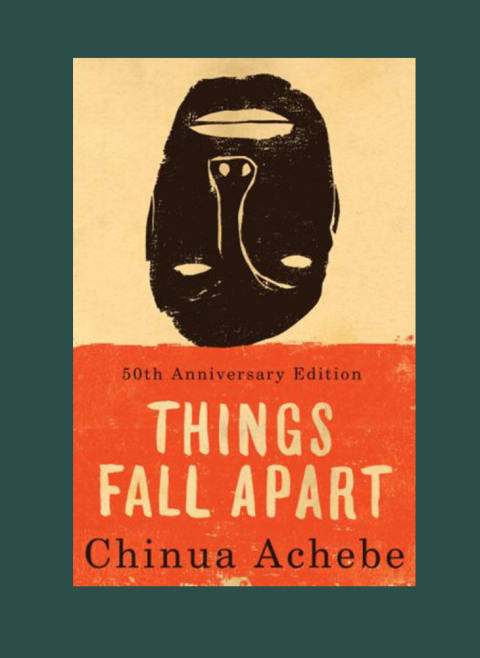 Not Without Laughter by Langston Hughes
Growing up black in Kansas during the early 1900s, Sandy Rogers struggles to carve out space for himself in a broken America. Langston Hughes loosely bases his character's story on his own upbringing in the Midwest, providing readers with insight into the inner workings of a black family living outside of the city during segregation.
Beloved by Toni Morrison
Toni Morrison's 1987 Pulitzer Prize–winning novel blends the supernatural with the harsh reality of post-slavery black life through the heartwrenching story of Sethe. A former slave living in the Midwest, Sethe finds herself haunted by the trauma of her past despite trying her best to move past it.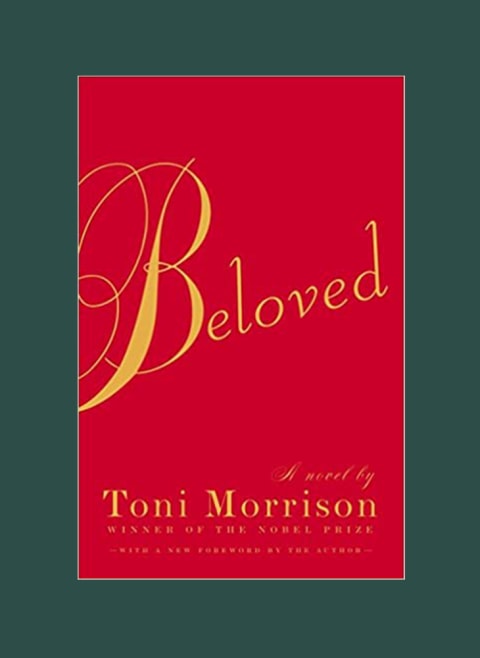 Americanah by Chimamanda Ngozi Adichie
Chimamanda Ngozi Adichie's poetic, award-winning novel explores the cultural ambiguity of living in America as a Nigerian immigrant. As Ifemelu tries to build a life for herself away from Nigeria, she is forced to come to terms with what it means to be black for the first time; meanwhile, her former love Obinze grapples with the hardships of living undocumented in London.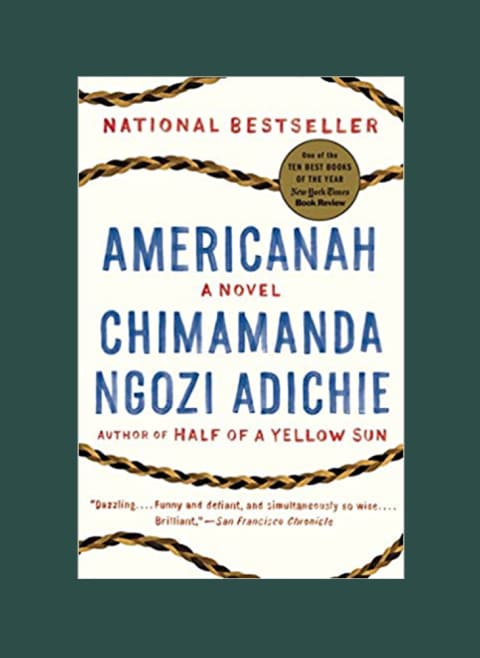 Black Boy by Richard Wright
Shoved into the arms of the Jim Crow South as a child, Richard Wright's evocative autobiography unveils the resolve it takes to survive. Black Boy shatters the illusion that black children get the same opportunities to experience childhood while suffering under the weight of social injustice.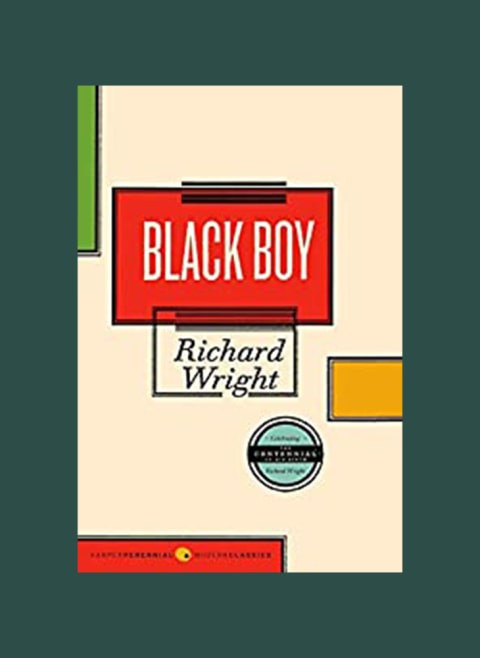 Go Tell It on the Mountain by James Baldwin
As the first book in James Baldwin's long and exquisite catalog, Go Tell It on the Mountain tells the semi-autobiographical story of John Grimes, a teenager growing up in 1930s Harlem under the grip of his abusive stepfather, who happens to be a Pentecostal preacher. In the span of one day, readers are given a window into John's life as he struggles with identity and a deep longing for the future yet to come.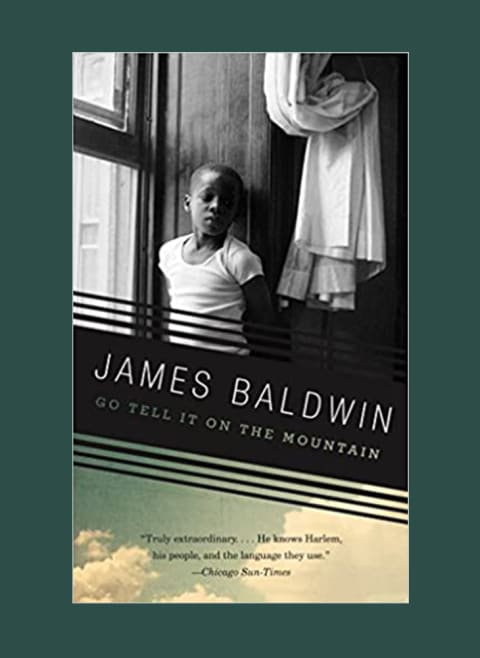 Thick by Tressie McMillan Cottom
Through the passionate and insightful pages of Thick, Tressie McMillan Cottom tackles politics, pop culture, beauty, media, higher education, and so much more through a modern black feminist lens. As she examines everything from black girlhood to LinkedIn to knowing "your whites," McMillan Cottom's voice remains rich, thick.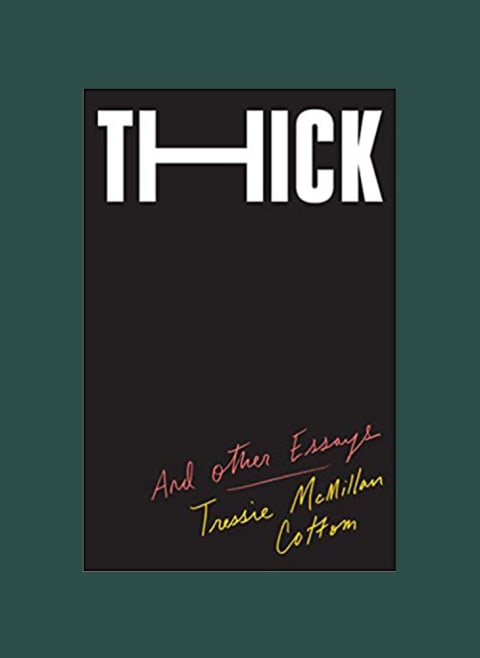 Black Is the Body by Emily Bernard
"Brown is the body I was born into. Black is the body of the stories I tell," writes Emil Bernard in her collection of essays that sets out to unearth new ways to talk about race and educate those who have not been properly exposed to the small and big ways racism thrives in America. She starts with the retelling of surviving a stabbing in a New Haven Coffee shop, then moves between stories of growing up in the South, transitioning to life in majority-white cities in the North as an adult, loving a white man and bringing him home to her family, and the process of adopting two daughters from Ethiopia. Even when her words skew toward trauma and hard truths, her visceral storytelling remains hopeful.
Killing the Black Body: Race, Reproduction, and the Meaning of Liberty by Dorothy E. Roberts
This revolutionary piece of work by Dorthy Roberts, the George A. Weiss University Professor of Law and Sociology at Penn Law School and the School of Arts & Sciences, strips back the systemic abuse of black women's bodies in the United States. Motivated by news articles in the late 1980s detailing the arrests and jailing of black women for using drugs while pregnant, Roberts dug into the history of punitive policies aimed at black women and their role in the degradation of black motherhood.
Born a Crime by Trevor Noah
Born to a black Xhosa mother and a white Swiss father in apartheid South Africa, Trevor Noah chronicles the journey that transformed him from a mischievous little boy in South Africa to the anchor of The Daily Show in America. His raw yet witty retelling of his life through collected stories brilliantly paints a picture of what it's like navigating a damaged world and how humor and his mother's unwavering love made it possible.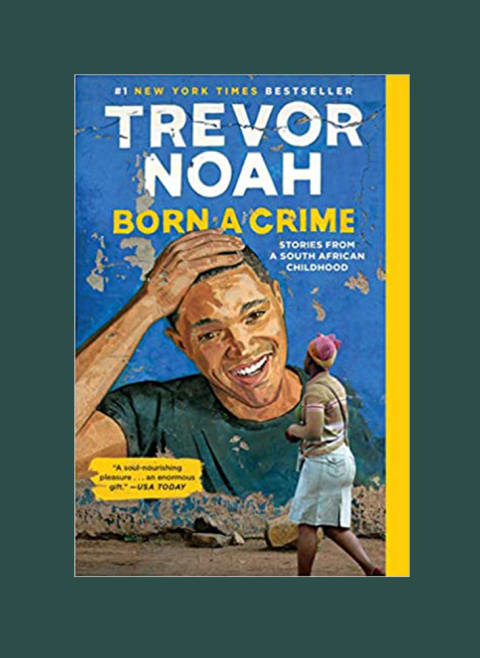 Brown Girl Dreaming by Jacqueline Woodson
Through carefully crafted poems, Jacqueline Woods retells the story of her childhood to reveal what it was like growing up black during the 1960s and 1970s, in the wake of the civil rights movement. Her award-winning children's memoir also reflects on self-discovery through writing and developing one's voice.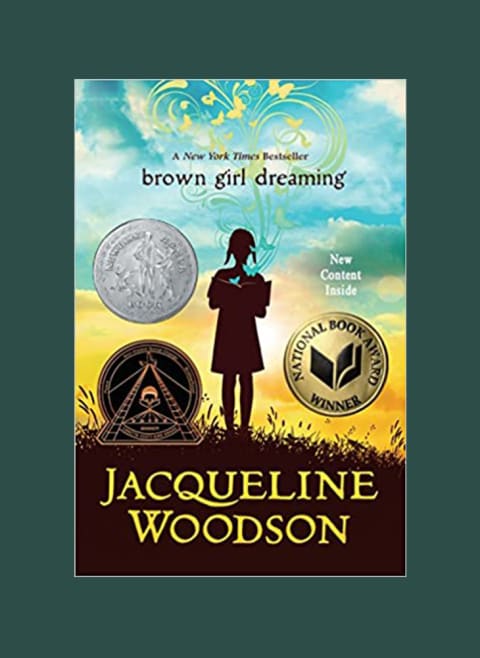 Well-Read Black Girl by Glory Edim
Glory Edim is best known for founding Well-Read Black Girl, a community dedicated to introducing readers to the works of black women in an effort to tackle issues of inequality and uplift black womanhood. In this 2018 anthology, Edim brings together some of today's most celebrated black female writers, such as Jacqueline Woodson, Tayari Jones, and Jesmyn Ward, to discuss the black authors that changed their lives and the importance of seeing themselves reflected in literature.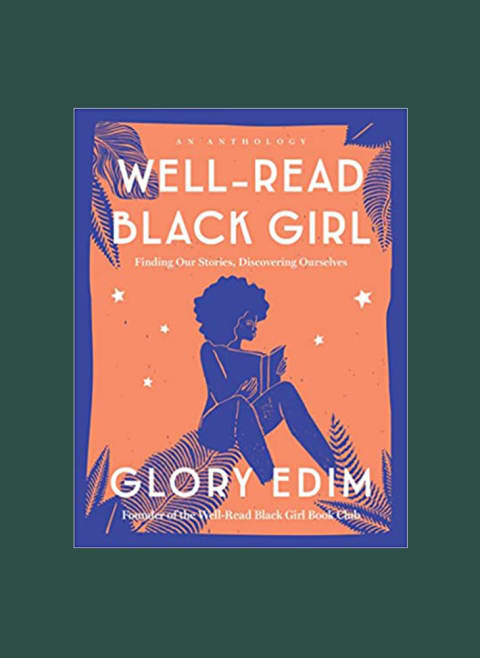 This Will Be My Undoing by Morgan Jerkins
In her stunningly intimate and honest debut collection, Jerkins walks readers through her memories so together they can explore what it means to move through the world as a black woman. Through intricately connected essays, she speaks on black history, racism, sexism, feminism, familial ties, pop culture, and everything in between. It's the black female spirit on full display, in all its beauty.
How We Fight for Our Lives by Saeed Jones
Award-winning poet Saeed Jones explores issues of sex, race, and power in his extraordinary coming-of-age memoir. How We Fight for Our Lives plunges into the fear, pain, and hope beneath Jones's personal account of growing up as a black gay man in the South.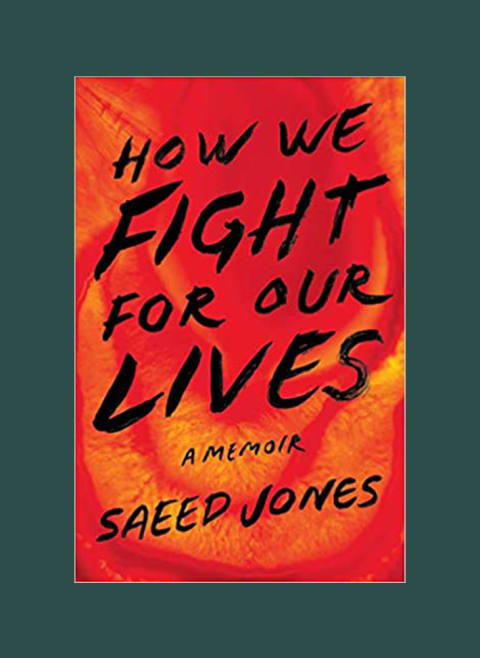 Watch Next
Enjoy some of our favorite clips from classes
Watch Next
Enjoy some of our favorite clips from classes
What Is Meditation?
Mindfulness/Spirituality | Light Watkins
Box Breathing
Mindfulness/Spirituality | Gwen Dittmar
What Breathwork Can Address
Mindfulness/Spirituality | Gwen Dittmar
The 8 Limbs of Yoga - What is Asana?
Two Standing Postures to Open Up Tight Hips
How Plants Can Optimize Athletic Performance
What to Eat Before a Workout
How Ayurveda Helps Us Navigate Modern Life
Messages About Love & Relationships
Love & Relationships | Esther Perel
Love Languages
Love & Relationships | Esther Perel
Related Videos (10)
What Is Meditation?
Box Breathing
What Breathwork Can Address
The 8 Limbs of Yoga - What is Asana?
Two Standing Postures to Open Up Tight Hips
How Plants Can Optimize Athletic Performance
What to Eat Before a Workout
How Ayurveda Helps Us Navigate Modern Life
Messages About Love & Relationships
Love Languages
Advertisement
This ad is displayed using third party content and we do not control its accessibility features.
More On This Topic
more Mindfulness
Advertisement
This ad is displayed using third party content and we do not control its accessibility features.
Advertisement
This ad is displayed using third party content and we do not control its accessibility features.