I Interviewed More Than 300 Successful People About Their Morning Routines — Here Are The 4 Common Themes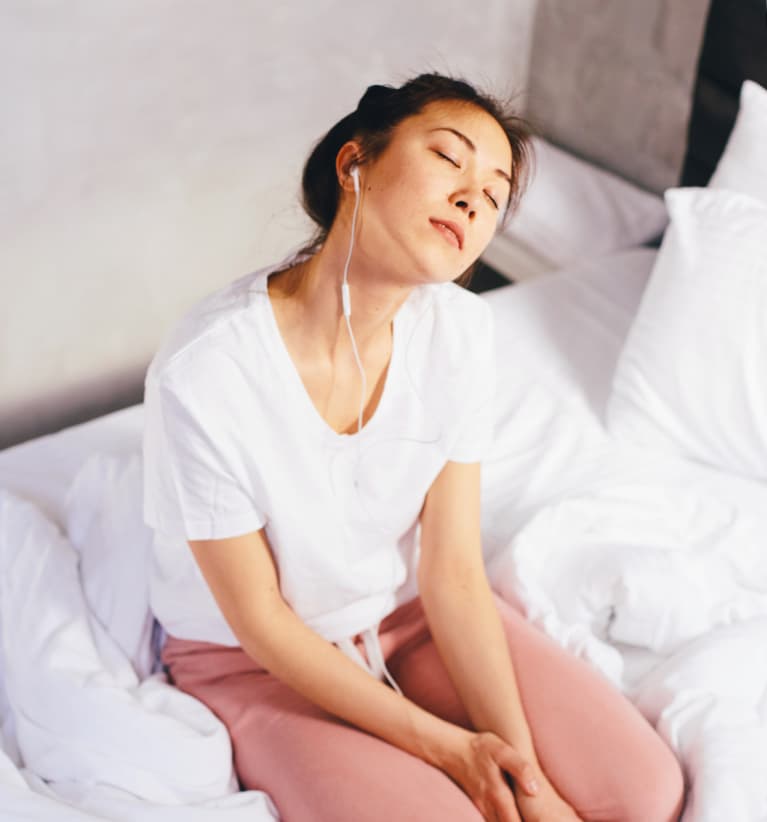 Our editors have independently chosen the products listed on this page. If you purchase something mentioned in this article, we may
earn a small commission
.
Over the past five years, my co-author and I have interviewed hundreds of successful individuals—including three-time Olympic gold medalist Rebecca Soni, the president of Pixar and Walt Disney Animation Studios, Ed Catmull, and fitness expert Jillian Michaels— about their morning routines. They were honest about what works for them and what doesn't. In this time, I discovered that while there isn't one standard morning routine that works for everyone, there are a few best practices that some of the most successful people I spoke with follow every day. I compiled these best practices in my new book, My Morning Routine: How Successful People Start Every Day Inspired.
Building mindfulness into your morning routine is a crucial piece of the puzzle of having a better day—in fact, I'd argue that there's no better time than morning to reap the benefits of self-care and mindfulness. Unfortunately, many people don't have time or mental space (yet) for a yoga class or a full-on meditation practice—but that doesn't mean there aren't simple ways to build small pockets of mindfulness into your morning routine. To help get you started, here are four common themes that emerged through talking to more than 300 highly successful people about how they greet each day.
Before making any changes, evaluate your current morning routine.
I found that if I try looking at my current morning routine as if I were an outside observer, it becomes a lot easier to imagine the changes I can bring into it. If you're picturing a hurried image of yourself running from one task to the next as you scroll through the news on your phone and spill coffee down your shirt, you might consider making a change. The best thing about constructing a mindful morning is that the change doesn't have to be monumental—all it takes is a few minutes to make a huge difference.
1. Quit social media—in the mornings, at least.
While quitting social media for good shouldn't be completely out of the question, a great way to build a more mindful morning routine is to delay checking your social apps in the morning. Singer-songwriter Sonia Rao told me in an interview that she makes a point of not checking her email and social media accounts until at least two hours after waking up, and after doing so she turns her phone off again until the evening.
This can be hard for many of us, especially if you run an online business or keep up profiles that feel like they require your full attention at all times. What you'll quickly find, however, is that avoiding social media in the morning will allow the calm of the night to carry on a little bit longer. I personally keep my phone on airplane mode overnight and don't turn it off airplane mode—to check my social media accounts, email, or anything else—until after I've eaten breakfast with my wife and we're headed out the door.
2. Give yourself a "me moment" in the morning.
In an interview with the author Courtney Carver, she said something that struck a chord with me. "When I'm tempted to skip my morning routine or another form of self-care, I remind myself that I can better serve the people I love and the projects I care about when I start with me."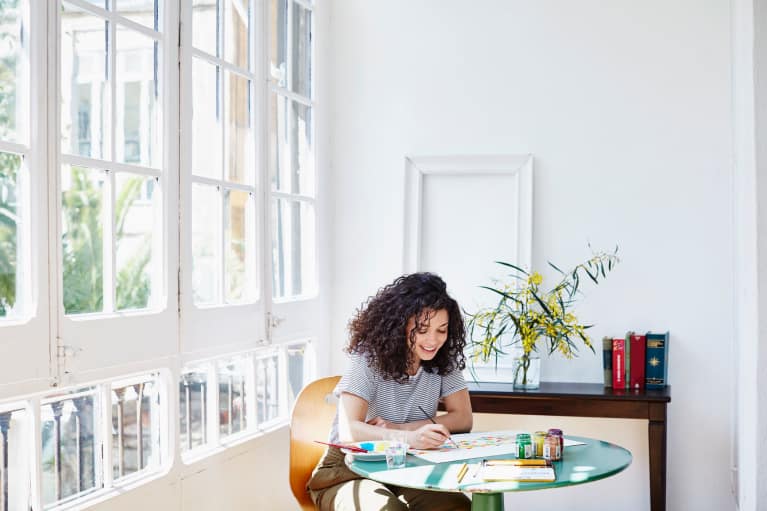 If you're an introvert, the concept of "me time" will ring much more true to you than if you're an extrovert. Regardless, we all need some time to ourselves throughout the day, and the morning is often the easiest time to get it. It doesn't matter what you do with this time, for the most part, so long as you take it. Many of the folks I interviewed use this time to meditate, but it can be anything—journaling, putting on a face mask, or simply taking the time to grab your favorite warm morning beverage and actually enjoy it.
3. Move before the rest of the world is awake.
While many of the people I interviewed for my book meditate in the traditional sense, I was surprised by how many of the runners mentioned that running is their meditation—especially when it happens first thing in the morning.
Running and walking are both great because they're accessible to most everyone, they can be your gateway drug to a healthier lifestyle, and they can even give you the momentum to design a whole new morning routine. In an interview with strategic coach Arvell Craig, he said running "helped me become the morning person I always wanted to be," while the writer Paul Schiernecker said, "A year ago I managed to completely kick smoking and have been running [ever] since. Then, I couldn't run a mile. Now I do between three and five."
If running isn't for you, don't despair. Working out at your local gym, hitting your mat with a virtual yoga class, or cycling to work (on uncrowded streets) all put you into this same mindful state, so find the movement that makes sense for you.
4. Look for moments of mindfulness in the mundane.
Executive career coach and 14-year veteran of Microsoft Corporation Ravi Raman said, "Meditation is the greatest life hack that most people don't use."
Of course, you don't need to sit cross-legged on a mountaintop to be mindful in the morning. You can seek out moments of mindfulness in the mundane every single day. For example, take the first minute upon waking up to simply lie there without reaching for your phone (ideally keep your phone in another room overnight, so you literally can't grab it first thing). Or, if you prepare a pot of boiling water in the morning for coffee or tea, close your eyes while the water boils instead of rushing around. This time is precious, and if I've learned anything from my interviews, it's that when you build small pockets of mindfulness into your morning routine, you will be truly making the most of it.
Don't think meditation is for you? Here's how to be mindful without actually meditating.