No Fools Here: April Will Be A Month Of Decisive Moves, According To Astrologers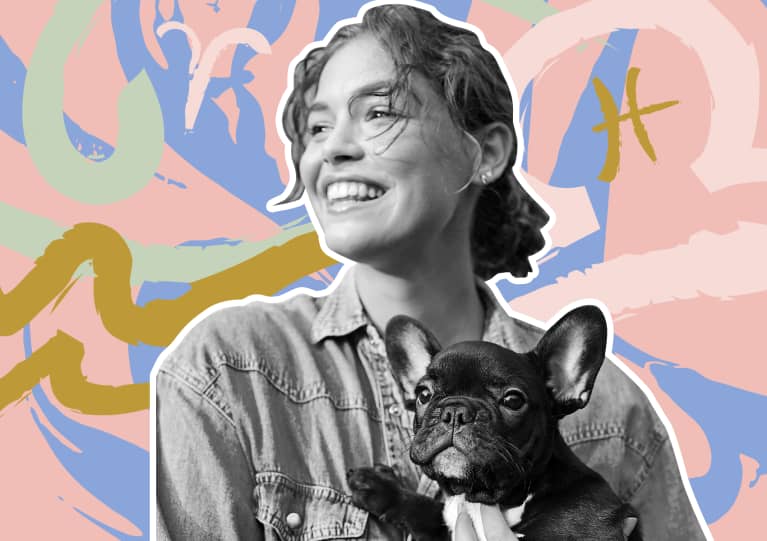 Our editors have independently chosen the products listed on this page. If you purchase something mentioned in this article, we may
earn a small commission
.
Rhetorical question of the decade: Who's up for a fresh start?
This month's stars deliver a dose of renewal. With the Sun in Aries, the first sign of the zodiac, celestial spring is upon us. Shake off those heavy winter vibes, especially if you, like so many people, endured a year of struggle, stress, or sadness.
When the Aries new moon arrives on April 11 — the first new moon of the astrological calendar year — we'll get another clean page to write on.
Watch for a foggy and stressful moment just before the Aries new moon on April 9, when la luna is in her cranky and low-energy "balsamic" phase. That day, aggravator Mars will lock into a 90-degree square with deceptive Neptune. Misinformation could trigger tempers, and with feisty Mars in verbal Gemini, people could utter harsh words before gathering all the facts.
Make a conscious effort to avoid the trolls and Twitter wars on this knee-jerk reactive day. The less you say, the better—even if that means writing an angry email, then hitting "save to draft," just to get the frustration out of your body.
If you must air out what you've been keeping inside, wait until April 17, a day when two major planetary meetups occur.
First is the semiannual Sun-Pluto square, when the bold solar rays shine into the cavernous depths of the cosmic underworld. Something that's been hidden in your peripheral vision could come into view.
While Pluto can be secretive, the forthright Sun (emboldened in Aries) gives you the courage to address something that's been nagging you unconsciously for a while. But it will be impossible to keep things inside since assertive Mars and outspoken Jupiter will form a flowing trine (120-degree angle of cooperation) in communicative air signs.
With Mars in talkative Gemini and Jupiter in fair-minded Aquarius, you have an opportunity to express your truth in a proactive, solution-oriented way. Even if you're addressing sensitive material, this cosmic lineup can help you find the words to be diplomatically direct.
The month ends with a powerful Scorpio full moon on April 26, a moment of deep transformation and insight.
The next day, April 27, Scorpio's ruler Pluto begins its annual five-month retrograde, reversing through Capricorn until April 26 and prodding us to add more soul to our goals.
On April 30, the Sun unites with radical changemaker Uranus for their annual conjunction (meetup). As they join forces in terrestrial Taurus, you may have the urge to make a big change to one of your habits or daily routines, from the way you schedule your days to how you earn a living. This is a brief transit, like a spring thunderstorm, but its impact can be lasting.
Before you radically rip up every anchor in your life, try to take a pause between stimulus and response. If you can, make a list of the changes you're considering. Then, try to sleep on some of those for 24 to 48 hours before moving right into action.
That said, some people will experience an irresistible "call to action" under the Sun-Uranus conjunction. This could be a time to finally get off the fence and make a decisive move.