The One Thing The CEO Of Whole Foods Market Does When He's Having "One Of Those Days"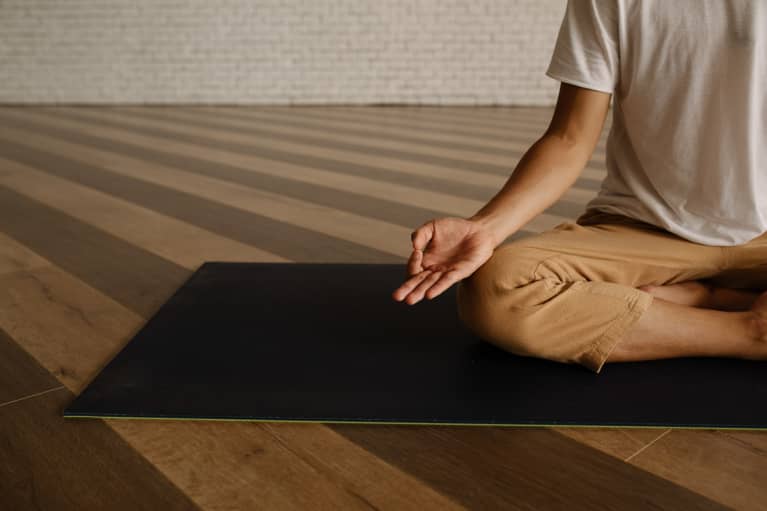 Our editors have independently chosen the products listed on this page. If you purchase something mentioned in this article, we may
earn a small commission
.
Listen, we all have bad days. Even John Mackey, the co-founder and CEO of Whole Foods Market and author of Conscious Leadership, can feel burnt out at times. However, Mackey has perfected a little trick over the years whenever he starts to feel overwhelmed: All it takes is a pinch of self-awareness.
"A bad day is almost the definition of going unconscious," he shares on the mindbodygreen podcast. "You're going into a reactive state; you're no longer in the moment; you've gotten angry, fearful, and you're no longer fully awake."
The solution? "You have to wake back up again." Below, Mackey's go-to hack to remain fully self-aware.
A 30-second meditation for self-awareness, from John Mackey.
"I set my watch to beep every hour," he says. "Then I will spend 30 to 60 seconds centering myself, breathing, doing mindful meditation, and being fully aware in the moment."
That's it—who says mindfulness has to be time-consuming? In fact, taking these micro-moments throughout the day to center yourself can sometimes be even more helpful than a full-blown meditation—especially if you find it difficult to sit still.
Although it's simple, it does take some practice to master. "Like any skill, you get better the more you practice," Mackey notes. "I do still emotionally react, but I'm not unconscious as long as I used to be." Meaning, he can catch himself before the emotions get the best of him, and he can quickly snap out of the funk.
Perhaps as you practice more, you won't need to set the hourly reminder to sit and breathe—instead, you'll know exactly how to rebound from stressful or negative situations, should any of those emotions arise. "As you practice catching yourself when you get into a reactive emotional state, you get better at it," Mackey assures.
If you need a little help centering your thoughts throughout the day, try Mackey's hack to keep yourself accountable. Then once you've mastered the skill that is micro-meditation, you'll be well-equipped to deal with whatever life throws your way—be it an unequivocal bad day or a mere moment of stress.