9 Steps To Finding Meaning & Purpose In Your Career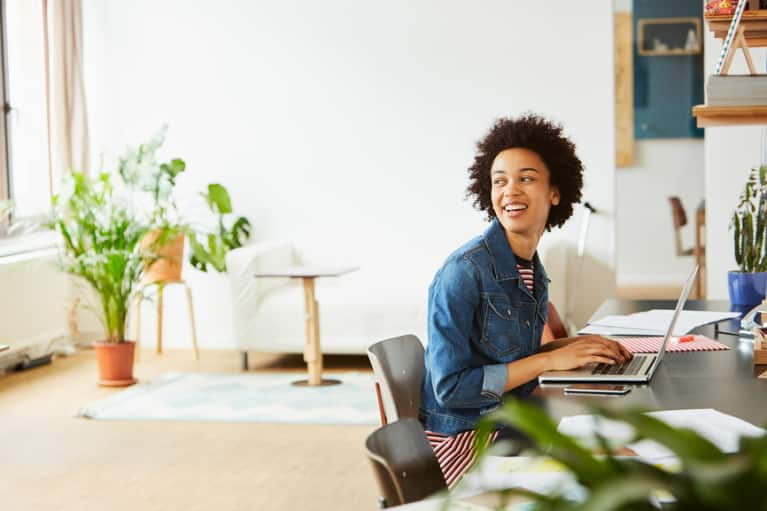 After getting my MBA from Stanford and spending almost 10 years working on Wall Street, I realized I wanted to quit my job. But I had no idea what I wanted to do instead. And most traditional career searches focus on updating your résumé and networking, which might help you find a job, but it does nothing to help you identify and pursue the career that makes you come alive.
And when you're at a major crossroads or career transition, it's about so much more than your job.
When we're in this position of reassessment, we should start by focusing on finding meaning and purpose. Climbing the rungs on someone else's ladder isn't the point—and it probably won't satisfy your soul.
Turns out, my dream career was helping other people find theirs. I spent the last decade coming up with this nine-step strategy to help other people align with and pursue their purpose:
1. Make an honest assessment.
Start by admitting that the status quo is not OK. Maybe you love your job, but you have no flexibility and it comes at too high a price. Or maybe you're staying in a job you don't like because you're scared you can't find anything better and you need to pay the bills.
Whatever your specific situation, something isn't working, and before you can change that thing, you need to identify the issue.
When you're really eager to get out of a bad situation, it can be tempting to jump for the first lifeboat you see. Don't. Instead, take some time to reflect on who you are and what really matters to you. This is the best investment you can make when you're in a transition.
Excuses keep us stuck. Take responsibility for your life by owning that you are creating your reality. You are 100 percent responsible for the results that you have or don't have in your life. No matter what happened to you, when you blame others and don't take total responsibility for your life, you give up the power to change it.
3. Commit to the process, not the outcome.
People in a career transition often get caught up in trying to figure out the outcome too early in the game. Instead, I invite you to stay focused on the process. If you want work that fuels you creatively, are you following things that allow you to be creative?
Your process should be all about opening yourself to creativity; maybe take an art class or get coffee with some creative people you know.
Don't go into, say, a coffee meeting with your friend who works at Pixar thinking, "I'm going to coffee with Kate so she can get me a job at Pixar." Instead think, "I'm going to have coffee with Kate with the intention of opening myself to more creativity."
The people who love you the most are not always the best suited to advise you on these matters. They are attached to how you've been showing up in the world. Plus, people don't like the unknown. Everyone wants to know what your plan is even when it's too early for you to articulate it—even before you know what it is.
Give yourself some space by telling everyone, "I'm giving myself x number of weeks or x number of months to find work that's more fulfilling." Then, find a tribe outside your closest family and friends. Other people going through a similar transition are very well-equipped to support you during this time.
5. Follow the breadcrumbs.
Start to notice what you're really good at that also gives you energy. This is your unique genius. Journal every day for a week about what gave you the most energy and when during the day you were in a flow state.
6. Say no to make room for yes.
I've worked with thousands of women and seen, time and again, how easily we are distracted—how likely we are to keep ourselves busy with things we don't really want to do. It's important to say no to what you don't want in order to make room for what you do want. Create healthy boundaries and protect your time for what's really important.
7. Look for signs—positive and negative.
If you're experiencing aches, chronic pain, injuries, or migraines, this could be your body's way of telling you that you're not doing what you're meant to be doing. There are also positive signs—you might experience a sense of serendipity or synchronicity. This stuff is real. Start to notice things you might have formerly called coincidences and take action based on these signs. When asked if he believed in coincidence, Sherlock Holmes would say, "The universe is rarely so lazy." If four people tell you to read a certain book, that probably means you should read it.
8. Reject limiting beliefs.
Once you shine a light on your fears, they lose their power over you. We pick up various beliefs from our family, culture, teachers, and the media. They can become deeply ingrained in our subconscious, without us even realizing it. But we can take back control of our thought processes. It just takes a bit of effort.
Start to identify your beliefs about your career, your capabilities, your finances. Once you've nailed down those pillars, ask yourself, "Where did that belief come from? Is it something I would choose to believe if my mind were a blank slate?" If not, identify a belief that resonates with you and supports you in pursuing your dreams. Write it down. Repeat it to yourself as a mantra every day for as long as it takes. You'll know you've succeeded when you find yourself making decisions based on your new belief rather than the old one.
9. Quiet the noise around you, and listen to your intuition.
We each have an inner voice. We need to get really quiet to hear that voice. That means not frantically updating your résumé, mining LinkedIn, or scheduling 100 coffee dates. Those efforts are motivated by fear, not faith. Resist the urge to make yourself busy by whatever means necessary. Sit still, let yourself be uncomfortable, and wait to hear the truth of what your heart desires.
Hike in the woods, sit on the beach, or take a long bath—these environments open us to creativity and inspiration. See what comes to you. Once you've heard the voice, trust it. If it nudges you toward one path or another, take it.
If you can commit to doing these nine life-changing things, you will gain the clarity you need to start pursuing your soul's true purpose.
Want more insights on how to level up your life? Find out how to discover your purpose and align yourself with it every day.