5 Journaling Prompts To Guide Your Anti-Racism Inquiry, From Ibram X. Kendi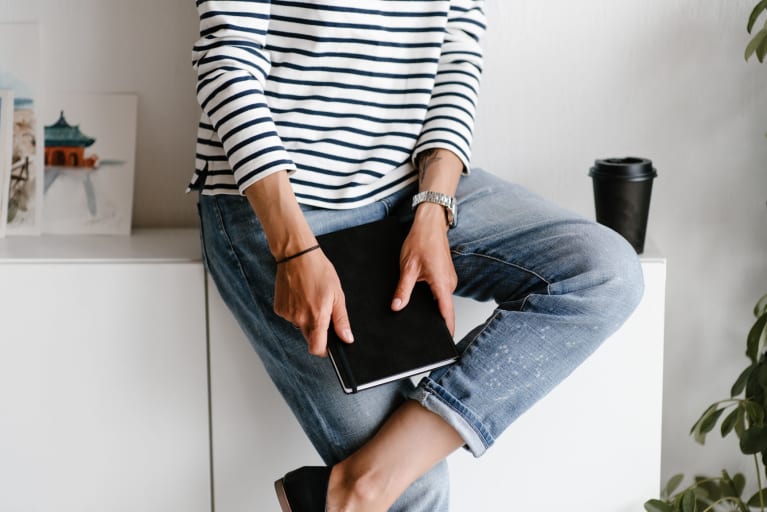 Our editors have independently chosen the products listed on this page. If you purchase something mentioned in this article, we may
earn a small commission
.
The heartbeat of racism is denial. Each day, we are discouraged from actively reflecting on our ideas and actions toward particular racial groups. Each day, we are encouraged to deny whenever we are being racist. What fuels racism is refusing to self-reflect, defining racist in a way that exonerates us, constantly declaring that we are not racist. All the time. No matter what we say or do.
We must continuously reflect on ourselves so we can reflect on our society. We must continuously strive to be anti-racist so we can build an anti-racist society, an anti-racist society not governed by fear and hate and cynicism but one of equity and justice and truth. An anti-racist society governed by curiosity, and love, and hope, honoring humanity in all its fullness.
5 journaling prompts to reflect on racism:
Have you ever described yourself as "not racist"? What does "not racist" mean to you? Why do you think so many people are invested in believing they are not "racist"?
Describe the most racist moment of your life and why it was racist. What should you have done or said differently?
List and describe five major experiences that have most influenced how you relate to racial issues.
Describe the first time you challenged (or thought about challenging) racism.
Describe an anti-racist state. How would it be any different from society right now?