4 Planets Are Retrograde This Summer: Here's Which Ones & What It Means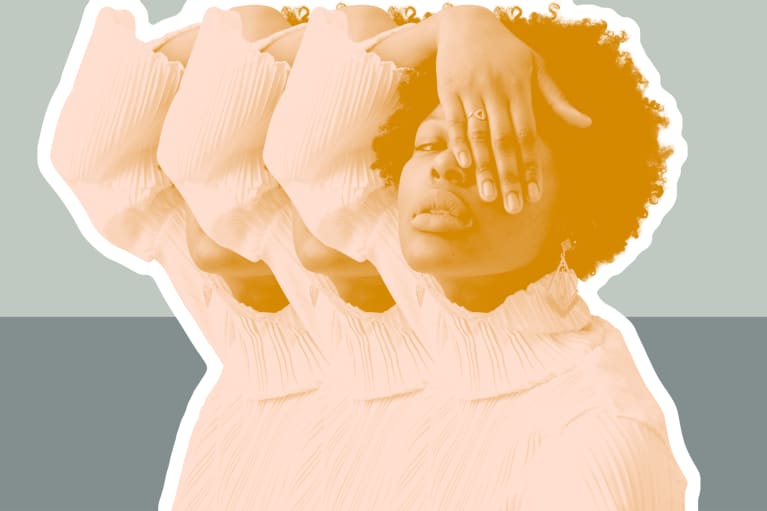 When Mercury goes retrograde, we hear about it. Every few months, we're told to expect tech snafus and travel delays until the celestial messenger gets its head on straight again. But Mercury isn't the only one going retrograde, and every astrological planet (including Pluto) appears to spin backward in the sky every once in a while.
Since Earth orbits the sun at different speeds than the other planets, when we pass these other planets by, they appear to move backward in the sky. This optical illusion happens more frequently with inner planets like Mercury, which orbit the sun quicker than other planets like Saturn and Neptune. Their retrogrades happen less often, but when they do, they last for months at a time.
According to astrology, when the sky is out of whack, life here on Earth can be too. Retrograde periods are thought to be times of confusion, disorder, and backtracking. But they're not all bad. "Retrogrades turn our attention to the past and can actually be cosmic 'grace periods' when we can finish all the things we've started or strengthen our plans, ensuring that we don't move forward on a shaky foundation," mbg's resident astrologers, The AstroTwins, previously wrote.
This week, the infamous Mercury went direct and left its retrograde period on June 22, but two more planets, Jupiter and Neptune, started their backspin. This leaves us with four planets retrograde for the rest of the summer, signaling some potentially chaotic energy ahead. (Could this explain why things feel like they're moving approximately 100 mph?)
To help you navigate the star-crossed season, we put together an astrological survival guide on which planets will be retrograde this summer and what it means for you.
Pluto (April 27 to October 6)
In astrology, the dwarf planet rules secrets, sex, shame, and the things we'd rather brush aside or obscure. It only backspins once a year, but this movement lasts for six months, making the effect of Pluto retrogrades more subtle.
The AstroTwins say that Pluto retrogrades are the ideal time to explore the parts of yourself that you often conceal through shadow work. This summer, they recommend "[delving] into old fears, limiting beliefs, and entrenched unconscious patterns... Watch out for projecting your own unconscious baggage onto others."
Saturn (May 23 to October 10)
Saturn is the planet of order, wisdom, and rulemaking. The AstroTwins describe it as the cautious auditor of the zodiac, the force that reminds us to look before we leap.
As Saturn moves backward in the sky until October, the twins say we'll want to be extra cautious not to forget its lessons. While summer can be a time of play and adventure, don't let self-discipline fall totally by the wayside.
Jupiter (June 20 to October 18)
While Saturn holds us back, Jupiter springs us forward. It's the planet that encourages us to take risks and let our hearts lead the way as we work toward our goals.
When Jupiter is in its months-long retrograde, it can be a good time to pick up old projects that used to excite us. Whether it's creating art for fun or playing an instrument that we're "bad" at, make this summer a time to return to something that used to excite you—without feeling the need to make it productive.
Neptune (June 25–December 1)
The latest planet to go retrograde, Neptune is now backspinning in its home sign of Pisces. According to the AstroTwins, Neptune rules all things spiritual and esoteric that lie below the surface.
Neptune retrograde is a time when secrets can be revealed, and the AstroTwins recommend using it to "dive into your subconscious, do healing work and therapy, explore and question your spiritual beliefs. Meditate to get more in tune with your intuition. Watch out for denial and codependence. Cut the energy vampires out of your life."
With four planets in retrograde this summer, you'll want to approach the themes of Pluto, Saturn, Jupiter, and Neptune with a little extra care and attention.