Close Banner
Advertisement
This ad is displayed using third party content and we do not control its accessibility features.
20 Wellness Books Worth Reading In 2016

By Allison Daniels
mbg Contributor
Allison Daniels is a freelance writer currently living in New York. She received her bachelor's degree from Belmont University in creative writing and spanish.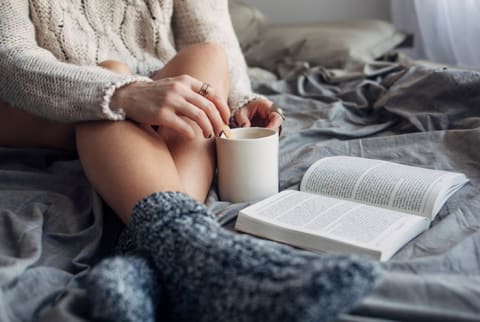 Whether you're well and truly entrenched in the wellness world or just a casual observer dipping a toe in the water, the sheer amount of information floating around can be overwhelming. What eating plan is going to work for you? What type of meditation should you be doing? Is there any validity to the idea of visualization? How can there be So. Many. Books?
Fortunately, we at mbg make it our business to sift through the latest, greatest, and even the not-so-great health and wellness tomes, and bring you only the best of the best. So, just in time to catch that new year momentum, here's your definitive guide to wellness books worth reading in 2016.
Spark Joy: An Illustrated Master Class on the Life-Changing Magic of Organizing and Tidying Up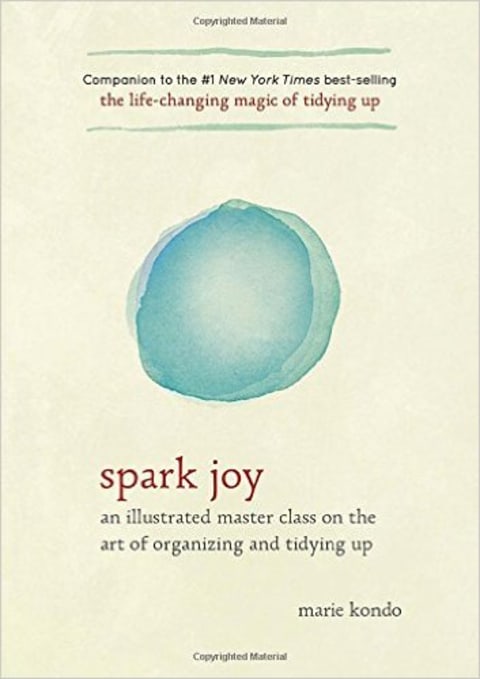 Famed decluttering guru Marie Kondo has created an illustrated, step-by-step guide to her KonMari method of getting rid of clutter. The comprehensive companion to The Life-Changing Magic of Tidying Up, Spark Joy includes specific guidance on categories like kitchen items and cleaning supplies, and answers frequently asked questions on what constitutes a "necessary" item. If you wanted more from her first book, this is what you've been waiting for.
10 Reasons You Feel Old and Get Fat ... and How You Can Stay Young, Slim, and Happy
An integrative and functional medicine expert, Dr. Frank Lipman believes that the body doesn't have to face an inexorable decline after the age of 30. His new book suggests that it's not inevitable for us to physically fall apart. If we give our bodies what they need, they'll continue to thrive throughout our lives.
His book delves into the causes of insulin resistance and carbohydrate intolerance, gut and hormonal imbalances, sleep disorders, and more. To get you back on track, the book includes a two-week program with everything from recipes and shopping lists to easy exercise moves and stress-busting techniques.
(Available February 23, 2016)
Aim True: Love Your Body, Eat Without Fear, Nourish Your Spirit, Discover True Balance!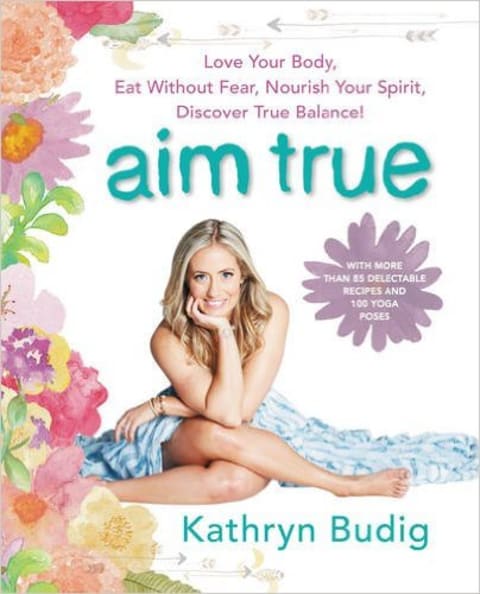 Searching for strength during a hard time in her life, yogi and speaker Kathryn Budig uncovered a prayer to the goddess Artemis — "Give me goals to seek and the constant determination to achieve them." That prayer inspired her Aim True philosophy, the lens through which she presents this comprehensive guide to overhauling your life through an open mind and heart.
Her suggestions include a five-day purification process, six yoga sequences, more than 85 recipes, an introduction to meditation, and homeopathic self-care and beauty recipes.
(Available March 29, 2016)
The Longevity Book: The Science of Aging, the Biology of Strength, and the Privilege of Time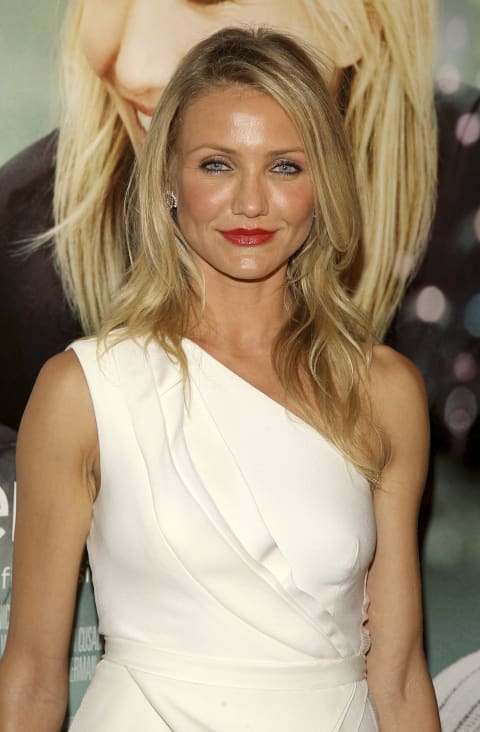 Diaz's follow-up to her #1 New York Times bestseller, The Body Book, delves into the science of aging and provides practical tips intended to help women enjoy health, wellness, and vitality — with no age limit.
The book is so highly anticipated, even the cover is being kept a secret. (But we happen to know that Diaz has been in touch with the leading researchers on telomeres. These protective stretches of DNA are thought to hold major insights into aging and cancer. Check out this interview with a couple of telomere experts here.)
(Available April 5, 2016)
Essential Oils Every Day: Rituals and Remedies for Healing, Happiness, and Beauty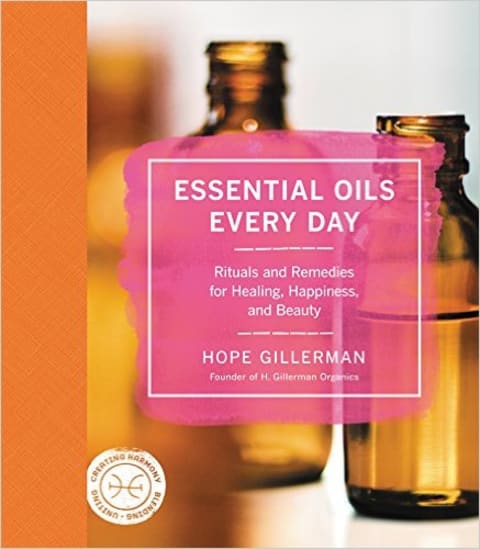 From their use in Chinese medicine and Ayurvedic treatment to aromatherapy, essential oils have been used to treat a variety of ailments for centuries. As the founder of an aromatherapy line, Hope Gillerman knows how much these oils have to offer in terms of both self-care and simple pleasure.
Her book paints a colorful picture of the science and history behind essential oils, and introduces the most useful ones with clear instructions on how to incorporate them into your everyday life.
Deliciously Ella Every Day: Quick and Easy Recipes for Gluten-Free Snacks, Packed Lunches, and Simple Meals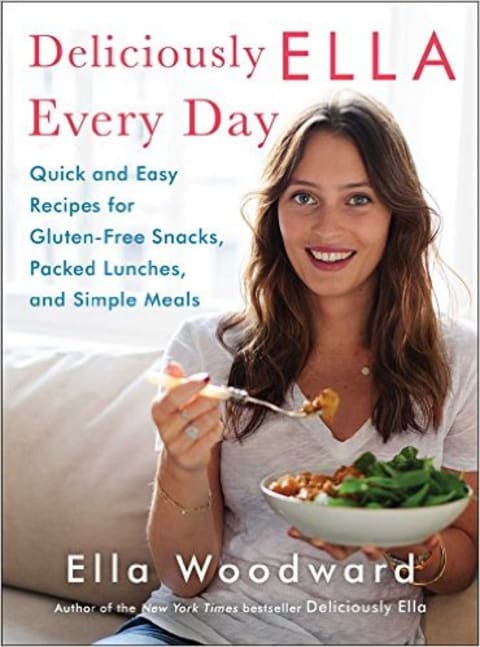 One of the most beloved food bloggers and authors in wellness, Ella Woodward's new book features more than 100 easy and delicious plant-based, dairy-free, and gluten-free recipes. A few highlights are the roasted cinnamon and maple trail mix, cauliflower pizza, and mushroom risotto.
(Available April 5, 2016)
RETOX: Yoga*Food*Attitude Healthy Solutions for Real Life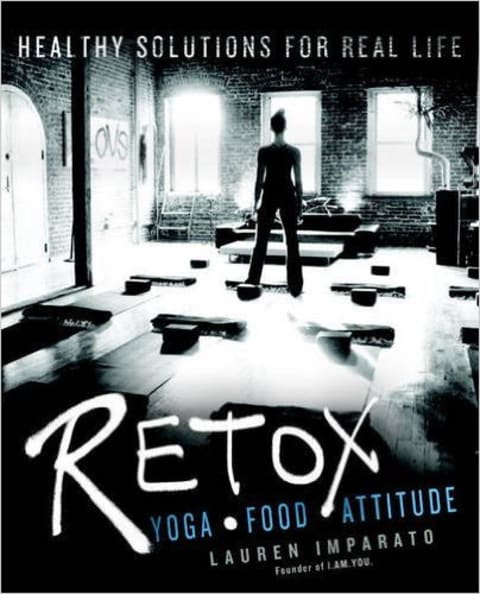 We're not into the idea that depriving yourself or going overboard with "healthy" habits is the way to find lasting happiness and self-worth. It's all about making the tweaks you can stick to and building on them over time.
Health expert Lauren Imparato's Retox philosophy takes basic principles from yoga, psychology, nutrition, and Tibetan philosophy and turns them into actionable tips that precipitate real change.
(Available February 2, 2016)
Taller, Slimmer, Younger: 21 Days to a Foam Roller Physique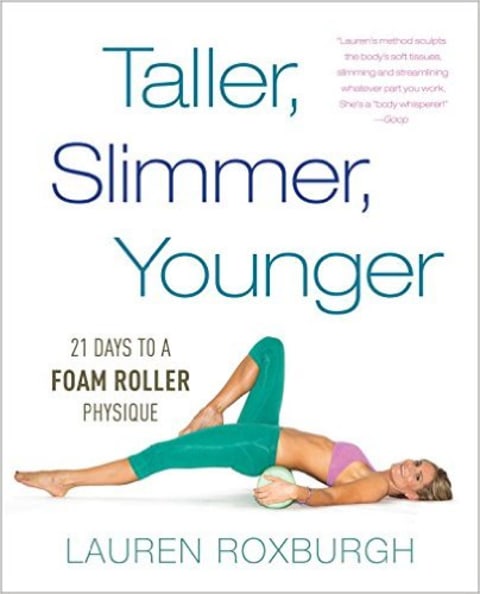 As a fitness and alignment specialist, Lauren Roxburgh has worked with stars like Gwyneth Paltrow to align and elongate muscles, release tension, and remove toxins through the use of a foam roller. This book offers a 21-day program that can be done in 15 minutes a day and promises benefits from improved posture and weight loss to decreased anxiety and chronic pain.
(Available February 2, 2016)
Eat Fat, Get Thin: Why the Fat We Eat Is the Key to Sustained Weight Loss and Vibrant Health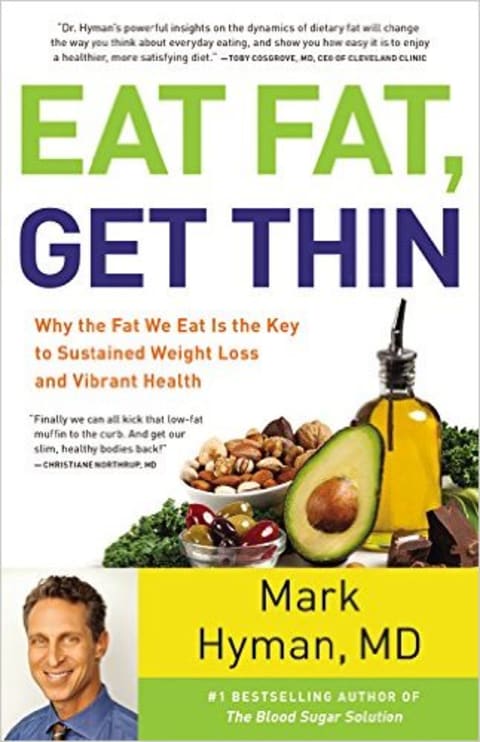 This book from mbg contributor and M.D. Mark Hyman details the scientifically proven benefits of a diet high in healthy fats and dissolves the popular notion that all fat is bad when it comes to health and weight loss.
The book offers practical tools like meal plans, recipes, and shopping lists that put healthy fat foods like eggs, nuts, oils, and avocados at the forefront.
(Available February 23, 2016)
Eat Complete: The 21 Nutrients That Fuel Brainpower, Boost Weight Loss, and Transform Your Health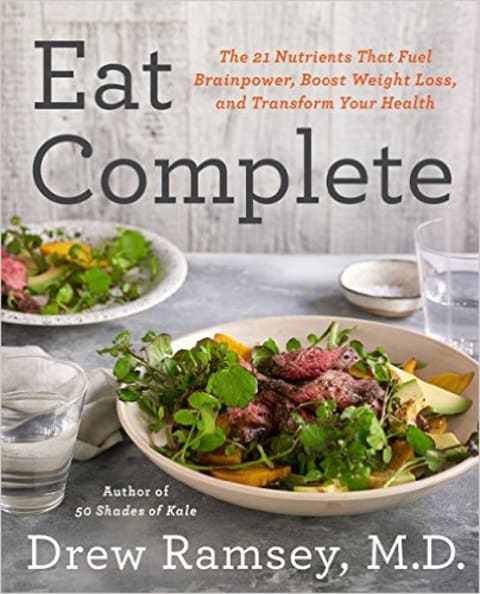 In his new book, the psychiatrist behind 50 Shades of Kale has collected more than 100 easy, tasty recipes designed to give your body and brain the 21 nutrients it most needs to function at the highest level.
Learn more about Drew's philosophy of feeding the brain to combat anxiety, depression, and other ailments in this interview.
The Prime: Prepare and Repair Your Body for Spontaneous Weight Loss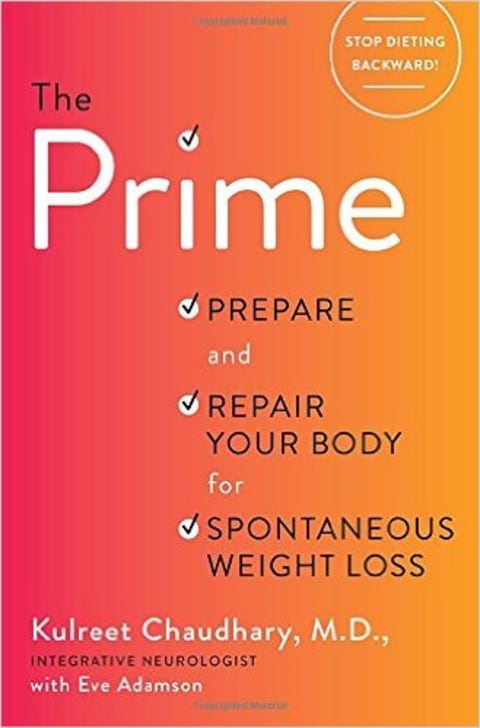 Integrative neurologist Dr. Kulreet Chaudhary set out to create eating plans that would sharpen her patients' brains and heal gut issues. In the process, she discovered that these diets also resulted in significant weight loss. This book offers practical tips for beating the inflammation she believes is at the root of many physical and mental symptoms. Here's to living at your prime.
The Sleep Revolution: Transforming Your Life, One Night at a Time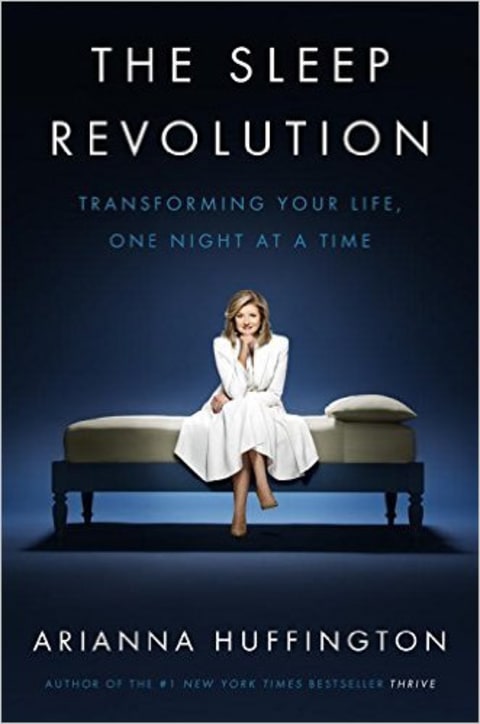 Huffington Post co-founder and editor-in-chief Arianna Huffington's book says we are in a sleep-deprivation crisis that is ruining our health, happiness, and all that that implies. The Sleep Revolution proposes a renewal of our relationship with sleep as the only solution.
(Available April 6, 2016)
Eat Dirt: Why Leaky Gut May Be the Root Cause of Your Health Problems and 5 Surprising Steps to Cure It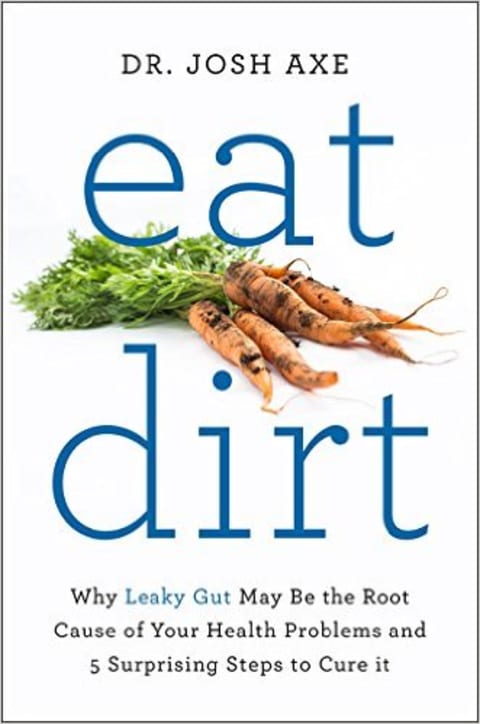 A doctor of natural medicine, Josh Axe believes in the importance of microbes to overall health and presents a litany of ways to get these crucial organisms into your body in this book. From incorporating local honey and bee pollen into your diet to skipping the hand sanitizer or ingesting probiotic-rich soil, there's a plan for your gut type that'll heal your gut and improve your overall health.
(Available March 29, 2016)
A Mind of Your Own: What Women Can Do About Depression That Big Pharma Can't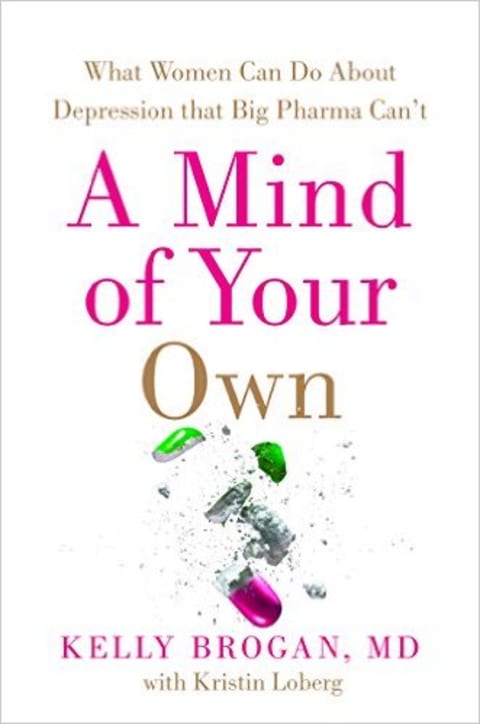 Kelly Brogan, M.D., believes depression is a symptom of health imbalances starting with inflammation. Dr. Brogan's book suggests that women have the ability to heal themselves from depression through lifestyle changes including diet, detoxification, sleep, and stress management. Brogan aims to empower women to heal their bodies rather than just manage their symptoms.
(Available March 15, 2016)
How to Be Alive: A Guide to the Kind of Happiness That Helps the World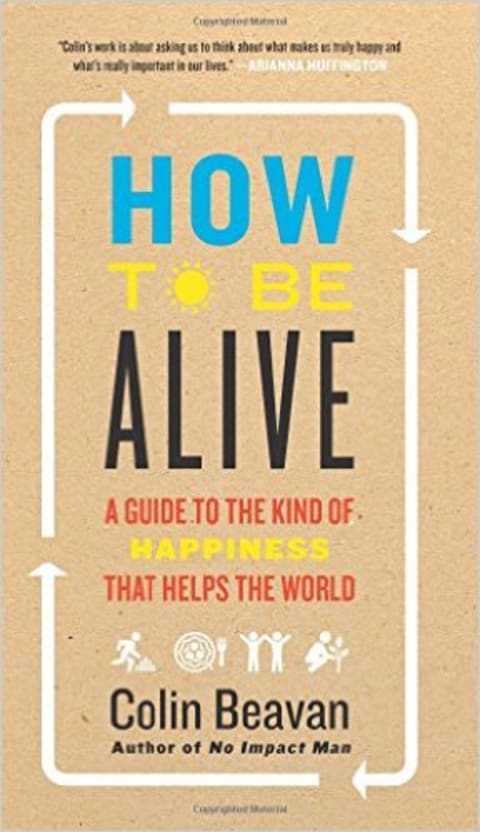 Activist Colin Beavan, the brains behind No Impact Man, offers a new spin on the age-old question "How should I live?" His answer lives at the intersection of feeling good and doing good and asks readers to reassess their own definitions of a "good life" based on their personal values, passions, and concerns.
Wellth: How I Learned to Build a Life, Not a Résumé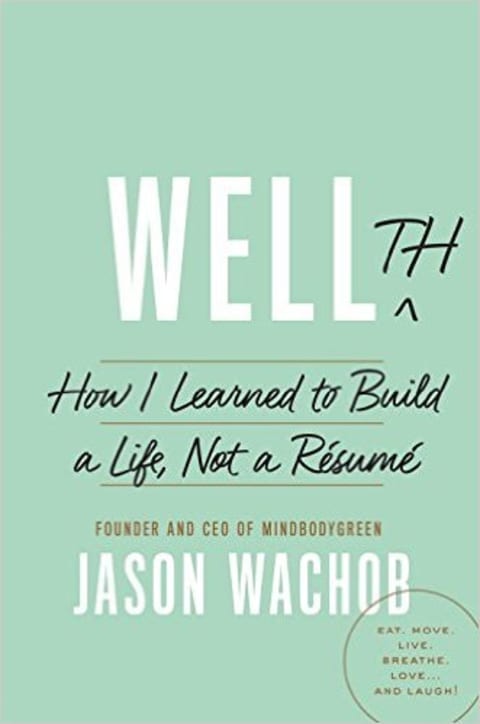 The first book from mbg founder Jason Wachob redefines the good life as the pursuit of emotional, mental, and physical health, all of which combine to create wellth. Wellth is characterized by a sense of purpose in your work, meaningful relationships, energy, vitality, and resilience, and a feeling of abundance in your daily life. Through both his personal story and advice from wellness experts, Wachob presents an attainable goal and the building blocks necessary to reach it.
(Available March 1, 2016)
Cure: A Journey Into the Science of Mind Over Body
The idea that the mind played a role in the health of the body has been a tenet of Eastern medicine and philosophy for centuries, but only recently have the technological advances in research capabilities allowed the scientific nature of Western medicine to recognize the power and potential of thoughts to heal.
In Cure, scientific writer Jo Marchant explores the effects of meditation on depression and dementia, social connections on life expectancy, and much more. It's a comprehensive overview of what doctors, patients, and researchers have to say about the science of "mind over matter."
(Available January 19, 2016)
When Breath Becomes Air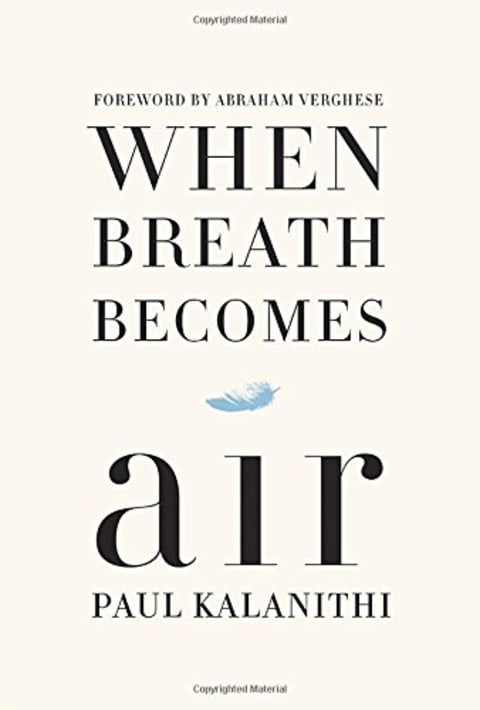 Paul Kalanithi was a chief resident in neurosurgery when he was diagnosed with stage IV lung cancer, at the age of 36. In his heart-breaking 2014 New York Times essay, "How Long Have I Got Left," he reflected on the experience of facing his mortality through the eyes of a doctor.
During the two years between his diagnosis and his death in March of 2015, he continued to write and grapple with the question of what makes a meaningful life. His posthumous memoir, When Breath Becomes Air, shares his profound reflections on that universal question, as well as the honest perspective of a doctor who's suddenly forced into the role of patient.
Always Hungry?: Conquer Cravings, Retrain Your Fat Cells, and Lose Weight Permanently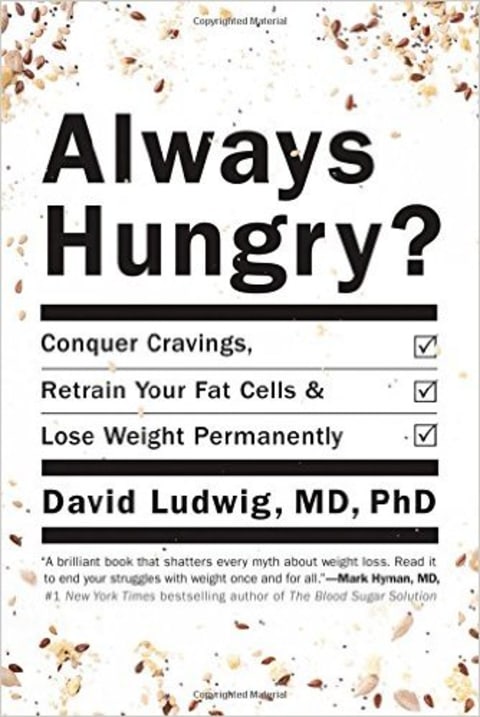 If you're going to buy a weight-loss book this year, make it this one. Author David Ludwig is a noted endocrinologist, researcher, and Harvard Medical School professor, and he's sharing everything he knows about a healthy diet. There's no calorie counting or gimmicks involved. Instead, it's focused on how to eat in the best way for your body's optimal health.
Martha Stewart's Vegetables
Veggies have finally made it to the "entree" portion of our meals, with clean, green eating becoming more of a way of life than a flash in the pan. Now, the Martha Stewart team is turning their expertise to produce-centric cooking with Martha Stewart's Vegetables. (We have the inside scoop on this one. It's so early in the stages of its development, there's not even a web link.)
But here's what we do know: Martha Stewart's Vegetables is packed with 200 inventive dishes (and as many stunning photographs), plus helpful tips for choosing, preparing, and storing produce. We expect Vegetables to become the definitive guide to plant-based cooking.
(Available in September, 2016)
7 Ways To Harness The Power Of The New Moon In Capricorn