17 Wellness Books Worth Reading In 2017

By Allison Daniels
mbg Contributor
Allison Daniels is a freelance writer currently living in New York. She received her bachelor's degree from Belmont University in creative writing and spanish.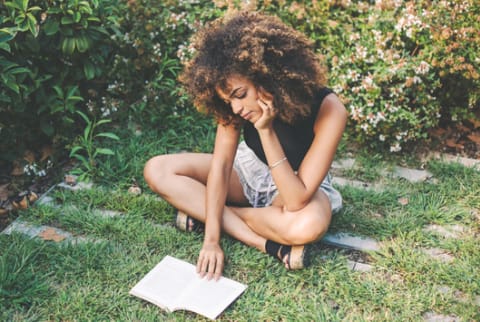 January 23, 2017
Whether you've been comfortably entrenched in the wellness world for a while or you're just beginning to consider dipping your toe in the water, it's easy to see there's more to learn, to explore, and to digest than any one person could manage in several lifetimes—let alone in just the one. That's where we come in.
Our team lives, breathes, eats, and sleeps wellness. So, who better to soak up the tidal wave of new ideas in this year's crop of personal growth books than us? As a matter of fact, that's what we've been doing for the past several months. So, here are the tastiest cookbooks, the most inspiring memoirs, and the most groundbreaking scientific explorations of 2017, lovingly curated by all of us at mbg.
Naturally Nourished: Healthy, Delicious Meals Made with Everyday Ingredients
The woman behind vegetarian recipe blog, My New Roots, Sarah Britton is considered by many to be the original healthy food blogger. Her recipes are plant-forward and nourishing (hence the title), but accessible for the home cook. Chock-full of beautifully photographed mains, sides, soups, and salads, Naturally Nourished calls out easy substitutions to make the recipes vegan or gluten-free. If you never thought you could make recipes that turned out Instagram-worthy, this book might be your ticket to a whole new level.
(Available February 14, 2017)
The Little Book of Hygge: Danish Secrets to Happy Living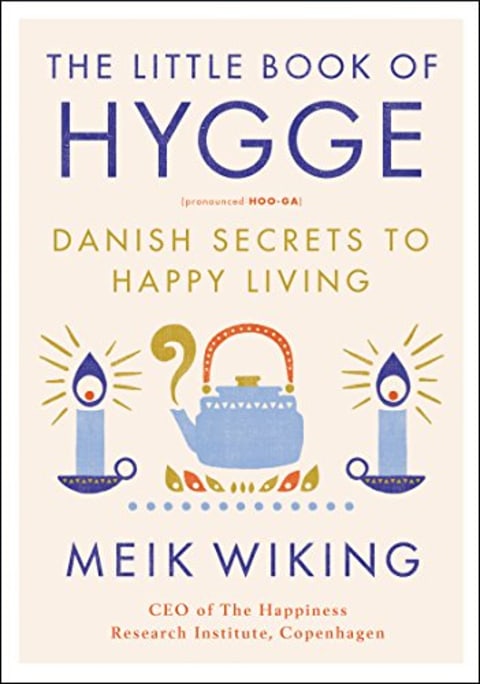 By this point, you're definitely familiar with the Danish concept of hygge. Described as the confluence of comfort, togetherness, and well-being, this life (and decor) philosophy gives us some insight into what makes Danish people the happiest on earth. The book's author describes hygge as "an atmosphere and an experience ... about being with the people we love. A feeling of home. A feeling that we are safe." The Little Book of Hygge offers practical, simple adjustments you can make to your routine and living space to amp up the feeling of coziness and warmth in every day. It's basically required reading for winter.
Great Tide Rising: Towards Clarity and Moral Courage in a time of Planetary Change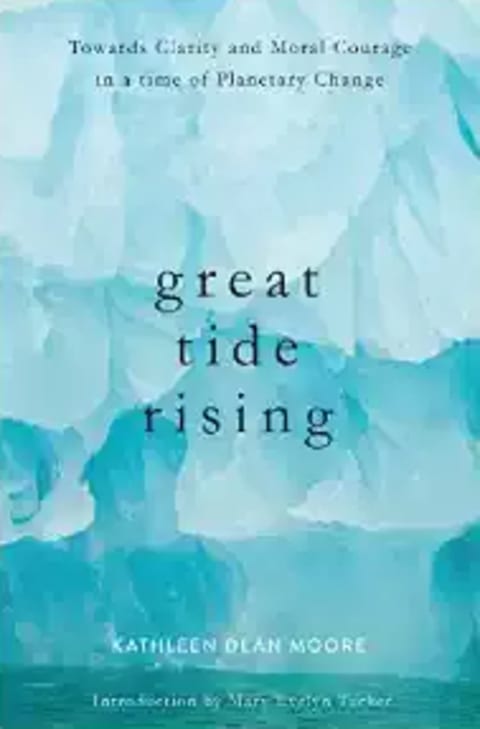 That the planet is changing is obvious. What needs to be done to save it has been discussed for decades, and still there is uncertainty surrounding the mission. Perhaps the most contentious question in the preservation conversation is this: What is our moral obligation to the world we live in? In this book, Kathleen Dean Moore, nature essayist and philosopher, offers an illuminating perspective on how we can start trying to save the world, and why we should.
(Available February 14, 2017)
The First Mess Cookbook: Vibrant Plant-Based Recipes to Eat Well Through the Seasons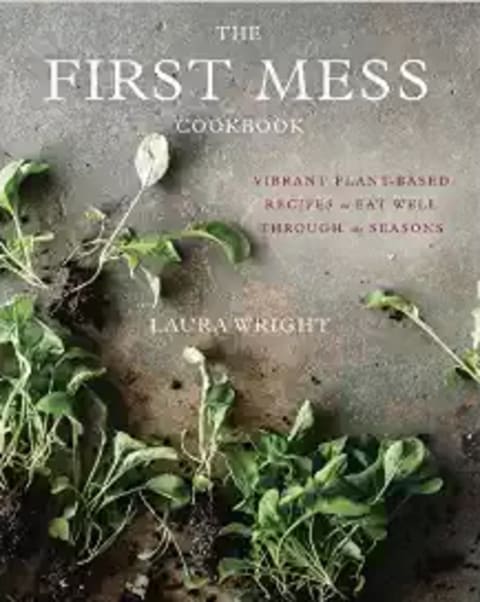 Laura Wright is the plant-based chef and blogger behind award-winning website, The First Mess. In her debut cookbook of the same name, Laura offers simple, vegan recipes that'll keep you nourished all year. Her vibrant photography and culinary training makes her scrumptious, seasonal meals a joy that you'll want to share.
(Available March 7, 2017)
Tides: The Science and Spirit of the Ocean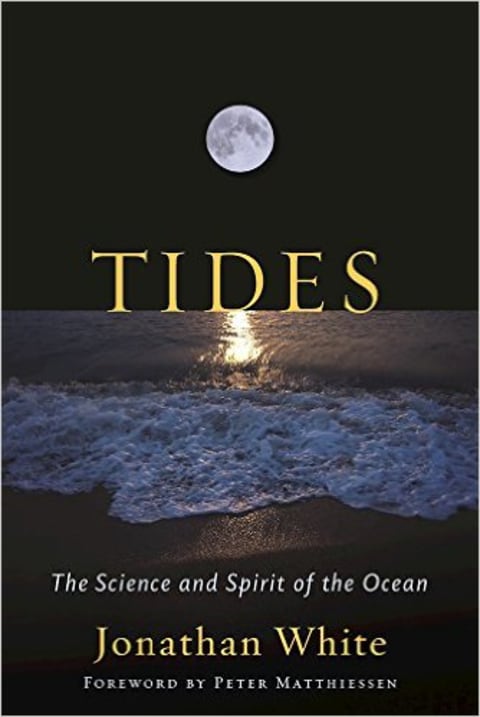 For many of us, the ocean is veiled in mystery. Its vast expanse plays host to another world entirely. In this book, writer, sailor, and surfer Jonathan White dives into the science and the spiritual significance of oceans and tides around the world. By hunting for mussels with an Inuit elder, racing The Silver Dragon (a 25-foot tidal bore) in China, interviewing monks in the tide-wrapped monastery of Mont Saint-Michel, White brings to the surface the ineffable relationship between water and land-bound spiritual seekers over centuries.
(Available February 21, 2017)
The Compassionate Chick's Guide to DIY Beauty: 125 Recipes for Vegan, Gluten-Free, Cruelty-Free Makeup, Skin and Hair Care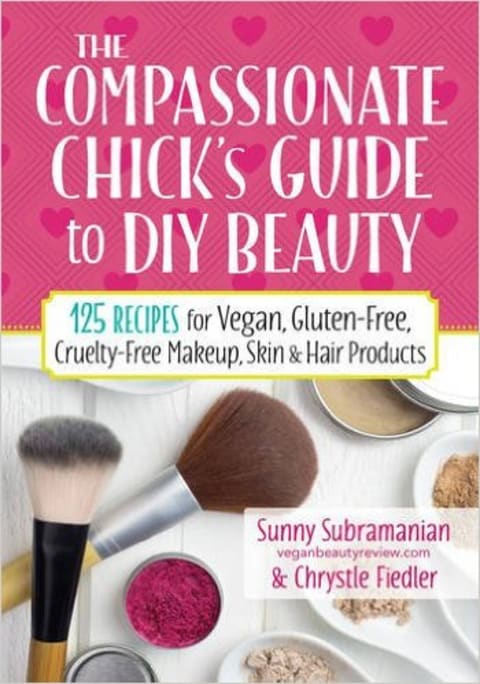 Aptly described as "part DIY vegan beauty how-to, part cookbook, and part self-improvement manifesto," The Compassionate Chick's Guide is the brainchild of Sunny Subramanian (the woman behind early cruelty-free beauty blog, Vegan Beauty Review) and Chrystle Fielder (a longtime holistic health and natural remedy writer). If you (like us) have a tendency to spend a pretty penny on the latest natural skincare products, this book will revolutionize your beauty regimen and give your bank balance a chance to recover. With step-by-step guides (and super-fun pictures) explaining exactly how to make and use these supercharged vegan treatments, you'll wonder how you ever lived without your new DIY beauty Bible.
Run the World: My 3,500-Mile Journey Through Running Cultures Around the Globe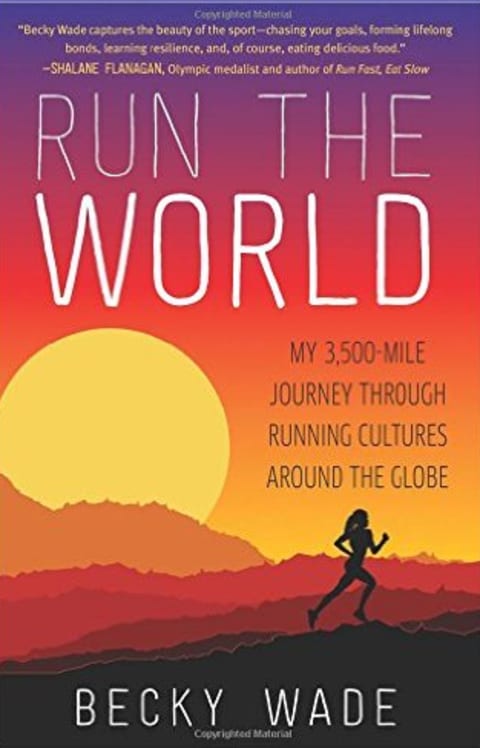 After finishing her collegiate running career, elite marathoner and Olympic hopeful Becky Wade had the urge to explore the cultural traditions and wisdom surrounding the sport she loved all over the world. Becky visited nine countries and ran 3,500 miles over the course of a year, and what she brought home changed her approach to running forever. She incorporated elements of the training styles she'd encountered all over the world into her own program, and her success has skyrocketed. A beautiful journey that really shows the inclusive, personal nature of running, though it's not brand new, this release flew under most people's radars, and we felt like we had to include it as a must-read.
Glow Pops: Super-Easy Superfood Recipes to Help You Look and Feel Your Best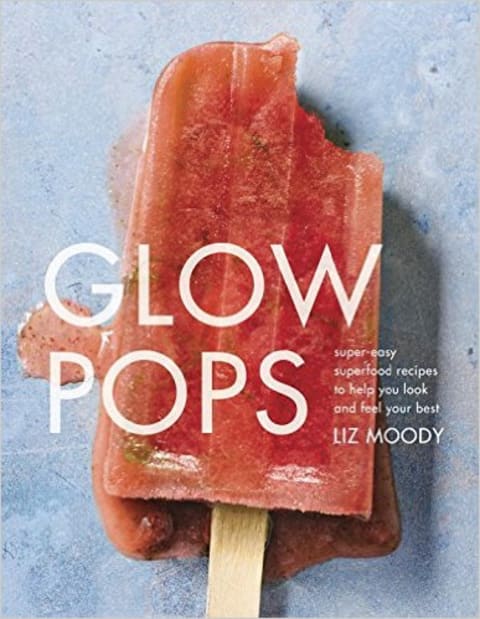 mbg's own Food Director, Liz Moody, is serving up nutrient-dense superfood-packed ice pops in every flavor and color in her first cookbook. These tasty treats are proof that the foods that keep us healthy and vibrant can still taste totally indulgent. These pops boast ingredient combos guaranteed to boost your brain power, clear your skin, rev your metabolism, and much more. (We personally recommend the Turmeric Golden Milk and the Chocolate Fudgsicle pops.)
(Available April 11, 2017)
The Telomere Effect: A Revolutionary Approach to Living Younger, Healthier, Longer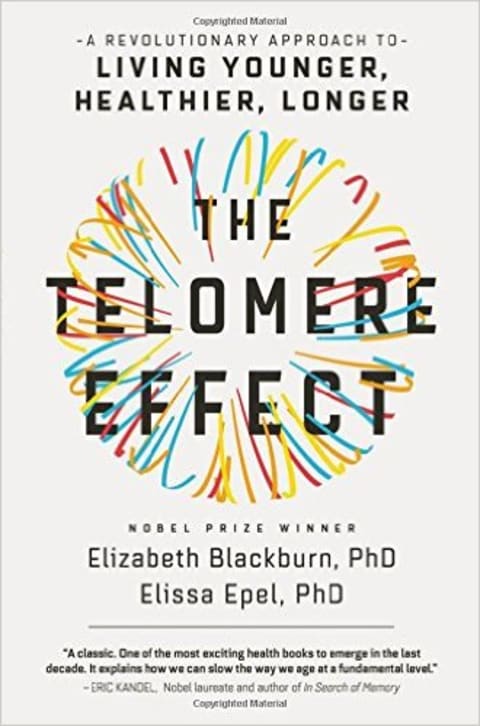 Telomeres have been something of a buzzword in aging and genetics for a while now. But most of us don't really understand how they work. Co-written by the Nobel Prize-winning Dr. Elizabeth Blackburn (the discoverer of telomerase) and the health psychologist on the cutting edge of research into how lifestyle and psychological habits can protect our telomeres, The Telomere Effect demystifies the basics of this crucial part of our DNA. Pairing accessible insights into how our bodies work with practical tips for staying young and healthy longer, this book will help you grasp concepts crucial to longevity and better equip you to fight the environmental factors that are aging us all.
Elemental Energy: Crystal and Gemstone Rituals for a Beautiful Life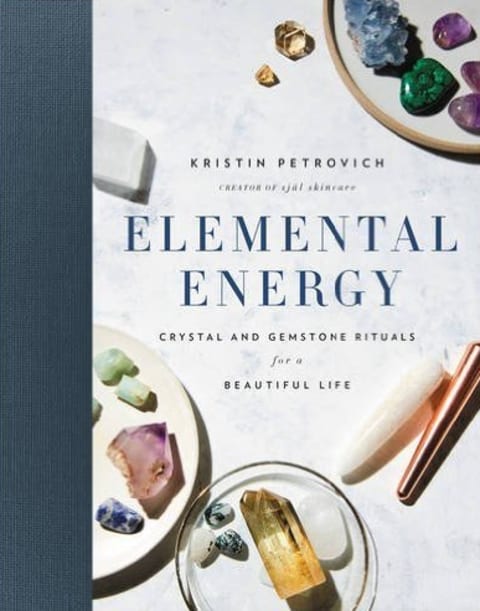 From Kristin Petrovich, the founder of luxury infused-crystal skincare line själ, this tome takes you on a journey of discovery through the transformative power of crystals and gemstones. From organic skincare to at-home spa treatments, Elemental Energy helps the reader build an arsenal of essential, affordable crystals and gemstones, and shows them how to use it. If you've been intrigued by the gemstone trend but not sure how to incorporate it into your life, this is the book you've been waiting for.
Beautiful Money: The 4-Week Total Wealth Makeover
We all talk about how doing what we love and time spent with loved ones are the most important things in life. And yet most of us spend the majority of our waking hours chained to desks in jobs that don't inspire us—in service of a paycheck. Why haven't we been able to practice what we preach? Well, the leap from belief to action can be a very scary one, and most of us don't feel bold enough to do it without a guide. That's where Beautiful Money comes in. This book bridges the gap between self-help and intelligent finance to finally speak to the smart consumer. It walks you through the steps necessary to make your dream life happen, breaking down the secrets to making more money, streamlining your personal finances, and learning how to invest and budget wisely. It doesn't have to seem overwhelming. Once you have the tools to make your money work for you, you can finally stop working so hard for it.
Unshakeable: Your Financial Freedom Playbook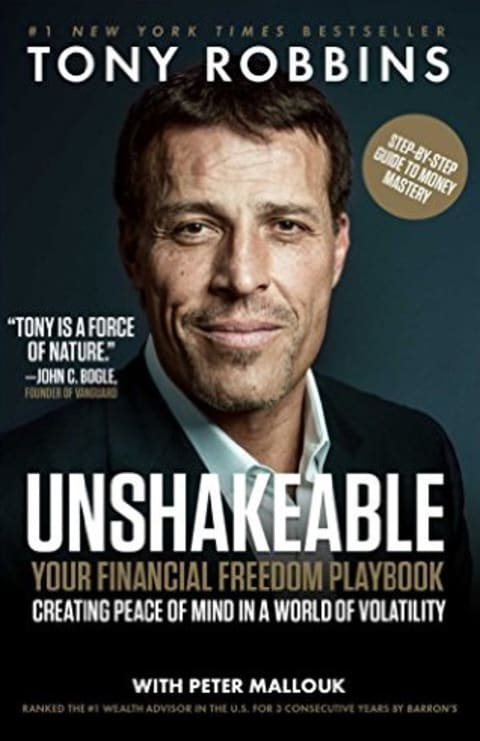 Known as the world's top life and business strategist, Tony Robbins has coached more than 50 million people from 100 countries toward the lives of their dreams. In Unshakeable, Robbins teams up with top financial adviser Peter Mallouk to reveal how a person can become unshakeable in a world of turmoil, changeability, and an uncertain future. Think of this as a step-by-step playbook to financial abundance, freedom, and confidence.
(Available February 28, 2017)
One Part Plant: A Simple Guide to Eating Real, One Meal at a Time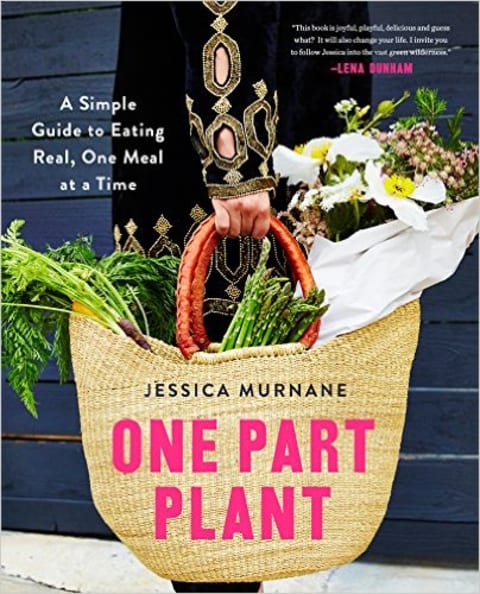 Wellness advocate and podcaster Jessica Murnane is all about making plant-based meals simple and fun. Her mission is to get everyone to start eating just one plant-based meal a day. This cookbook is packed with delicious, comforting, and satisfying meals to help you experience the benefits of a plant-based lifestyle and enjoy yourself while doing it.
(Available February 21, 2017)
The Heart of Aromatherapy: An Easy-to-Use Guide for Essential Oils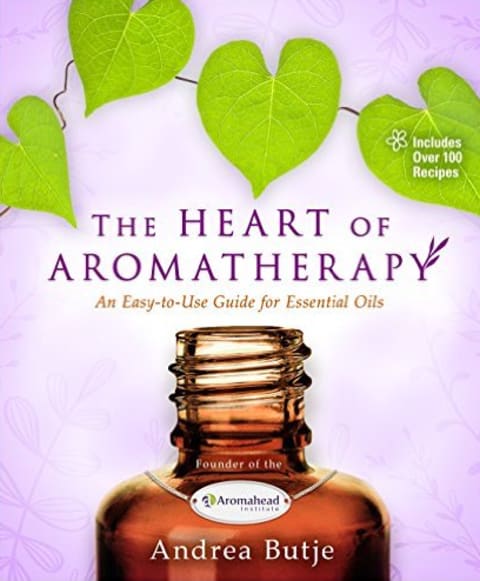 Founder of the Aromahead Institute, Andrea Butje introduces the casual aromatherapy fan to 40 of the most essential essential oils—including cardamom, lavender, and yuzu, just to name a few. Making the art of aromatic alchemy simple, Butje spells out the physical and emotional properties of each oil and includes over 100 functional recipes that can do everything from relieve pain to aid digestion, support relaxation or give you a boost of energy. Once you start reading this book, you'll feel totally inspired to revolutionize your lifestyle—and you'll know how to do it with just a few well-chosen drops of nature's most potent tonic.
Get Your Sh*t Together: How to Stop Worrying About What You Should Do So You Can Finish What You Need to Do and Start Doing What You Want to Do (A No F*cks Given Guide)
In this follow-up to The Life-Changing Magic of Not Giving a F*ck (which we also loved), Sarah Knight gives us another no-holds barred, no f*cks given guide to decluttering our minds and actually, FINALLY doing the things we want to do. The trick is actually setting aside time for the things you care about and then cutting through all the other stuff so you can get happy and stay that way. If you're in the mood for an irreverent guide to living more simply and effectively, this is the book you've been waiting for.
The Things You Can See Only When You Slow Down: How to Be Calm and Mindful in a Fast-Paced World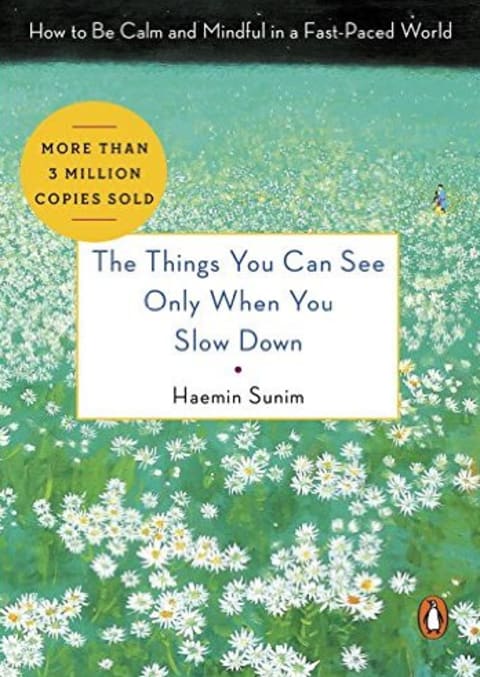 This best-selling Korean mindfulness guide has sold 3 million copies, spent 41 weeks on the best-seller list, and is being published in more than 20 countries. Written by highly acclaimed Buddhist meditation teacher Haemin Sunim (which means "spontaneous wisdom" in Korean), the book offers guideposts to well-being and happiness in eight essential areas—including relationships, love, and spirituality. The beautiful illustrations that accompany Sunim's insights (drawn by Youngcheol Lee, encourage us to slow down even as we read it. This moving meditation on what's truly important highlights the value of creating deep bonds with the people in our lives and of cultivating generosity and compassion toward ourselves. At the end of your life, as they say, no one says, "I really should've spent more time at the office."
(Translation by Chi-Young Kim available February 7, 2017)
The Case Against Sugar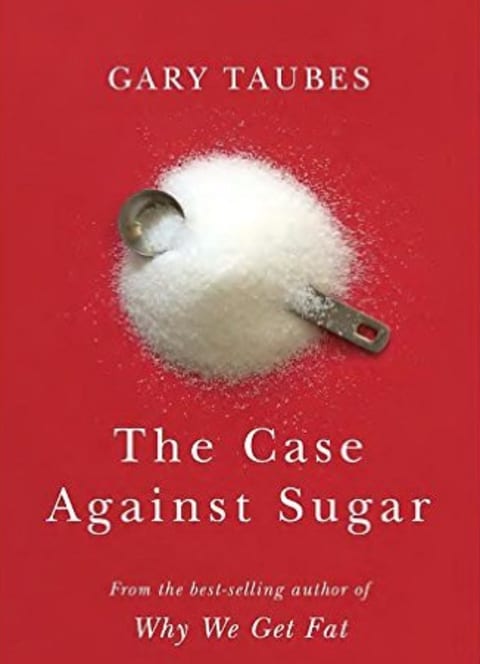 Bestselling author Gary Taubes follows up Why We Get Fat with a frighteningly convincing argument that sugar is the tobacco of our generation. From the epidemic of obesity to the staggeringly high numbers of children with fatty liver disease, Taubes draws clear connections between our nation's decline in health and our history of overuse and misuse of sugar. (For example, did you know sugar was used as an additive in cigarettes? Neither did we, until now.) If you want to be able to make informed decisions about the food you're eating, this book needs to jump to the top of your reading list.