14 Things I Learned From Working With The Dying

Social Worker
By Grace Bluerock, LCSW
Social Worker
Grace Bluerock, LCSW is a social worker in Murfreesboro, TN who has experience working with individuals in community settings as well as in the private practice setting. She is the author of Live the Life of Your Dreams by Doing Work You Love.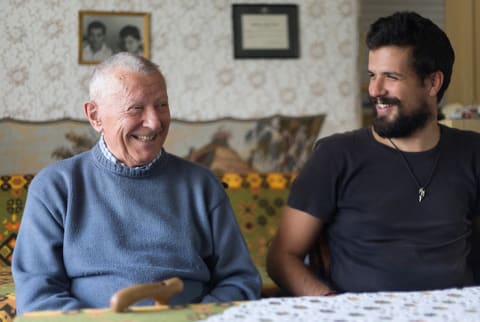 November 29, 2015
These days, people throw around phrases like, "be true to yourself," and "treat others as you want to be treated" like they're Frisbees. Because we hear them so regularly, these bits of advice often go in one ear and out the other.
It wasn't until I started working as a hospice social worker that I came to realize how important it really is to live in a meaningful way.
Advertisement
This ad is displayed using third party content and we do not control its accessibility features.
Working with dying patients has shown me the importance of living fully while you still can.
For six years, I had the incredible gift of being present with people in their final days and weeks. I observed moments of deep contemplation and reflection. I saw people shed tears when they realized they hadn't seized opportunities to live in a more fulfilling way.
Everyone had a different life story, but each one contained similar regrets:
They wished they had loved more deeply. They regretted not saying "I love you."
They wished they'd allowed themselves the opportunity to enjoy life instead of wasting time worrying about things beyond their control.
They wished they'd taken risks. They realized they could have had happier, more meaningful lives had they not been so scared to go after what they really wanted.
Advertisement
This ad is displayed using third party content and we do not control its accessibility features.
One of the most heart-wrenching moments on the job was watching a woman die completely alone because she had alienated everyone she loved.
Another difficult experience came with a gentleman who'd spent his entire life working 80-hour weeks so he and his wife could relax once they retired. Unfortunately, he became terminally ill one month prior to reaching retirement age and spent the end of his life filled with remorse.
You can settle for the mediocre, or you can create an existence of passion, meaning, and fulfillment. The choice is yours.
Please don't wait until it's too late — put these ideas into practice and start living your best life today:
1. Find what brings you joy and meaning, and start doing those things now.
2. Treat yourself no differently than you would your closest friend. You are kind and loving when you speak with them — why not speak to yourself the same way?
3. Step out of your comfort zone and embrace the world around you. The more you do, the more you'll feel comfortable in all sorts of situations.
4. Realize that life is constantly changing, and enjoy each new experience. Nothing stays the same for long — that's what makes life exciting.
5. Practice being grateful for all things, large and small. Gratitude keeps you open to everything good in your life.
6. Focus completely on what is happening right now in your immediate experience. The present moment is right where life is happening.
7. Give of yourself by being of service to others. You never know whose life you might change for the better.
8. Connect only with the people you respect. Don't settle for anything less than mutually giving relationships.
9. Let go of old resentments you are holding on to and choose to forgive. This will free you from the burden of carrying them around.
10. Don't let your dreams remain dreams. Pursue them with everything you've got.
11. Accept and be true to the unique individual you are. The world needs you just as you are.
12. Try to accomplish one important goal a day. The results you'll see after a year will astound you.
13. Do work that feeds you. When you are fulfilled in your work, you'll have a strong sense of purpose and meaning.
14. Realize that tomorrow is a brand-new "today" — a time to begin again.
Advertisement
This ad is displayed using third party content and we do not control its accessibility features.