5 Tips to Break Old Habits & Create Your Ideal Life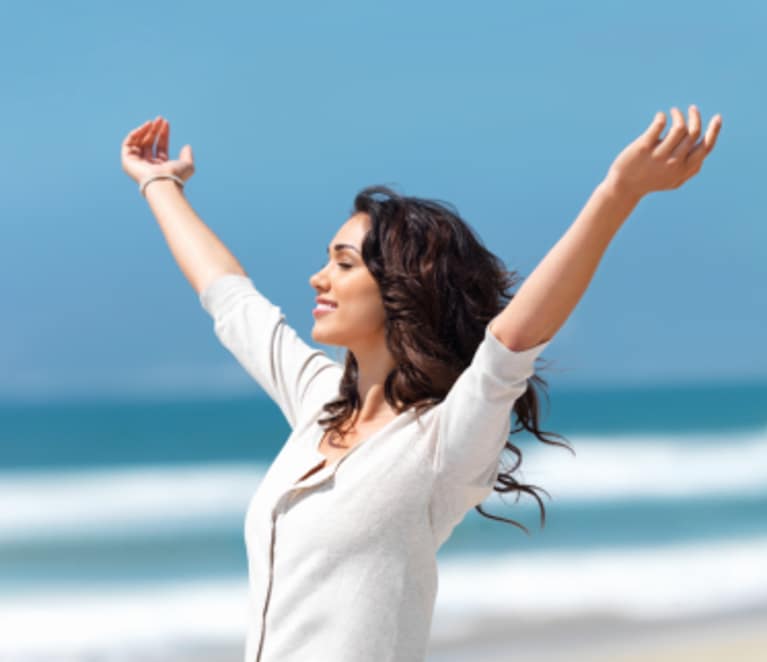 Breaking 'old habits' can sometimes seem like a necessary step in order to reach our highest potential and create our ideal life. If only we could stop reverting to those behaviors that don't serve us, life would flow smoothly, right? I've found in my own life, and in talking to others, that our 'bad' habits can often be accompanied by a resignation that change is difficult and our habits are simply 'who we are'. Well, not necessarily.
A habit is just something that each of us have a tendency to do regularly. Each small habit accumulates into our general approach to life. So changing our life is a matter of adjusting our habits, one small step at a time.
Rather than focusing on 'breaking' old habits, I like to put my energy into cultivating new habits or practices that are beneficial and nourishing. This shift in mindset allows me to focus on positive change by staying committed to the life I want, rather than focusing on getting rid of something I don't want. Then, breaking old habits becomes a bi-product of progress towards creating my ideal life: they are easily dropped because I realize I don't need them anymore.
With that in mind, if you are looking to 'break a habit', here's what I'd suggest for you instead:
1. Add in the new habit. First, create a new, beneficial habit or practice that you can put in place of the old one. If you're trying to break a habit without finding something useful to replace it with, then there's going to be a big gaping hole just waiting for you to fill it, which you might do by reverting to your old ways. By putting your energy into what you want to create, and adding in more new habits that serve your highest good, you might just find that those behaviors you've been trying to get rid of naturally fall away.
2. Start small. Once you've decided on your new habit, take a look at how big a leap it will be for you to achieve it. If your new habit seems almost impossible, you might want to chunk it down into manageable steps that you feel comfortable taking: something that won't threaten your mind too much. If the first step forward is simple and easy to do, then you're going to be more likely to take it than you would tackling the whole situation. Chunking the habit down and mastering one step at time will create momentum, and moving forward will become easier than you thought.
3. Do it now. When it's time to act on your new habit, it can be easy to make excuses as to why you shouldn't start straight away. We can be so good at inventing justifications and excuses as to why now is not the best time to change. When you experience a thought like this, the best thing to do is turn the situation around. Intersect that thought by taking one action on the new habit. Decide on what you can do right this very minute and implement it immediately.
4. Recommit. Sometimes, despite your best efforts, you might falter and revert to your old ways. If this happens, there's no point beating yourself up over it or deciding that it's a sign not to continue. Instead, simply recognize where you have gone off the path, and then recommit to the new habit again. You already know what steps you need to take, and it's likely that this time around it'll be easier for you to get started and maintain momentum.
5. Make it fun. The more you enjoy the process of creating new, beneficial habits, the better. Be light about the process of change, and get creative about how you can enjoy cultivating the life you want. You might like add a social element, by having friends or family join you in your new and better ways of living. And don't forget to celebrate your successes, and acknowledge yourself for making progress towards living your best life.