9 Illustrations Every Introvert Will Understand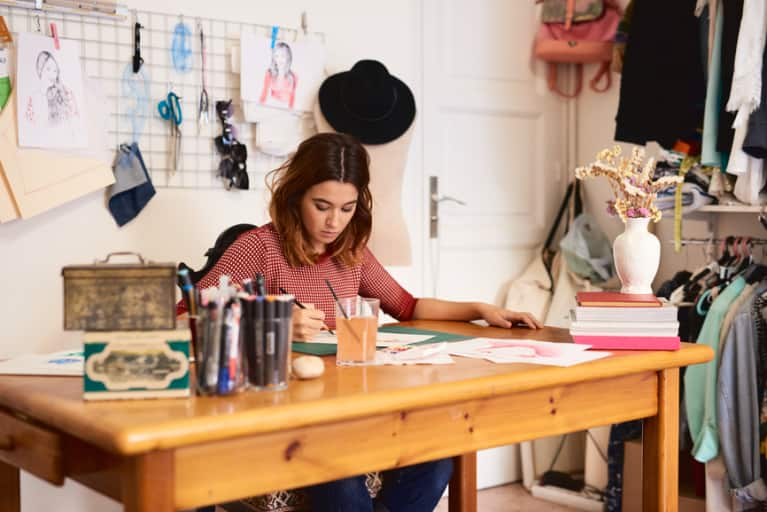 About a year ago, someone I follow on Instagram shared something that looked like a comic strip from the Sunday Funnies of my childhood. Only, instead of illustrating the adventures of a 6-year-old boy and his stuffed tiger or an inept (but lovable) Army recruit training at Camp Swampy, the story of this cartoon centered around a slightly unusual girl named Marzi. This particular vignette was in a windowpane format with four individual illos demonstrating "Why My Laptop Is My Soulmate."
As someone who turns down a majority of social invitations just because "I'd rather be home," I felt an instant kinship with Marzi. She seemed like just the kind of girl I could binge-watch Netflix with, and neither of us would feel compelled to make small talk. So, I followed the virtual trail to Introvert Doodles, where I learned Marzi and I shared pet peeves (people showing up at our houses unannounced), favorite activities (reading, watching movies, and really just anything you can do in bed), and even fears (what if being different makes me unlovable?).
Intent on learning just how much Marzi and I had in common, I tracked Marzi to the Introvert Doodles website, where I read an origin story for this superhero character that made me fall even more in love with her.
See, the Introvert Doodles phenomenon is the fruit of creator Maureen "Marzi" Wilson's journey to understanding and accepting herself. Like so many of us introverts—and, the tiny cross-section of introverts who are also lefties—yes, I'm talking about myself), she felt a bit unusual. It wasn't until she embraced the unique gifts and abilities that her introversion gave her (like being a really awesome roommate) that Marzi really came to life. Here, in what has become classic Marzi fashion, she illustrated this process of self-discovery more eloquently than any prose could: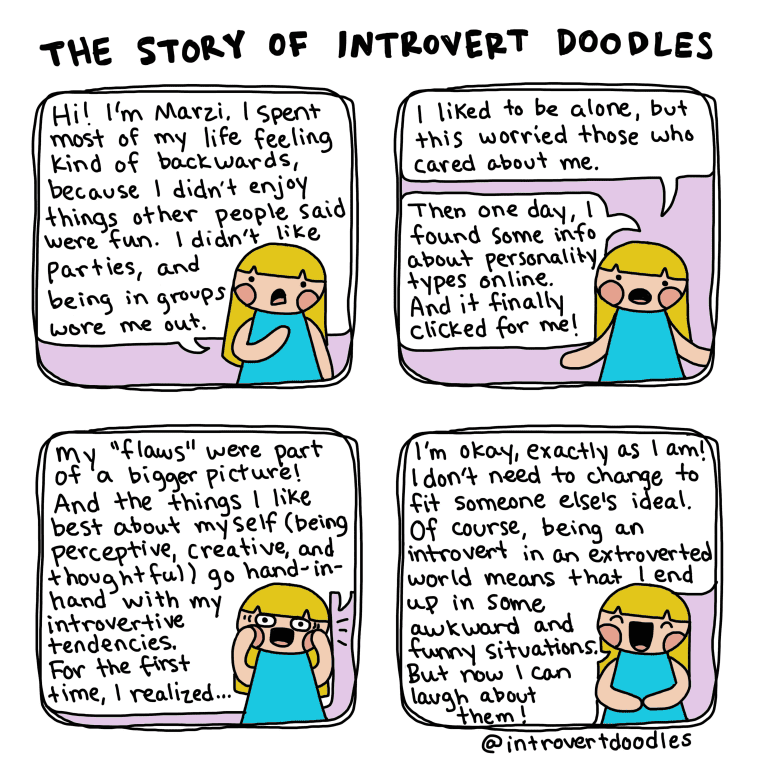 Since its inception, Introvert Doodles has spread like wildfire among introverts (which, when you consider that most of us would call a weekend spent wearing only pajamas "living the dream," really says something). Marzi has become a mascot and a hero for a group of people who have spent their lives feeling a little bit different, a little bit misunderstood, and who generally don't go in for the whole "team bonding" thing. And now, our heroine is making the leap to print with the new book, An Illustrated Look At Introvert Life In An Extrovert World.
When I mentioned to a fellow introvert (and dear friend) that I was covering Marzi's new book, he said, "She nails it, and that makes me feel less alone in what can be a lonely introvert existence. So often being an introvert can just feel like being a deeply broken person, and she makes me feel not so weird."
So whether you're an introvert who needs a reminder that different doesn't mean damaged, an extrovert keen to understand those more reflective people in your life, or somewhere in the middle, these laugh-out-loud doodles from Marzi's new book have you covered.
1. Introverts have gained more from the internet age than just about anyone...
2. (...see what we mean?)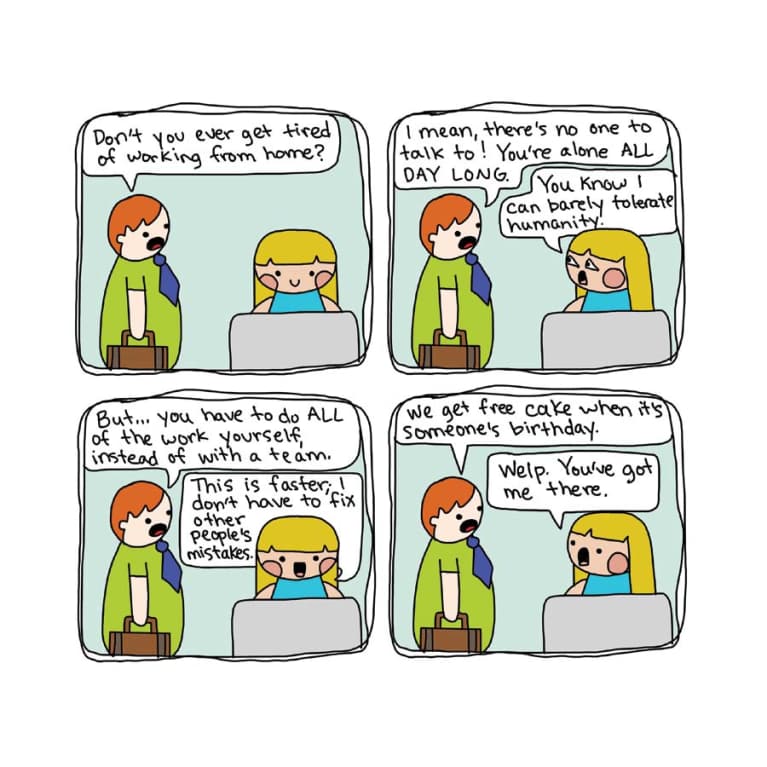 3. Just because we're introverted doesn't mean we don't value democracy. We proudly cast our votes as part of the vox populi!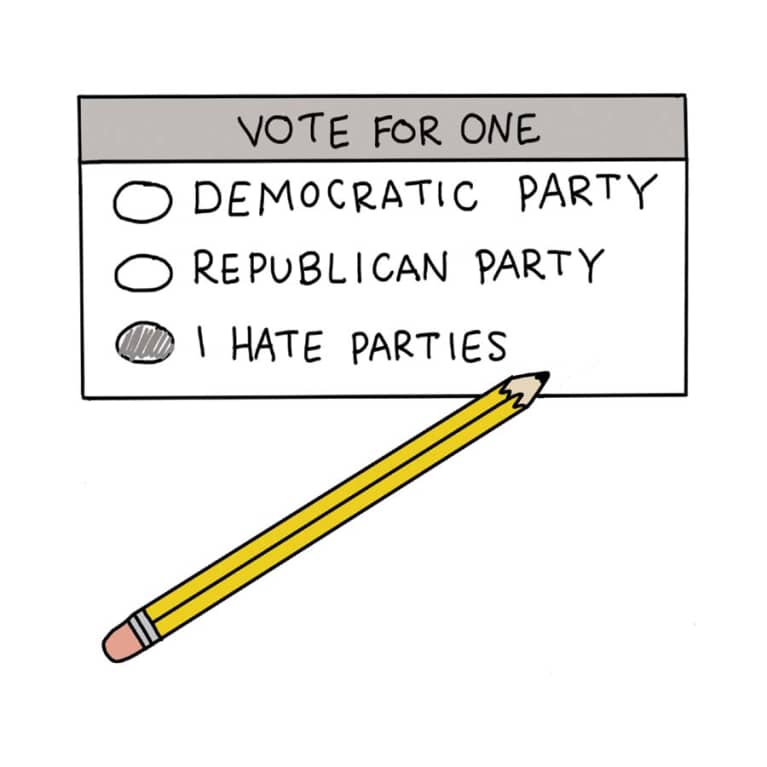 4. Like everyone else, introverts find joy in the little things.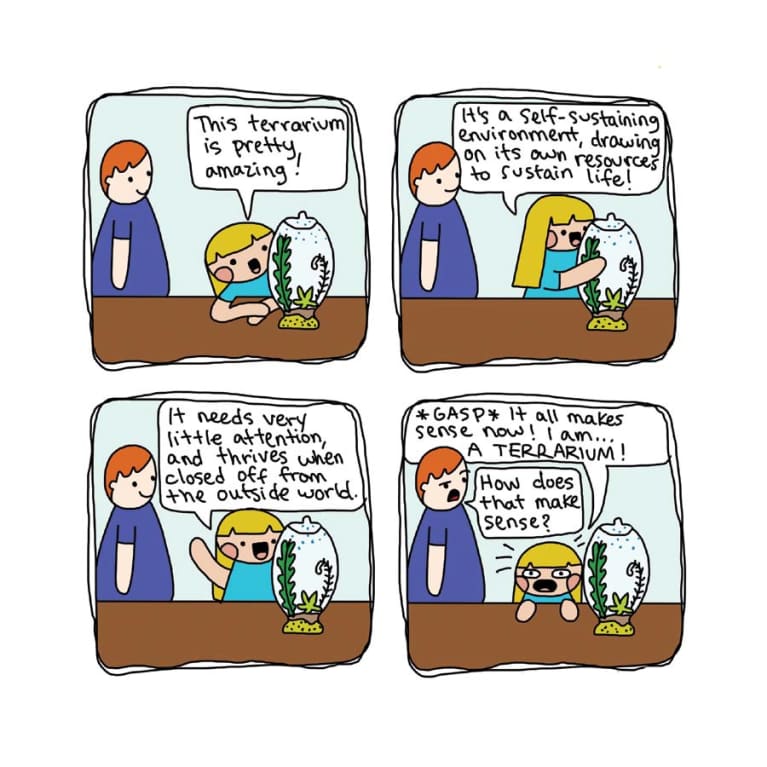 5. We may seem mysterious, but ask the right questions, and you'll get the keys to our heart.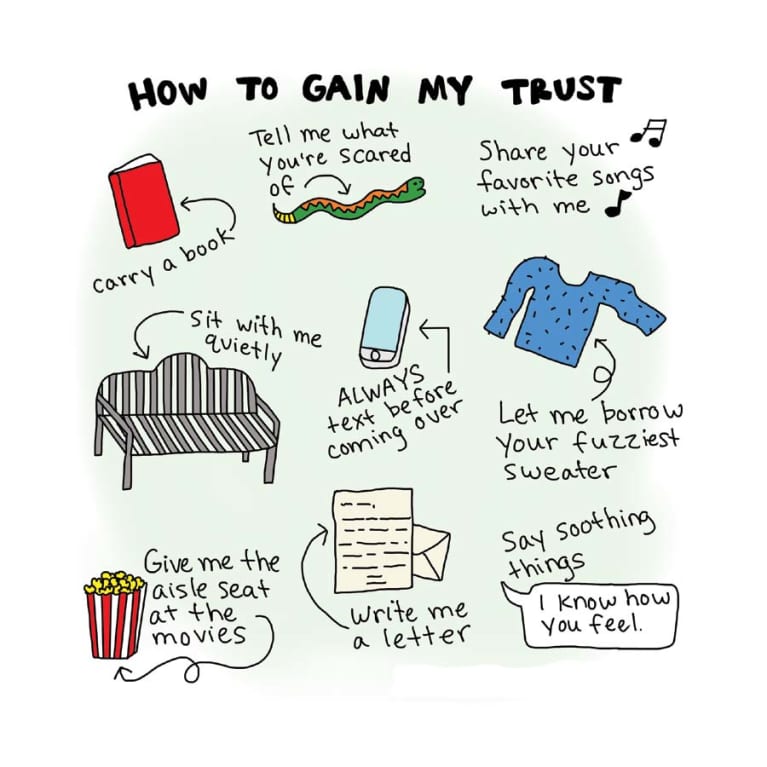 6. Never underestimate an introvert's determination. We may be quiet, but we are mighty.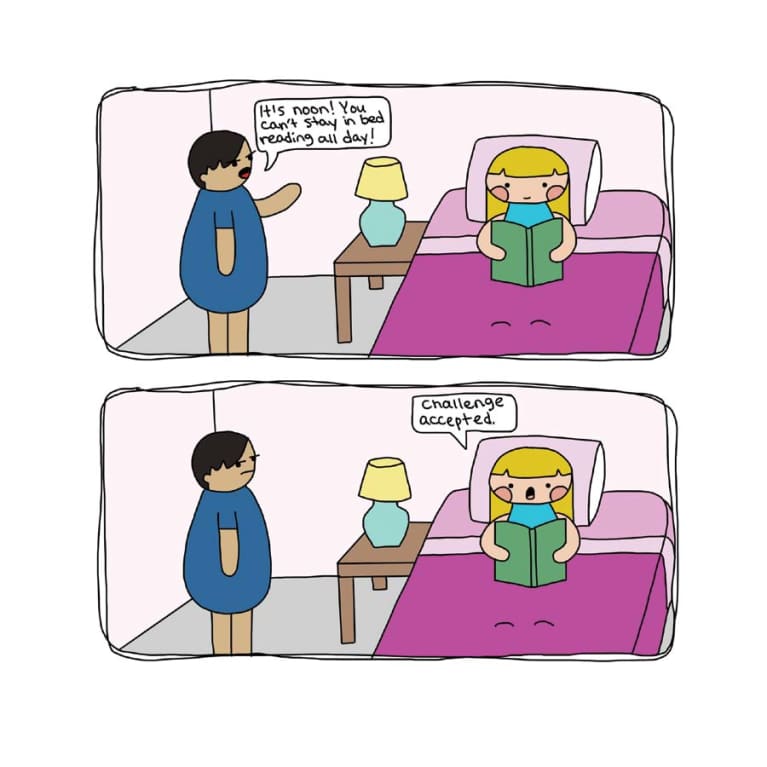 7. Honestly, if you sent us to bed early, we'd have been SO much happier.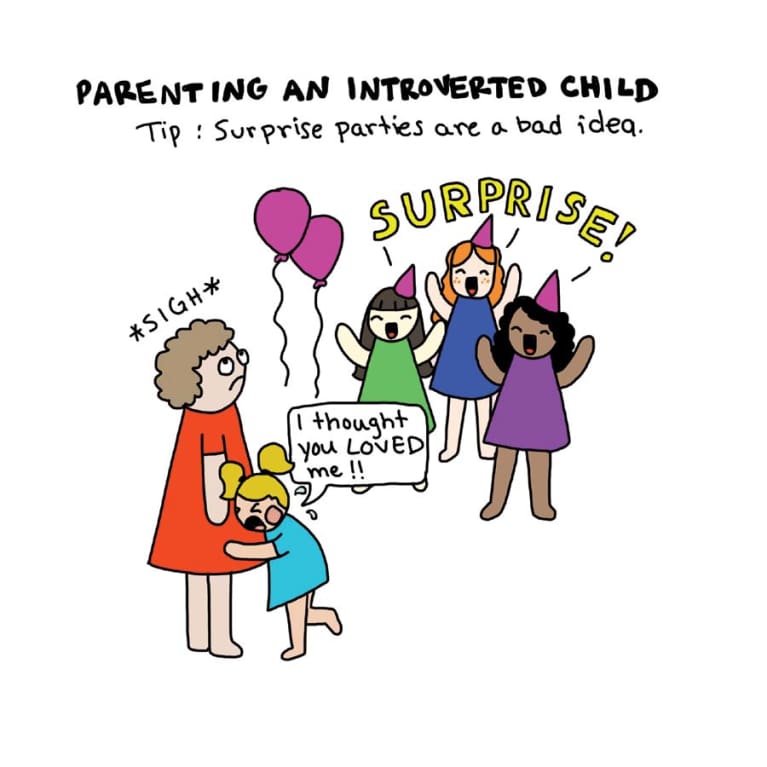 8. The prize for getting five in a row? You get to go home early...