2 Things Everyone Gets Wrong About Practicing Yoga
Written by
Leigh Weingus
Leigh Weingus is a New York City based freelance journalist writing about health, wellness, feminism, entertainment, personal finance, and more. She received her bachelor's in English and Communication from the University of California, Davis.
Whether you've just taken your first class or you've been practicing yoga for years, Yoga For Bad People co-founder Heather Lilleston believes that revisiting the basics is one of the most important things you can do in yoga. Because between the gorgeous leggings and perfect poses, it can become easy to lose sight of why you're hitting the mat every day.
No matter what your skill level, here are two commonly held myths about yoga that Heather wants every yogi to stop believing.
1. You don't have to follow the basic yoga guidelines.
At some studios, there's this idea that the original guidelines don't need to be followed, so they end up throwing things out like the basic practices of virtue—those found in almost every spiritual tradition—and the overall importance of bringing a sense of humility to the mat.
Instead, they add in the playfulness to the practice (which is something I highly encourage), but it doesn't work without a solid foundation.
The first step to yoga is about doing basic good—not lying, stealing, harming, taking more than you need, or using your energy in too many directions. Without an emphasis on that practice, very little yoga can be attained. All schools should teach this as the foundation while at the same time being completely honest about their humanity and imperfections.
2. You have to look like a "yoga person" to do yoga.
As pretty as they are, flaunting fancy mala beads and sanskrit tattoos, cool leggings, and other spiritual paraphernalia has little to do with the actual practice.
Yoga's popularity has placed a lot of emphasis on nailing specific poses. But don't worry if you're not there yet! Sometimes the kindest people who touch a lot of hearts can't even do a downward-facing dog.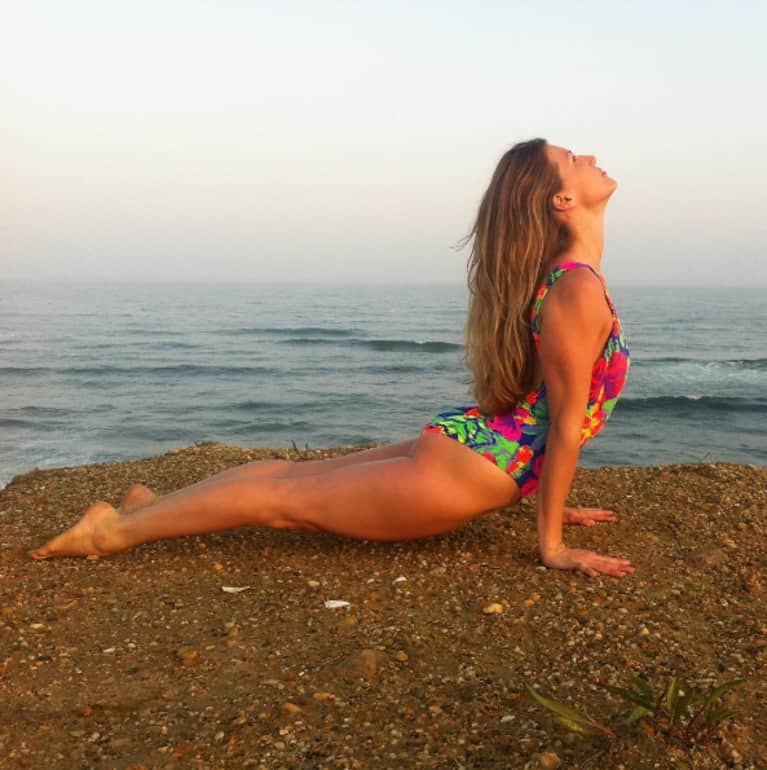 Be the yogi who brings joy and lightness and honesty into the room, even if your poses aren't perfect. There's a lightness that comes with honesty, and through that, joy.