A Mental Trick For Tapping Into Your Sexual Energy
mbg Class Instructor & Meditation Teacher
By Biet Simkin
mbg Class Instructor & Meditation Teacher
Biet Simkin is the founder of Center of the Cyclone, an immersive experience that weaves meditation, self-inquiry, art, music, and fashion, offering an explosive experience. Her feeling was that the world of intellect, fashion, and art needed spirituality, and the world of spirituality was often missing the mark and needed some vanity and fire. Combining these two worlds, Simkin has created events with Lululemon, SoulCycle, Summit Series, Vice, Sundance Film Festival, the Path, the Collective, Babel, Serene Social, mindbodygreen, Wanderlust Festival, and more.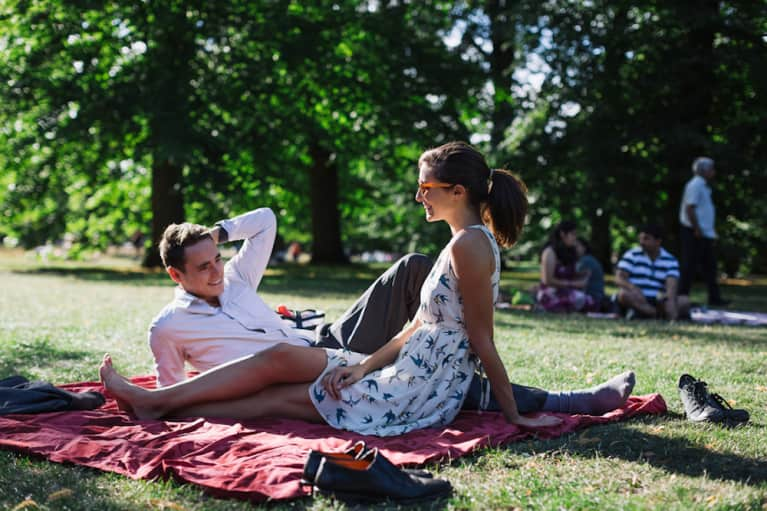 You might never have thought to meditate on flirtation, but as one of the earliest forms of interaction between two people who might start a relationship, it's incredibly important to approach it mindfully.
Through this guided meditation, you'll process the fear and uncertainty that comes with a fledgling attraction, and learn more intentional, effective tools for building a meaningful connection from that very first meeting.
How To Trust Yourself + Follow Your Instincts