How Flower Remedies Can Be Used To Attract Positivity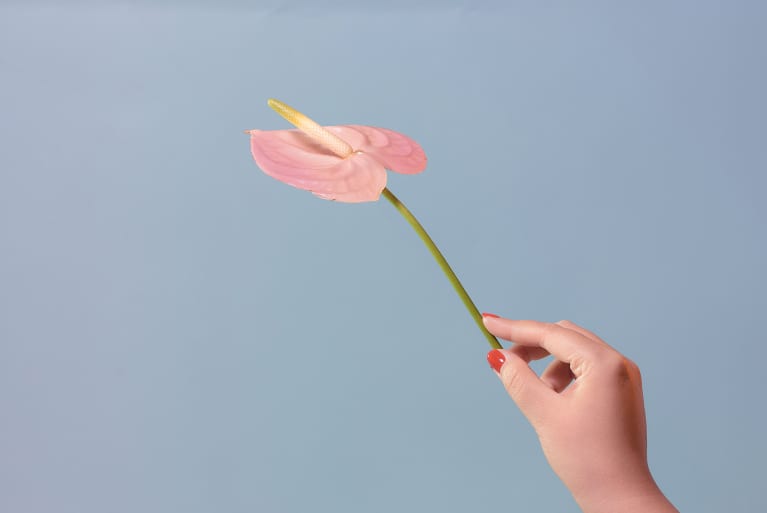 Our editors have independently chosen the products listed on this page. If you purchase something mentioned in this article, we may
earn a small commission
.
Last updated on February 9, 2021
Like practicing yoga or energy healing, flower remedies can be a supportive therapy for raising one's vibration. I personally have found these little imprints from nature very helpful for attracting love, building confidence, and removing limiting beliefs—so much so that I was inspired to start my own flower remedy practice in 2004.
What are flower remedies?
Flower remedies are made by gathering blossoms at the height of bloom and floating them in a crystal bowl of spring water. After a few hours in full sunlight, the water is thought to become imprinted with the energy of that flower. The water is then bottled and preserved to be digested in small quantities every day. Not to be confused with essential oils, these remedies are scentless.
Bach Flower Remedies were created in the 1930s by Edward Bach, M.D.—a British doctor. Over the years, Bach observed that his happier patients seemed to recover faster than the ones who were hopeless or depressed, indicating that illness begins in the spirit. He then made it his life's work to focus on treatments for emotional distress.
Dr. Bach eventually created what he believed to be a complete healing system, comprised of 38 different flower essences—one for every type of human emotion.
Though scientific research on their benefits is limited, these essences are commonly used to encourage positivity and clear away any negativity.
How to use flower remedies.
I've found luck customizing my flower formulas by combining a few essences into one bottle using the following method:
Gather 3-4 flower essences that resonate with you and a 1-ounce glass dropper bottle.
Fill your bottle three-quarters of it with spring water, and add four drops of each essence. Top off your bottle with brandy or apple cider vinegar to preserve. Shake gently.
Take four drops of this mix under the tongue four times a day.
Flower remedies to start with:
Here are a few of my favorite essences to work with:
This flower is associated with moving through grief, loss, and sadness.
This flower is thought to help quell sad memories that trigger expectations of negative outcomes.
Centaury is though to help people put themselves first. It's geared to those who have trouble saying no.
Chicory can be used to support emotional security, so you can love without fear of abandonment.
Heather can help those who make choices out of fear of being alone; it can be used to start to turn loneliness into independence and find wholeness within oneself.
Pine can helpful for cultivating self-acceptance and attracting the kind of love you truly deserve.
Water Violet is thought to help open people up and make them more magnetic in relationships.