How To Use Crystals To Attract Your Soul Mate
mbg Contributor
By Emma Mildon
mbg Contributor
Emma Mildon is a millennial activist, co-host of 11:11 podcast, and best-selling author of Evolution of Goddess and The Soul Searcher's Handbook.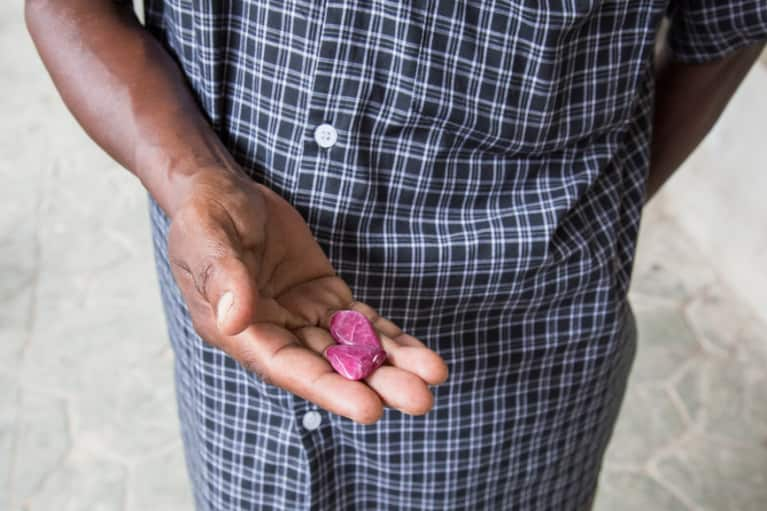 Emma Mildon is an expert voice on all things spirituality. A best-selling author who's traveled the world studying everything from auras to aromatherapy, she's got a handle on every aspect of the soul-searcher's journey. Now, she's teaming up with mindbodygreen to share her secrets.
Join Emma for an exclusive webinar on May 11, 2016, to learn how to use crystals to attract true love. Register now to snag your free spot, and in the meantime, send us the questions you'd like answered by using the hashtag #AskEmmaMildon on Facebook or Twitter.
You know how everyone has always thought that Cupid has an arrow? Well, folks, we've been wrong all along. I swear he actually throws loving crystals and gemstones at people to forge his love connections.
Jokes aside, crystals can be used to help prepare your heart, open your heart, and support your heart as it finds and falls for that special someone.
I'm a spiritual gal, and I've tried and tested dozens of high-vibe stones in my search for true love. I've used them to heal from breakup turmoil (note to self: Crystals do not make great cuddlers), and to give my heart the push it needed to forge new connections.
Here are the top true love crystals I've found—may they guide you through every stage of your search for a soul mate. You can keep them by your bedside table, hold them during healing meditations, or wear them as necklaces so they're always close to your heart.
To heal from past heartbreak: Rose Quartz
Consider the rose quartz a Band-Aid for your heart—one that can help heal old love wounds, forgive lovers, and release any lingering emotional baggage. It's a must for any gemstone junkie. Recharge your rose quartz outside during a full moon so it can help keep your love tanks full with radiant loving vibrations.
To prepare for your true love: Malachite
Need to heal and recharge your soul so you can open up to love again? Malachite is a supercharged crystal that can help get your heart chakra in check. A balancing stone, it will help you feel stable, safe, and secure in opening your heart up to all types of love.
To attract your true love: Green Jade
If you're ready to put your heart back on the dating market and continue the quest to find your significant other, then you, my friend, need some green jade. Jade attracts all things harmony in love and life. Consider this a crystal wingman to stand by you as you put your heart back out there.
To maintain deep love: Amazonite
High five, lover! You've been dating someone special and want to maintain your connection. When it comes to new relationships, communication and emotional baggage can be a real stick in the emotional mud. Amazonite to the couples therapy rescue! This crystal reinforces a safe energy that will allow you both to communicate clearly, openly, and lovingly with each other. Trust me, this crystal may well become the energy referee in your relationship.