You. We. All. Welcome To The New mindbodygreen

mbg Founder & Co-CEO
By Jason Wachob
mbg Founder & Co-CEO
Jason Wachob is the Founder and Co-CEO of mindbodygreen and the author of Wellth.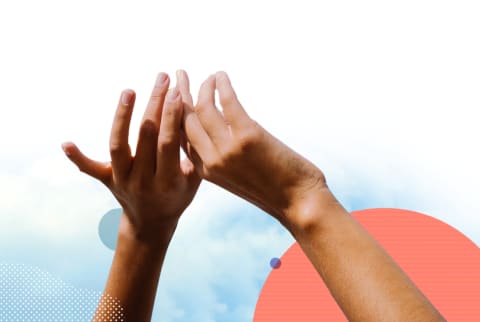 October 30, 2017
I started mbg eight years ago because wellness changed my life and I wanted it to change yours, too. We've come so far (who would ever have thought that Amazon would buy Whole Foods Market?), but we still have so far to go.
While wellness has entered the mainstream conversation, gaining more visibility than ever, the gap between those with access to wellness and those without is widening. Wellness is needed now more than ever, but so much of it can still feel exclusive to a privileged few in places like LA or NYC.
The year 2017 has been a time of incredible upheaval and economic disparity. We're living in the most divided political landscape we've ever seen. Climate change disasters like those in Puerto Rico and Houston are spanning the globe. We're witnessing heartbreaking racism and mental health breakdowns in places like Charlottesville and Las Vegas. Food deserts are not getting better. People want to get moving but don't have the money to spend on a boutique fitness class. The planet we inhabit is in crisis. People are hurting. People are angry. So are we.
Today marks the beginning of a new chapter for mindbodygreen. Our site is newly reimagined, and, along with it, our purpose has evolved.
We believe in solutions, that things CAN get better but that we have to do it together. Finding purpose, moving our bodies, eating nourishing foods, looking after our health, building communities, and healing our planet are the ingredients that will make change possible. And access to these things for everyone is critical.
Now more than ever we feel it's incumbent upon all of us in the mbg community to expand the wellness conversation. To channel that anger and instead of living with rage, shine a light.
It's not about I. Me. My. It's about You. We. All.
The foundation of wellness is the self. YOU need to take care of your mind, eat nourishing food, cultivate your spirit, and move your body. By centering and strengthening, you can show up to create positive change in the world.
But WE are all in this together, and being truly well involves your family, your neighbors, and your community. We grow our own spirit by nurturing the spirit of others.
And what might be most critical for all of us, especially now, is to care for the planet we ALL inhabit, help others get access to wellness, connect to purpose, and recognize we are all spiritually connected.
Ultimate wellness strives for wholeness beyond the self. We are committed to this mission, and we need your help. All great movements stem from great communities, and we need you, the mbg family, to join us.
We're going to be shining a light on all of these issues on mbg daily. Take inspiration from everything you read, watch, and listen, and put it to work in your own life and your communities, and put it to work to help our planet.
The time is now—rise with us. You. We. All.