One Of 2021's Major Cosmic Events Comes Monday: Astrologers Break It Down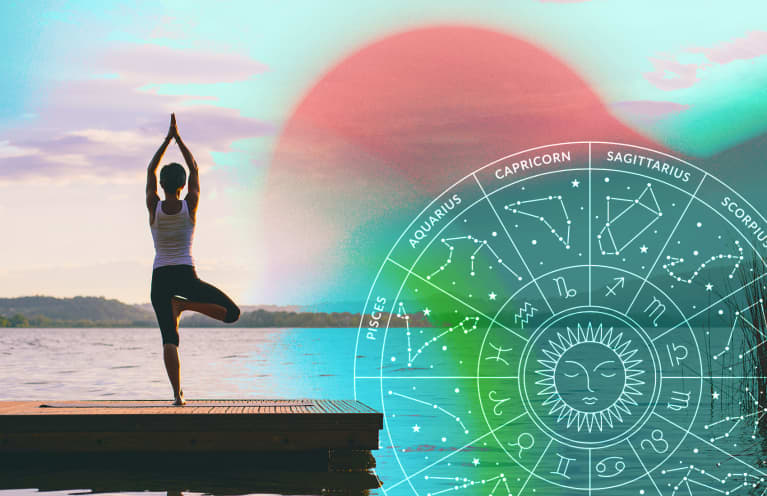 Stabilize or revolutionize? Well, how about both? This week will tempt us to spread our wings and make nesting a priority at the same time. Here's your horoscope from the AstroTwins:
This Monday, June 14, features one of the major cosmic events of 2021, the second in a trio of Saturn-Uranus squares.
Old-guard Saturn is parked in free-thinking Aquarius until March 7, 2023. Even though the stern planet is the Water Bearer's ancient ruler, their energies are an awkward fit. Shock jock Uranus (which is Aquarius' modern ruler) is posted up in traditional Taurus until April 2025.
The rebellious planet feels constrained in the Bull's pen. In fact, Uranus is in "fall," in Taurus, one of its least powerful positions. So it crashes into a complicated square (90-degree angle) with stern Saturn this Monday; there could be a major battle for supremacy. Should we stick to the tried-and-true methodology, moving ahead at a snail's pace? Or is it time to rip up the playbook and create a brand-new blueprint?
Veering to either extreme is not advisable during a tense transit like this...but oh, how people will jockey to have things go their way. Unfortunately, this energy won't pass quickly. Saturn first squared Uranus on February 17, and the sequence repeats for a final time on December 24, disrupting the peace and sowing the seeds of chaos. In these moments, it's important to remember that the only thing constant is change!
Another outer planet joins the retrograde brigade this Sunday, hitting the brakes on some of our biggest plans.
Until October 18, abundant Jupiter slows the flow as it backs up through watery Pisces until July 28, then moonwalks through airy Aquarius for the remainder of its annual, four-month retreat. The red-spotted giant is spending all of 2021 pivoting between these spiritual and idealistic zodiac signs, inviting us to imagine what life could be "if only...." It's no surprise that UFO sightings (Aquarius) are hot topics in the news this year, with many reports of them tailing naval crafts (Pisces).
Living through a global pandemic has already forced our minds to accept the idea of invisible forces operating around us. So what else is out there in the vast unknown? What parts of our subconscious minds remain untapped? With philosophical Jupiter in timeout, we probably won't get clear answers. But an introspective journey may hold more promise than any exploratory missions "out there."
Gift yourself time to process discoveries and, while Jupiter is in Pisces until July 28, to retreat into a quiet space where you can listen to your own intuition. Create a spiritual practice or deepen your involvement in yoga, meditation, and other mindfulness practices. Whatever you do, Jupiter's retrograde through Pisces and Aquarius brings constant reminders that we are all connected. Since small actions have the power to set off a butterfly effect, slow down a little and choose actions with greater consciousness.
Late Sunday, June 20 (11:32 p.m. EDT), the summer solstice begins as the Sun floats into Cancer for four weeks.
For the past month, Gemini's solar flares have given us all astrological scatterbrains. Focusing deeply on anyone' much less remembering what events we promised we'd show up at, has been challenging, to say the least. But now, the friends-and-family reunions begin. With Cancerian warmth nurturing our souls, we'll crave nothing more than cozy nights in with the people we adore. And sure, some treks to the family beach house or a seaside Airbnb, as well—especially if there's a kitchen for whipping up home-cooked meals!
Nesting instincts are at their strongest point of the year when domestic Cancer rules the skies. Make sure your home is a haven and that your workspace feels like enough of a sacred oasis for productivity to flow. Add pillows, plants, and pictures of your favorite people to personalize every space.
With Sunday being the longest, lightest day of the year in the Northern Hemisphere, this is a powerful moment of personal illumination. Tender emotions that have been buried beneath our shells are ready to be examined—with journals, supportive friends, a therapist, and a box of tissues. Creative bursts could give birth to transcendent works of art. Plant yourself somewhere that inspires you and be a vessel for the muse.