What Your Bedroom Is Missing, According To Your Sign
Our editors have independently chosen the products listed on this page. If you purchase something mentioned in this article, we may
earn a small commission
.
There's never a bad time for a bedroom refresh. Of all the rooms in a home, the bedroom might just be the most important to our health (yes, kitchen, I said it). It's the first one we see in the morning and the last one we take in before bed, and it sets the scene for our slumber. And if said refresh is informed by the zodiac? It's 2018, so we say all the better.
We reached out to mbg's resident astro experts, The AstroTwins, to figure out the easy, affordable bedroom items every sign is subconsciously craving.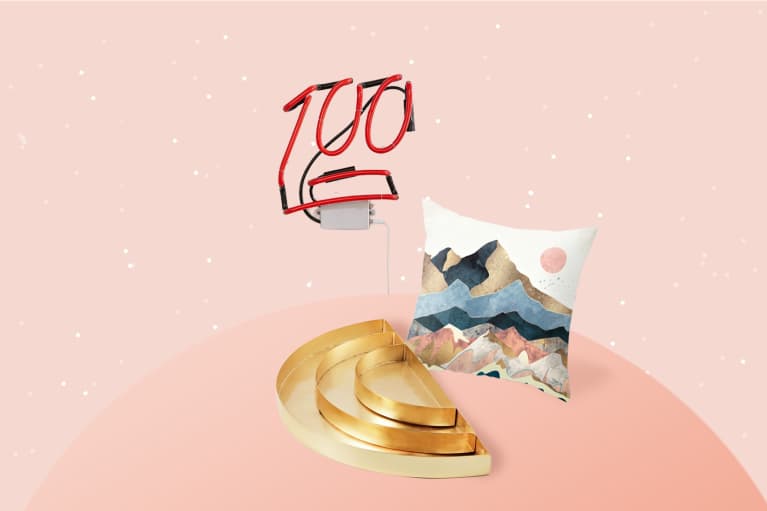 Fire signs tend to be naturally wired and have a hard time relaxing, so the bedroom should serve as a much-needed respite. It should also serve as inspiration since as soon as fire signs start to calm down, they tend to get a lot of ideas.
Aries: Place this neon red sign next to your bed so you can jot down those bursts of inspiration before snoozing. And prepare to feel (insert 100 emoji here).
Leo: You're the most regal sign of them all! Use this gold tray for leisurely eating breakfast in bed like a damn queen.
Sagittarius: Cozy pillows will encourage you to settle in for the night, and these ones with a soothing landscape print will appeal to the traveler in you.
No surprise here: These signs gravitate toward natural, breathable fabrics that feel light and airy. Air signs are also the great communicators of the zodiac, so a bedroom that sets the stage for conversation is a must.
Libra: You're all about aesthetics, grace, and balance. These candles fit the bill.
Gemini: Curious to no end, your interests are always changing. Reserve a shelf in your room to display books that speak to your current obsession and bookend them with these funky (twin!) pineapples.
Aquarius: You have a fun and eclectic style and thrive on surprising people with the unexpected. This prism suncatcher is just the thing to keep guests wondering how you achieved that amazing speckled light in your room.
Earth signs will typically want to carry some of their grounded energy into the bedroom with sophisticated pieces made from high-quality natural materials. Less is more!
Taurus: Your bed is everything to you, Taurus, since you love feeling protected and cared for. If you haven't upgraded to comfy organic sheets yet, now is the time.
Virgo: Creating an altar in your bedroom will help you find a sacred pause every day and escape some of those nagging thoughts. Don't forget to top it off with a grounding crystal.
Capricorn: You're a traditionalist at heart, but it's important to work a little bit of life and personality into your space now and again too! Houseplants in pretty pots to the rescue.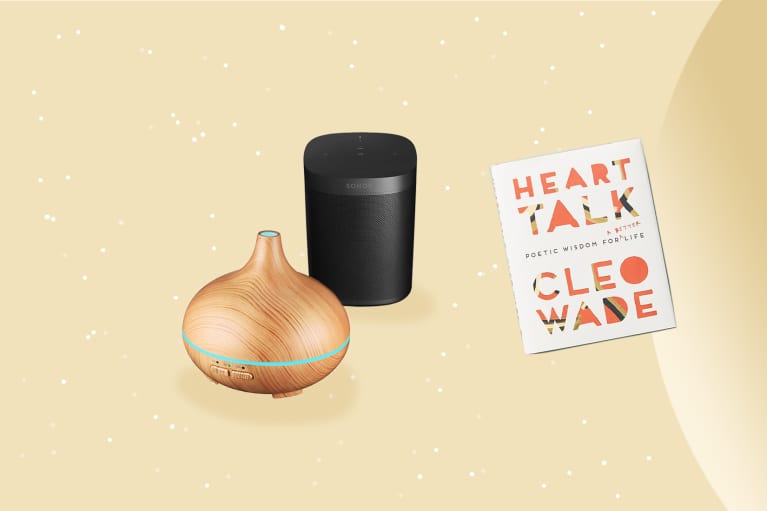 As the AstroTwins put it, water signs need the bedroom to be an "emotional charging station"—a comfortable, peaceful, and spiritual escape where you can feel all those feelings and recharge after a long day out in the world.
Cancer: You're the nurturer of the zodiac, but don't forget that you need to be nurtured every now and again too. Keeping this beautiful book of poetry and positive affirmations on your nightstand will help.
Scorpio: Scorpios are thought to have super powerful intuition. Tend to yours by meditating with a beautiful scent diffusing in the background.
Pisces: Music fuels everything you do, so it might be worth it to treat yourself to a sound system that will lull you into sweet dreams.
Next up: We've got the perfect houseplant for your zodiac sign.