These 8 Audiobooks Are Basically Portable Therapists

By Emma Mildon
mbg Contributor
Emma Mildon is a millennial activist, co-host of 11:11 podcast, and best-selling author of Evolution of Goddess and The Soul Searcher's Handbook.
Does the hurry and hustle of everyday life have you craving a moment to come back to yourself? These self-esteem boosting audiobooks are here for you. They make it easy to gain confidence while in transit, working at your desk, pounding the pavement, or winding down for bed. Get ready to tune out stress, tune into care, and take your self-love game up a few notches:
I'm Judging You: The Do-Better Manual by Luvvie Ajayi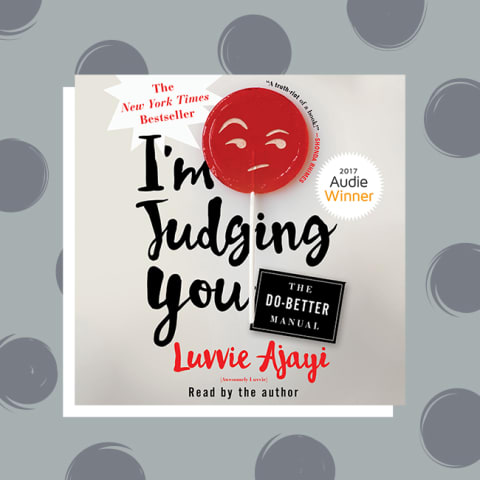 In the midst of a culture defined by social media, selfies, and a "me, me, me" mentality, it's no surprise some of us have forgotten the art of "right." This hilarious and on-point audiobook gets real about how to find more real connections in the digital age, and its tips are even more resonant when said aloud. In my opinion, every new social media account should come with this manual.
Braving the Wilderness: The Quest for True Belonging and the Courage to Stand Alone by Brené Brown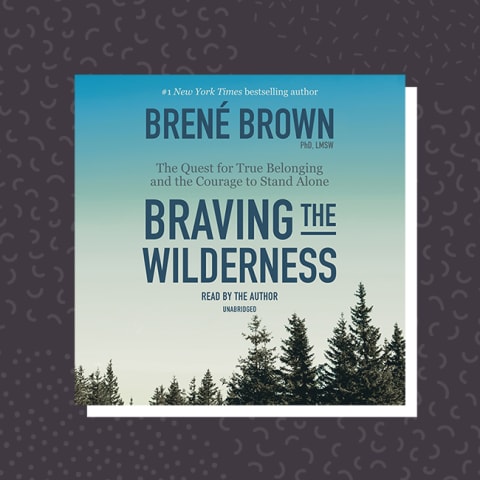 Photo by Penguin Random House
Walking into our "inner wilderness" takes bravery. And the formidable Brené Brown tells you exactly how to do so with this author-narrated audiobook. By guiding readers to face the experiences that have contributed to who they are and what they believe, Brown paves the way to finding your truest, most authentic self.
Bedtime Stories for Grown-Ups by Ben Holden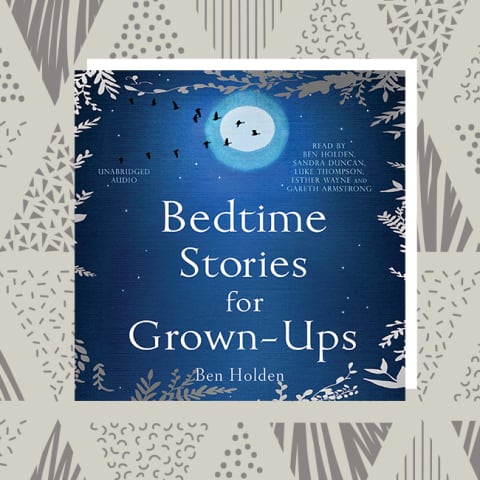 Photo by Simon & Schuster
Let's be real: After a long, challenging day, a little lullaby can do a world of good. Thankfully, the ritual of listening to a bedtime story isn't just for children. So, snuggle under the covers and have someone read you to sleep with these entertaining poems, short stories, adventures, and myths.
What I Know for Sure by Oprah Winfrey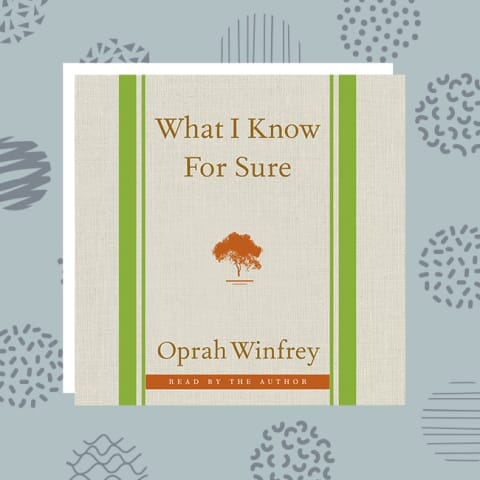 From a column in O magazine to a handy pocket-book-turned-audiobook, this one is jam-packed with insights and inspiration. Listen as Oprah shares, well, what she knows for sure in a way that's digestible and profoundly moving. Her words helped me plug into my joy, resilience, connection, gratitude, possibility, awe, clarity, and power when I needed them. Clarity on the go? Yes, please.
Option B: Facing Adversity, Building Resilience, and Finding Joy by Adam Grant and Sheryl Sandberg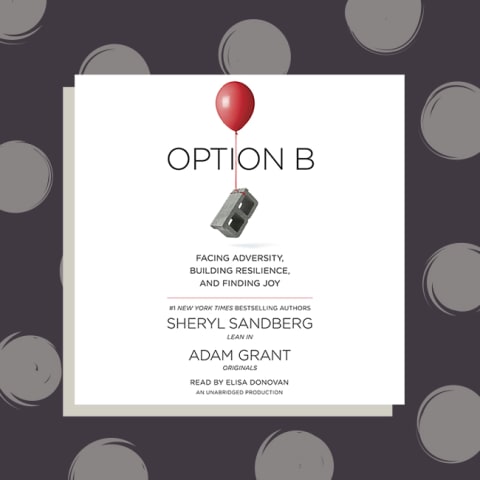 Photo by Penguin Random House
This is the essential audiobook for anyone going through a dark time and looking to emerge stronger on the other side. Sometimes joy is something that needs finding, but with a little resilience and the perseverance of human spirit, you can always track it down. Joy comes to those who make the most of Option B.
Present Over Perfect: Leaving Behind Frantic for a Simpler, More Soulful Way of Living by Shauna Niequist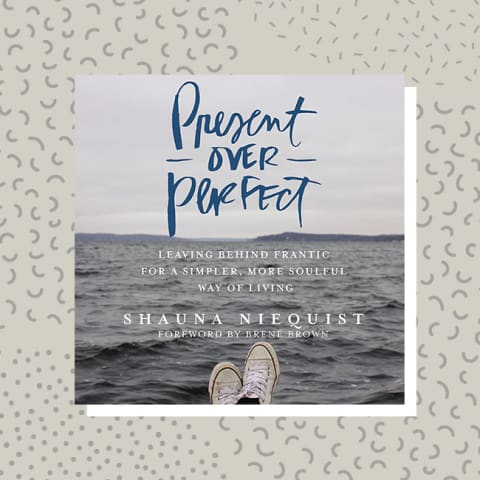 Photo by HarperCollins Christian
Craving less business and more richness in your day? Listen to Niequist explain how to create connection in even the messiest of schedules and work to create a life that's less frantic and more freeing. Putting present over perfect will help you reframe your imperfections and step into a new space of flow.
Do Over: Rescue Monday, Reinvent Your Work, and Never Get Stuck by John Acuff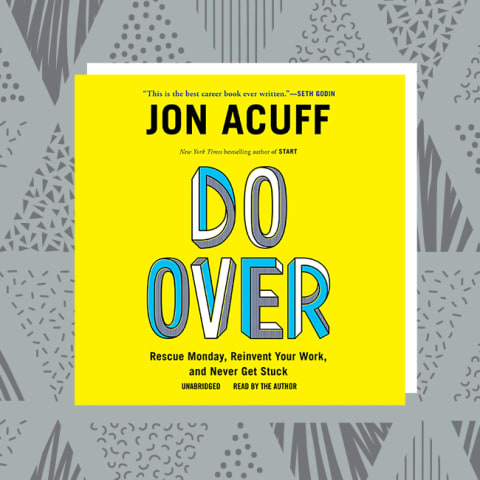 Photo by Blackstone Audio
If you dread Monday, have fallen out of love with your job, and just generally feel stuck in life, it's time for Do Over. With hints of humor and lashings of honesty, this audiobook will make you revaluate your purpose and passions.
Why Buddhism Is True: The Science and Philosophy of Enlightenment by Robert Wright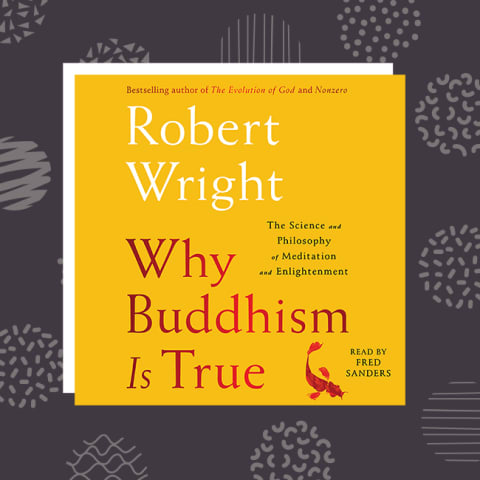 Photo by Simon & Schuster
Listen as one of America's greatest minds gives you the key to beating anxiety, greed, and anger: Buddhism. Neuroscience meets New Age for the next generation of enlightenment seekers; this audiobook breaks down the illusion of business and stress by making space for quiet and stillness. Radically true, simple, and transformational.

Emma Mildon
Emma Mildon is a millennial activist and best-selling author, aiming to provide fun spiritual wisdom to her generation. She has sought out medicine men, healers, physicists, authors, and artists to explore spirituality, channeling, and healing and has also practiced meditation, yoga, and life coaching. Her writing has been published by the Huffington Post, and she hosts 11:11, spirituality and thought podcast with supermodel and actress Rachel Hunter. She is the author of Evolution of Goddess and The Soul Searcher's Handbook.