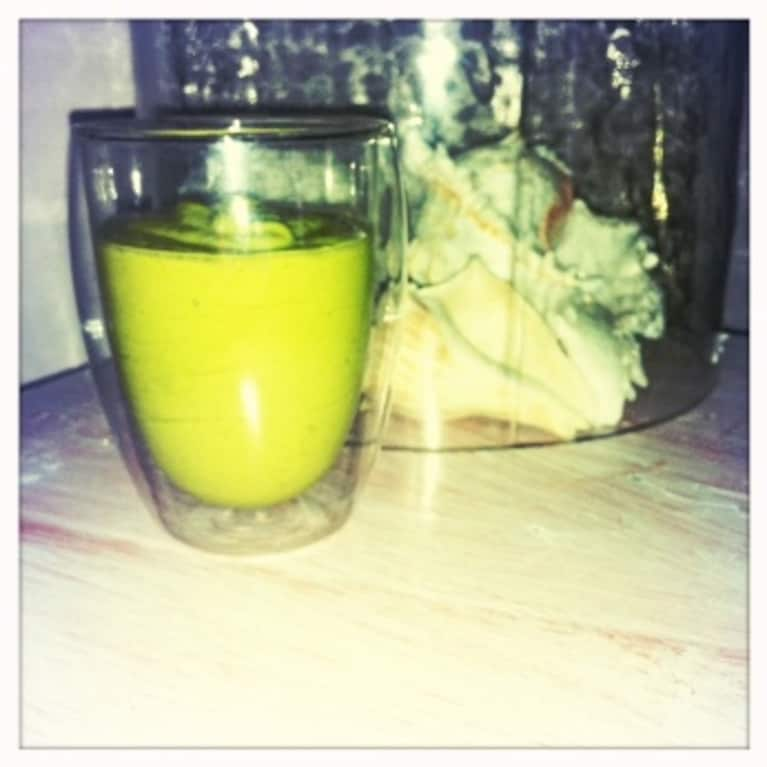 I just returned from a 2 week jaunt in Europe teaching workshops non-stop. While the experience was amazing, my stomach is still aching from all the fromage and vin so I knew it was time to get back to some good, clean living. This is my current daily smoothie that gives me the proper kick-in-the-pants to get outside, run my dog, do my yoga and feel normal again.
*you can use any powdered greens that you like, but I find the Uber Greens to be the best. . .they are slightly minted and sweet. Delicious!
1 ½ cup raw spinach
3 strawberries
½ cup blueberries
½ grapefruit, peeled
1 T flaxseed oil
2 t raw cacoa nibs
1 scoop Uber Greens
¼ cup water
Place all ingredients into a strong blender until well mixed.