A Dreamy, Creamy Green Smoothie To Start Your Weekend Right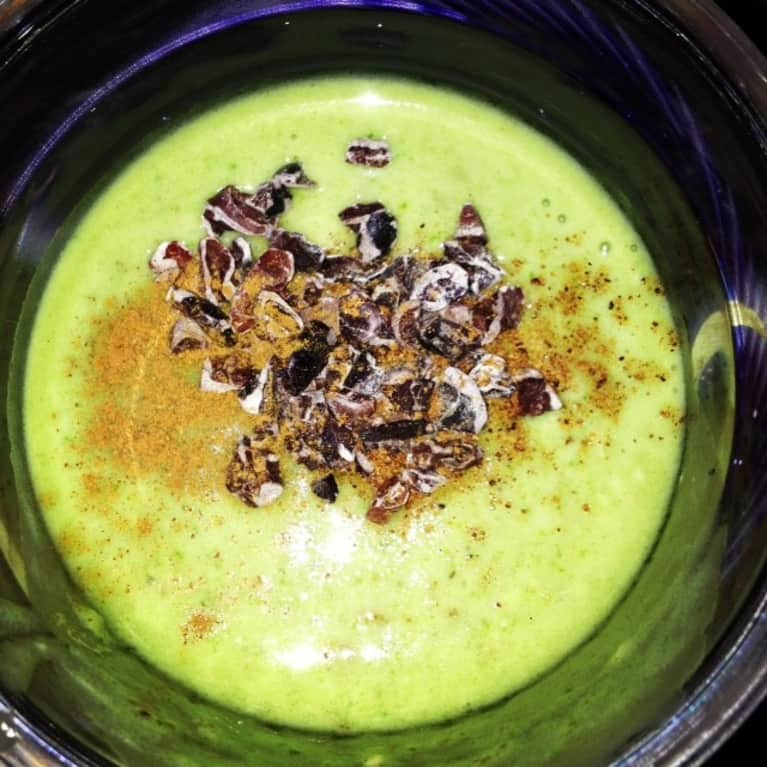 Recently, I've been toying with different ways to develop the "mean green" smoothie. I enjoy a creamy consistency, instead of that crunchy texture that often has me saying mid-slurp, "Oh, hello spinach piece, blech!" I believe this morning I made a killer SMOOTHie!
Packed with the green power of spinach for vitamin richness and banana sweetness — to cure my need for sugar in the morning — this smoothie has done the trick!
Try it for yourself, and let me know what you think in the comments below!
Ingredients:
1 frozen banana
1 cup spinach
2 medjool dates (soft or soaked for 30 minutes)
Pinch shredded coconut
1 cup coconut milk
Directions:
Blend all ingredients in a high powered blender.
Top with cacao nibs, cinnamon, and nutmeg for added zest!