Close Banner
Advertisement
This ad is displayed using third party content and we do not control its accessibility features.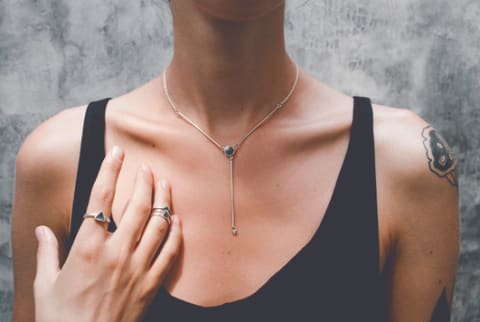 What if there was a way you could supercharge your wellness arsenal and prevent physical and emotional issues before they take hold?
Although Reiki has been around for almost a century, we've only recently seen this modality of alternative medicine garner mainstream attention thanks to a handful of celebrities and key influencers touting its benefits.
The idea is simple: Reiki helps move energy that is blocked or stagnant, similar to when there's a kink in a hose and the water doesn't flow freely. If our energy isn't circulating as it should, our bodies can't operate at their best.
Reiki is often represented as a tool for stress relief and relaxation, but you should consider adding it to your preventive health care practice too. When administered by an experienced practitioner, the practice can impart remarkable breakthroughs and insights, shifting you in ways you never thought possible—far beyond decreasing stress. Read on to discover some of the most unexpected areas in which Reiki can boost your wellness practice.
1. Reiki can help you fine-tune your diet.
Keeping up with the latest nutrition do's and don'ts can feel overwhelming; some experts avoid grains like the plague while others praise their benefits. Reiki can help you sift through all of that noise and get to the root of what works—and what doesn't—for your specific body. As a Reiki master, I've seen clients who have spent years eating a certain kind of food, but as soon as I tapped into their energy system, I could tell right away that it was irritating their digestive tract. If there is a particular food you're on the fence about, bring it up with your Reiki practitioner and see what he or she picks up on. The information you receive can help guide a more targeted conversation with your physician or nutritionist if necessary.
A Reiki practitioner can shed light on how past events directly affect your current experience.
2. Reiki helps release emotional trauma from the past.
Taking stress reduction several steps further, Reiki helps your body release emotional baggage that may be stored in various parts of the body or energy centers. Time and time again, I've focused on a client's energy center related to family and childhood and picked up on actual scenes from an event they experienced as a kid. The memory that surfaces is almost always related to a major issue the client is trying to tackle but can't completely overcome. A Reiki practitioner can shed light on how past events directly affect your current experience and can help you release that negative energy.
3. Reiki will guide you to what needs to be addressed.
Our bodies have truly incredible self-healing capabilities. When a mechanism in our body isn't functioning properly, we experience symptoms that let us know something is off. The problem is, we move with such momentum that it's easy to miss out on these cues. How many times have you gotten a headache and mindlessly popped a pain reliever so you could keep going about your day? When you work with a Reiki practitioner, he or she will intuitively bring forth what your body needs the most and help you prioritize your healing.
4. With consistent Reiki, you will learn to interpret subtle signs your body sends you.
The best Reiki practitioners are super keyed-in to their intuition, so the information they share with you is clear, understandable, and—most importantly—accurate. The more often you receive Reiki, the better acquainted you will become with your body, especially as you work in tandem with your practitioner to point out interesting things that arise in between sessions. Soon, you'll start to learn the language your body uses to communicate with you, and in turn, you'll strengthen your own intuition.

Sarah Farris
Reiki Master
Sarah Farris is a Reiki Master Teacher and Certified Holistic Life Coach based in Seattle, WA. Using her skills as an energy intuitive, she offers energy readings and distance Reiki to clients all over the world through her business, Vibe Elevated.