This Is The Best Week To Hygge Your Home, According To Astrology
mbg Contributors
By The AstroTwins
mbg Contributors
Ophira and Tali Edut, known as the AstroTwins, are professional astrologers based out of New York and Seattle. Their work has been featured in The New York Times, Elle Magazine, Vogue and Good Morning America and they are the authors AstroStyle, Love Zodiac, Shoestrology, and Momstrology.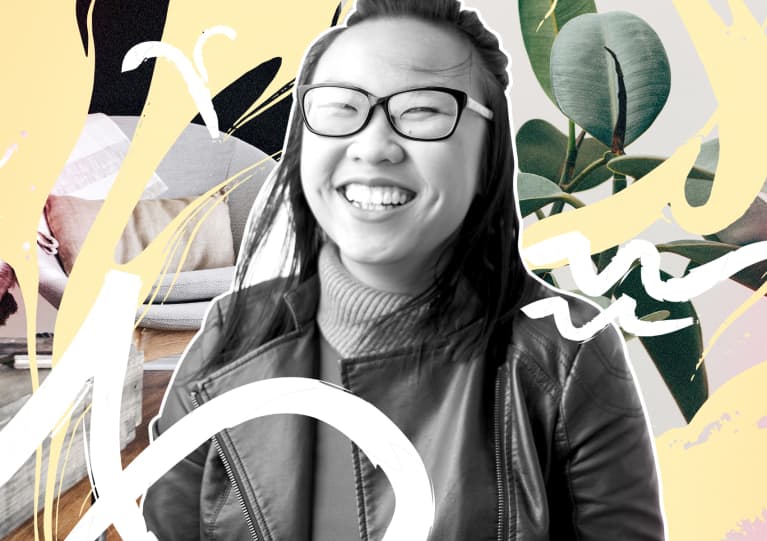 This week's horoscope from the AstroTwins is in: And it wants you to lean into those autumnal vibes.
On Monday, you might want to keep things closer to the vest than normal.
What should you hide, and what should you reveal? The answer to that question could be rather befuddling this Monday, October 14, as the live-out-loud Libra Sun gets into a tangled angle with furtive Pluto in "keeping up appearances" Capricorn. Even if bragging rights have been earned, keep trade secrets on the down-low early this week. Unless trust has been established, it will be hard to read the room. Competitors may be lurking—or jealous haters who can't stand to see anyone else shine. Protect those dreams like the priceless gems they are by "shielding your field" and being discerning about the company you keep. And remember: We ALL have a shadow side. Should yours peek out near Monday, don't judge yourself. But do take some action to mitigate this. Maybe you're needing more alone time to tune in to your thoughts or some legit reassurance that the people you count on have your back. Try to remember that people aren't mind-readers. Instead of dropping hints—or even assuming that your actions are "obvious"—clearly state your intentions, leaving nothing up to chance.
Don't rush to judgment on Tuesday, when mental Mercury gets lost in Neptune's fog.
Once again, things are not quite as they appear on the surface, and you'll have to read between the lines in order to glean understanding. (And even then, things will still be elusive.) You could spend this Tuesday playing detective only to wind up lost in a hall of mirrors. A better idea? Surrender to the moment and see if you can accept the situation as it is right now, even if you don't love it. Because Mercury and Neptune are in a flowing trine (120-degree angle), miraculous situations can emerge if you stop looking with your eyes and hand the wheel to your sixth sense.
Tuck in for a cozy weekend as the moon nestles into domestic Cancer.
If you haven't embraced the hygge season vibes yet, this weekend is the time to organize your selection of teas, pick a thick novel to read (and maybe start a book club), and set up the living room for game nights and movie nights. Intimate connections are favored by the zodiac's Crab. Whether you're staying in or painting the town cranberry red, stick to a guest list of close friends and family. Get consumed by a weekend nest-feathering project. Friends might come help you paint if you bribe them with dinner. (Just put it in the InstaPot and make life easy on yourself.) House hunters, set up those Zillow alerts because a lucky listing could pop up while you're out having brunch.