How Kristen Bell Knew She Was Ready To Marry To Dax Shepard
mbg Spirituality & Relationships Writer
By Sarah Regan
mbg Spirituality & Relationships Writer
Sarah Regan is a Spirituality & Relationships Writer, and a registered yoga instructor. She received her bachelor's in broadcasting and mass communication from SUNY Oswego, and lives in Buffalo, New York.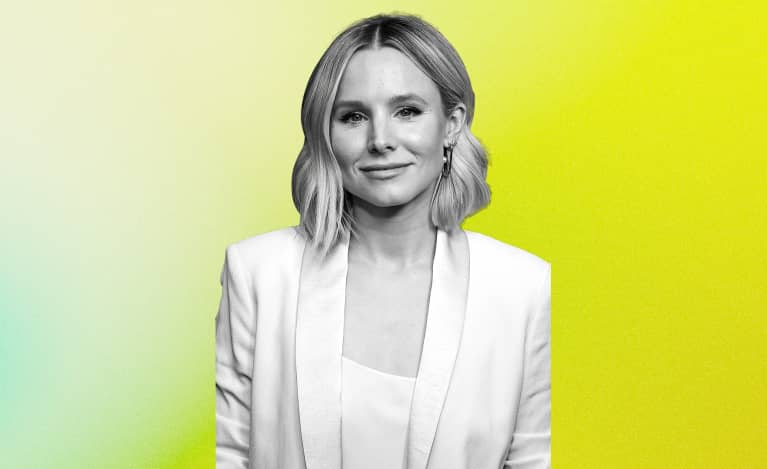 February 25, 2020 — 13:18 PM
Do you believe in "the one"? You know—your soul mate. It could be all the Hollywood rom-coms and love songs, or maybe it's our evolutionary drive to reproduce, but one thing is certain: The idea of the "soul mate" is a pervasive factor in a lot of people's love lives.
But actress Kristen Bell has her own take on the topic, which she shared recently in an interview with The Build NYC. And apparently, her marriage to Dax Shepard isn't the stuff of "soul mates"—but not for the reason you might expect.
Why she doesn't believe in soul mates.
When the topic turned to soul mates, interviewer Brittany Jones-Cooper asked about Kristen's marriage to fellow actor Dax Shepard, to which she replied, "I don't know if I think soul mates exist [...] I think it's who you choose to make it work with," and further, "If I had met my husband five years earlier, no way, guys. No way. We'd be a tabloid headline!"
And that's because, to Kristen, it's not so much about "the one," as it is about knowing what you're looking for and being ready to commit.
"I don't think you could ever find your soul mate if you weren't ready. We met each other at a time that we were both evolving into a place where it was like, 'OK, what are the outcomes I want in my life? I want to have a stable family. I want to have kindness when I put my head on my pillow. I want someone who's gonna be there for me.'"
Instead, relationships are about continuously showing up.
Once you've reached a place where you know what you want to receive, Kristen adds that you've got to be willing to give, too: "Oh, I guess I've gotta show up. Oh, I guess that's reciprocated!" she jokes after listing the qualities she'd looked for in a partner.
And not only that, but "you have to go through your own personal evolution to get there," she adds. "So, I don't necessarily buy—and with the relationship I have with my husband I'm hesitant to say, 'you just need to find your perfect match!' You need to be ready to earn your perfect match."
We can absolutely get down with that sentiment; all relationships require maintenance, effort, and lots of communication—and marriage is no exception. Look out for these four qualities of a conscious relationship as a sign you're on the right track.