The Personality Type That Struggles With Finding Healthy Relationships (And What To Do About It)

By Andi Forness
mbg Contributor
Andi Forness is an online dating coach and active member of the Jungian Coaching Association and the Society of Women Entrepreneurs.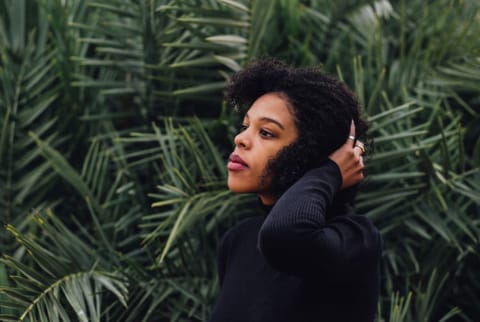 March 7, 2019
When Alicia first met her now-husband of 13 years, she was not into him at all. They worked together at a restaurant after high school, and she decided quickly that he was a jerk because he wouldn't look at her during their shift.
Maria hates looking at online profiles and finds herself swiping left more than right. There will be one picture in the series that will make her decide that guy is not for her.
Advertisement
This ad is displayed using third party content and we do not control its accessibility features.
Brenda keeps finding herself in a series of three-month relationships. Even though she really likes them in the beginning, there is always something that she discovers that doesn't end up working for her.
Can you guess what these three women have in common that are making unconscious choices in their love story?
All these women have a "J" in their personality type.
Why J personalities struggle with relationships.
If you're not familiar, the Myers-Briggs Type Indicator is a popular personality test that categorizes people into one of 16 different personality types, designated with a four-letter code that describes where they fall on four different psychological spectra: extroversion vs. introversion, sensing vs. intuition, thinking vs. feeling, and judging vs. perceiving.
A person's position on that fourth dichotomy—judging (J) vs. perceiving (P)—can have a significant impact on a person's love life in particular. A person with a judging personality (which isn't to be confused with being judgmental) is someone who likes a structured and predictable life, whereas someone with a perceiving personality is more adaptable and finds themselves choosing a life that is more flexible.
People with a J in their personality usually go for:
Things that are decided
Lists and tasks
Order, structure, and systems
Things that are straightforward, black-and-white, clear
Advertisement
This ad is displayed using third party content and we do not control its accessibility features.
Meanwhile, P personality types:
Prefer things that are open-ended
Are able to adapt to what comes at them
Go on their gut
Like things in the gray area
"This preference may also be thought of as your orientation to the outer world," the Myers & Briggs Foundation website explains. "Some people interact with the outside world when they are taking in information. … Other people do their interacting when they are making decisions." They go on: "When it comes to dealing with the outer world, people who tend to focus on making decisions have a preference for Judging because they tend to like things decided. People who tend to focus on taking in information prefer Perceiving because they stay open to a final decision in order to get more information."
If you're a J having trouble finding a relationship that sticks, you need to consider how this structured side of you is creating limitations and not a lot of choices. J personality types find themselves making yes and no decisions in dating very quickly. On dating apps, that can look like finding a picture of the guy in bad jeans in the fourth photo and swiping left because "he is not your type."
J types may also find themselves making it to the date, and after less than 10 minutes deciding there is no attraction and completely turning off their vibe and charm. Or this pattern of fast decisions can go the opposite way, where J types are 100 percent convinced they found The One, only to be ghosted a few weeks later or, worse, spend months with a guy that isn't really a good fit.
eHarmony.com
Find your match today with eHarmony. Free to join.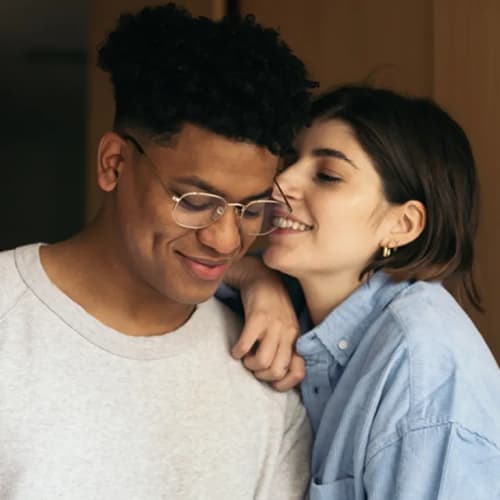 How to overcome your J.
If you're someone who identifies with the more judging personality type described above and you're struggling to find a significant other despite wanting one, here are two solutions for you based on your natural tendency to prefer certainty that will help you have more choices, more fun, and more connection with your future partner.
Try saying "maybe."
Js naturally tend to make yes or no decisions very quickly, but the good news is that they can learn from the Ps and resist the need to make a quick decision all the time, at least when it comes to getting to know a potential mate. For example, my friend Alicia mentioned above later realized she was wrong to make the assumption that her now-husband was a jerk. He's actually the nicest guy in the world; he was just shy, and her snap decision could have been the end of a great love story.
Make a quick decision on your coffee order instead, and be more curious about the person in front of you. Humans are complex and layered, and you certainly can't be seeing the whole of a person in photos nor on a first date. Take a teaspoon of keeping things open-ended and learn to let yourself be surprised.
Advertisement
This ad is displayed using third party content and we do not control its accessibility features.
Be direct with your potential partners.
As a dating and relationship coach, the No. 1 complaint I get from my clients is that they are tired of being the only one planning. This issue causes couples to break up and also potential relationships to not even get off the dating app. When I find out they're a J personality type, it totally makes sense because Js like to have things decided and hate leaving things open. The Js are tired and become resentful being the one who always reaches out first, makes plans, and organizes the whole date night.
The reality is J personality types are usually attracted unconsciously to P personality types because nature is always seeking balance. When you find yourself in this position, you have a choice. Choice one is to make sure you are picking another J to be in a relationship with. You can ask them directly if they are the kind of person that likes to make plans or wing it (Js usually appreciate and love the question!). Choice two is to understand in advance that Ps do not like decisions, lists, and structured plans like you do. If you choose to enter a relationship with a P personality type, it will be in your best interest to address this potential issue with clear and direct communication between the two of you before it starts to chip away at the good parts that you have together.
Staying mindful.
Relationships are work, regardless of what personality traits you possess. However, the deeper you understand yourself, your strengths, and your limitations (and those of your partners), the greater chance you have for a fulfilling love life.
Advertisement
This ad is displayed using third party content and we do not control its accessibility features.