How To Fall In Love Again: A Brief Guide

By Amalia Andrade
mbg Contributor
Amalia Andrade is a Colombian writer and illustrator. She has authored three books and has been featured in Vanity Fair.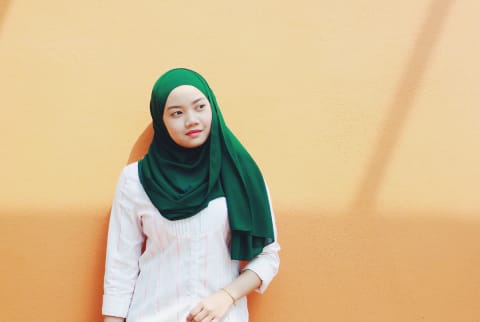 Image by Mohammed Lutfi / Twenty20
January 9, 2019
January is often the month of breakups. After the holiday glow dims down and the new year sets in, lawyers tend to see a spike in couples
reaching out about divorce
, and Facebook statuses
start changing
to signal freshly severed ties. If you're going through a painful split right now, drop what you're doing and pick up a copy of Colombian best-selling writer and illustrator Amalia Andrade's delightful heartbreak guide
You Always Change the Love of Your Life (for Another Love or Another Life)
, which is now available in English from Penguin Books. Andrade's charming, earnest writing style and relatable descriptions of her own relationship grieving process are uniquely comforting and somehow joyous. The book also includes hilarious guided exercises, comfort food recipes, playlists for crying, goofy illustrations, and more. Here's one of our favorite excerpts.
As the great existential philosopher Cher once postulated, "Do you believe in life after love?" In my own personal experience, after my breakup, the answer was a resounding no. Everything I had ever believed about love had just been demolished. My struggles had been in vain. My disillusionment was just too complete. Not only was it hard to reinvent myself and rebuild my life, but I had also become a complete and total cynic. "Love doesn't exist" was my life's motto for quite some time. I would devote myself to renouncing love forever and finding unconditional love in a Bernese mountain dog puppy I would name Cindy after Cindy Crawford. Cindy was never going to betray me, she would be happy to see me every single day of her life, she wouldn't complain if I didn't wash the dishes, she wouldn't leave me for my ex's ex, and she wouldn't say things like, "It's been a while since you posted a picture of me on Instagram...must mean that you don't love me anymore."
But life has its ways, and a Bernese mountain dog wouldn't fit in my house anyway. So, still carrying a world of fear on my shoulders, I came to realize that what I was looking for wasn't Cindy but a new—and healthier—love.
Illustration by Amalia Andrade / Contributor
Here's a list of important prerequisites for when it comes to finding love after heartbreak:
Unless you are Taylor Swift, try to dedicate at least a little bit of time to yourself. A broken heart isn't like Zika in the sense that you don't have to sit in quarantine before getting back out there; but at the same time, remember that time cures everything, heals everything, and is capable of (almost) anything.
Make sure that your past is where it belongs. And wherever that is, remember you are no longer there yourself (unless you are, in which case, go back and read my entire book from the beginning).
Love doesn't just appear like Beetlejuice (although it should). If you really want to find someone, you have to work at it. In other words, be ready to go out a lot, meet new people, suffer through a few bad dates, learn to flirt on Tinder (never LinkedIn), and everything else that might seem a bit hellish but will one day prove to be worth it.
Not being an expert, I can't really think of anything else to add, but if you can, please feel free to add it to this list.
The travel theory
Emotional availability should function like a trip in every sense of the word. You need to open yourself up to new experiences, get out of your comfort zone, be willing to try anything (or almost anything), leave your fears behind, and above all else, just let yourself be free.
I don't know who it was who said "love isn't a destination, it's a journey" (it was probably Aerosmith or astrologer Susan Miller, or maybe I just made it up myself), but anyway, if you're ready to get back in the love game, using one of these three strategies is a good way to start:
1. Visiting new places
In the words of Terry Pratchett, "Why do you go away? So that you can come back. So that you can see the place you came from with new eyes and extra colors. And the people there see you differently, too. Coming back to where you started is not the same as never leaving."
There's nothing more therapeutic than a trip, whether it's to Bali or your best friend's house. Traveling helps you get back to yourself, reconnect with what's important, and remember the little things that make you happy. It's also good for meeting new people, because who knows, you might just end up meeting the love of your life at a concert or something.
2. Visiting new people
This is the part where I say there's no truth to the expression "the best way to get over someone is to get under someone else." Some lovers are right, and some lovers are wrong. You should look at meeting new people as a trip in and of itself: one that could end badly, one that could be short and sweet, or—if the planets align, and if Jesus, Mary, and Beyoncé bless it—one that could be transcendent.
Exploring new bodies is fine as long as it's not an excuse for not dealing with the pain and not a form of escapism.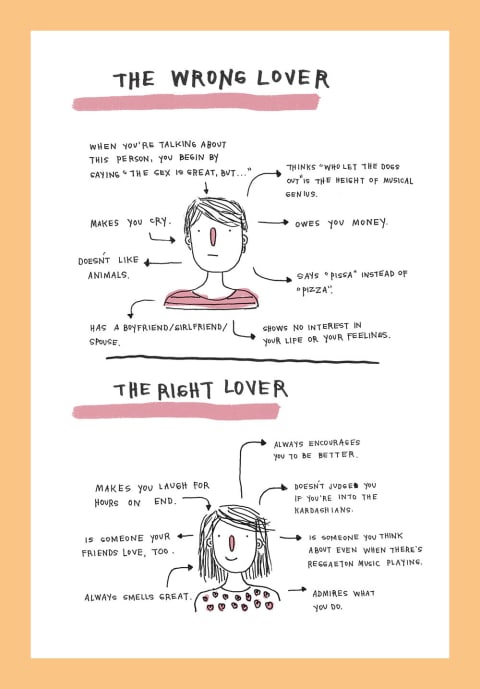 Illustration by Amalia Andrade / Contributor
3. Visiting yourself
Actually, this is a trip that shouldn't have to happen. Visiting yourself means trying not to betray yourself and connecting with what it is that makes you you.*
Do something you love.
Take yourself on a date or whatever.
Meditate.
Keep a diary.
*God, please forgive me if that sentence sounds like something Dale Carnegie would have written.
The ice cream theory
It's easy to meet someone new (when everything is going suspiciously well) and feel overwhelmed by paranoid concerns, such as:
What if this ends?
Could I be doing this right?
It's barely just the beginning, and I'm already worried about how it's going to end.
What if the same thing happens all over again?
Is this normal? What is normal, anyway? Am I normal? Mom, help!
If any of these apply to you (don't worry; yes, it is normal...I think), now is the time to apply the ice cream theory.
The ice cream theory (as it applies to love):
Theory: Nobody eats an ice cream cone worrying about how it might end. If that were true, nobody would ever eat ice cream.
Conclusion: Enjoy your ice cream, and stop overthinking everything.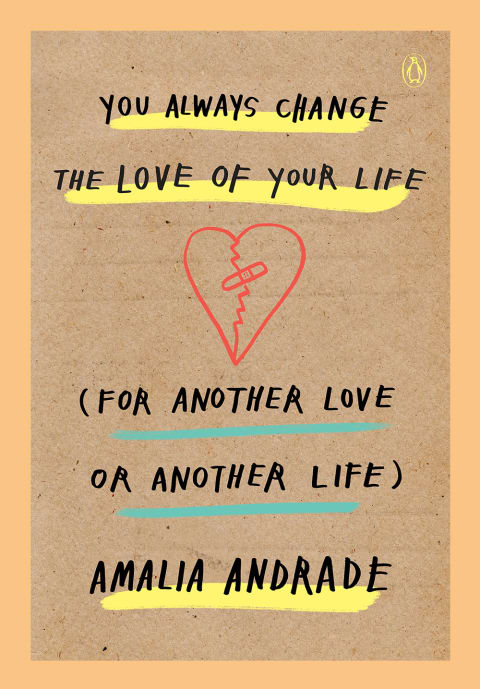 Graphic by Penguin Books / Contributor

Amalia Andrade
Amalia Andrade is a Colombian writer and illustrator. She is the author of three books: "You Always Change The Love of Your Life (for Another Love or Another Life)," "Magical, Mystic Tarot of Pop Stars," and "Things You Think When You Bite Your Nails." Her work has been featured in Vanity Fair.