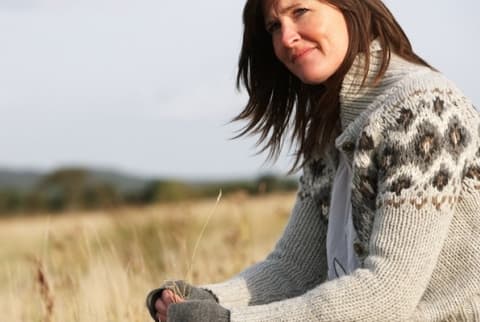 Photo by Shutterstock.com
June 26, 2014
A few weeks ago, I was on the phone with a business acquaintance. As our conversation unfolded, she cautiously asked about my son's death, and so I went into my well-rehearsed story. (You have to rehearse these things so you don't break down and bawl every time someone asks you about it.)
I told her how my 21 year-old son, Brandon, had died in 2010 while home on leave from the Army. I answered her questions and filled in details (which often get left out of the "scripted version") of how I became a bereaved parent.
It ended up being a beautiful conversation that really honored my son's life and death.
At the end of my story, she giggled and said, "You know, you're quite irreverent about grief and death!"
The comment took my breath away. What!? Me, irreverent?!
But before I could defend myself and tell her what a nice, respectful person I am and how I carefully choose my words and try to be politically correct, two things happened.
The first was her follow up comment. She explained that my light–hearted comments were refreshing and she felt like she could ask questions about my son, his life and death, which normally she would have avoided so as not to feel uncomfortable or offend.
The second thing that happened was this: quicker than I could defend myself and cringe at her accusation of irreverence, I heard that little voice in my head agreeing with her. She was right, I was irreverent.
I feel comfortable being "irreverent" because, when I was first grieving, not only did I have to deal with my own sadness, but I'd find myself having to support people who found it uncomfortable to talk to me. It was a double whammy, and I ended up feeling more depleted than had they not talked to me at all.
After Brandon died, it was as if the filters I used to use in conversations had been erased. Now I am much more likely to say what I think or ask questions that before I would've withheld for fear of hurting someone's feelings.
For example, one of my colleagues lost his wife right before Christmas. As the holiday neared, I asked him about the traditions they'd shared and how he wanted to handle them this year. His answers were full of laughter and tears. Prior to Brandon's death, I wouldn't have had the guts to sit with his sadness or I would have felt bad for making him cry.
Is Irreverence A Bad Thing?
As a grieving parent, one of my biggest fears is that my son will be forgotten. I love talking about Brandon; it makes me feel connected to him. The stories about him and his life help me remember details I don't want to forget, and it keeps his memory alive to those who will never meet him.
I try to talk about Brandon with love, humor, compassion, but I also point out his faults and his shortcomings, just as I talk about my other three sons who are still living. (He wore his heart on his sleeve and was deeply compassionate, but he was also a prankster, which got him into trouble.)
And since I'm no longer afraid to step up to that imaginary line of "inappropriate" questions and conversation, an entire new world has opened up. People have told me details of losing a parent at a young age, about the suicide of a brother, and the ongoing battle of having a son who is addicted to drugs. Learning about other people's hurts and making these connections are like stitches for my broken heart.
We all have stories to tell and when we are allowed to voice them, it connects and heals us. What I've learned is that being irreverent isn't about being ill-mannered. It's about being real about life (and death) and about bridging the gaps that keep us disconnected from real relationships. It's deeply reverent.

Paula Stephens, M.A., RYT-200
Founder of Crazy Good Grief
Paula Stephens, M.A., the founder of Crazy Good Grief, author, speaker, and 200 hour RYT Yoga Instructor. Crazy Good Grief supports the courage to use healthy habits and radical self-care to empower us through grief recovery. Paula is an adjunct professor in Human Performance & Sport in Denver, CO. Paula has presented at the national level for the American College of Sports Medicine, The Compassionate Friends National Conference and Now I Lay Me Down To Sleep. She hosted the a world wide online summit for grief recovery – The Healthy Grief Revolution: A Survivor's Summit. As the mother of four adventuresome boys (yes, including Brandon), you can find her on the trails running, biking or doing yoga and recovering with a tasty craft beer.