We all have a mental list of things that turn us on. As a registered dietitian, I find food pretty exciting and, well, downright sexy. I adore grocery shopping, the foreplay of meal prep, and the seduction of a meal. Food to me is absolute pleasure. That said, there are specific foods that are scientifically proven to actually boost your libido—even if you're not as into eating as I am! Whether you're with a partner or just want to get more turned on by yourself, reach for these and feel your sexy levels get turned up:
1. Figs.
Figs have two powerful properties that can help give you the sweetness you need in the bedroom. These fleshy and soft fruits contain magnesium, which helps produce sex hormones that stimulate your libido and an amino acid that helps your blood vessels relax. This increases the blood flow to, well, all your body parts. Figs themselves make for a sensual foreplay nosh. Drizzle them with honey, and you're off to a good start.
2. Salmon.
There is nothing cooling about this cold-water fish. Salmon is a great way to heat up a romantic dinner for two. Omega-3s also improve blood flow and circulation, arousing all of your senses and signaling your brain to relax and get in the mood.
3. Asparagus.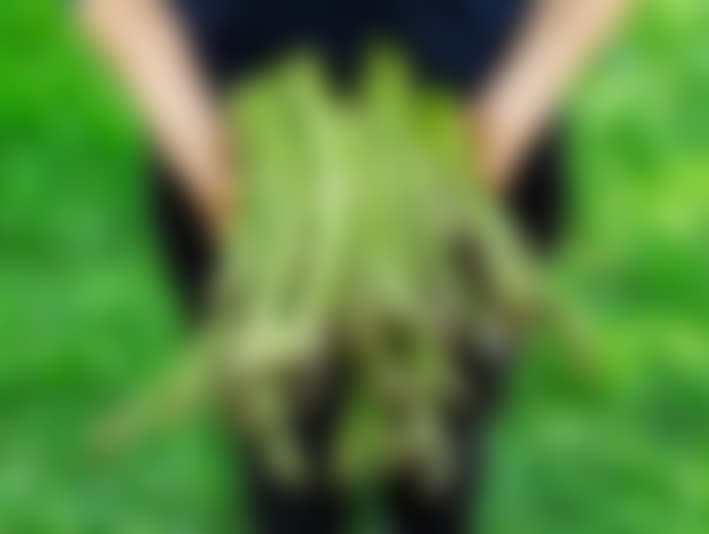 Asparagus might just be the perfect partner for salmon. It's high in folate, which helps with the body's production of histamine. Histamine is a key factor in a healthy sex drive for men and women. You'll love the way salmon and asparagus play together on the plate in this grilled salmon and shaved spring asparagus with creamy goat cheese recipe.
4. Chili peppers.
Looking for that one ingredient that is sure to spice up your sex life? Look no further than chili peppers! Spicy foods raise your heart rate and get your blood pumping. Chili peppers release endorphins that make you feel tingly and euphoric. Add a dash of spice to your creamy guacamole appetizer, or really bring on the heat with a spice-forward homemade salsa.
5. Sweet potato.
A crazy and memorable night with your special someone can require long-lasting energy, and sweet potato can provide just that! It is a slow-moving carb that energizes fast-progressing passion. Looking for a nice way to follow up a romantic meal? Try this sweet potato macaroon.
6. Chocolate.
Ever wonder why chocolate is a designated sign of passion on Valentine's Day and your anniversary? Chocolate contains phenylethylamine, the same compound that is released during sex. This compound produces some mood-lifting and aphrodisiac effects. This mood boost might be all it takes to increase feelings of desire and attraction between two people, making for a night you're sure to remember. Did we mention that the sweet potato macaroons mentioned above are dipped in dark chocolate? A winning combination!
7. Peaches.
Picture the soft and blushing nature of a ripe peach, consider the way the juice pours out when taking bite of the sweet flesh, and it becomes immediately apparent that peaches are a sexy food. Peaches have lots of vitamin C, which is proven to increase libido in women. So next time you're planning a wild night, consider stocking up on these sweet and tender fruits.
Here's why a doctor wants you to have more sex. Plus, foods to take your sex life to the next level.