Close Banner
Advertisement
This ad is displayed using third party content and we do not control its accessibility features.
The Crystals You Should Always Have In Your Workspace

Crystal expert
By Heather Askinosie
Crystal expert
Heather Askinosie is an author and leading influencer on the power of crystals.
Crystals have slowly been making their way into our mainstream consciousness and are now beating to a palpable collective vibration. Our affinity with stones that have served as tools and talismans for millennia is growing to include therapeutic benefits that aren't just about the visual aid of a glimmering rock. With more than 4,000 varieties, there is truly a mineral for every need. "I want everyone to get in on it," says Energy Muse co-founder Heather Askinosie, who, along with longtime friend Timmi Jandro, know their way intimately around kaleidoscopic gems. Without pushing their spirituality, their quartz-dotted boutique in airy South Bay, Los Angeles, reveals women who are making crystals stylistically, if not socially, part of our new daily norm.
Gem Genius
Beauty is a state of mind, not a state of the body. It's not about having a pretty face; it's about having a pretty mind, a pretty heart, and a pretty soul. Beauty begins the moment you decide to be yourself. When you truly believe that you are beautiful, you have no need to convince the people around you—they can just feel and see it. Your soul illuminates, exuding confidence and radiating love.
You can have the best intentions for your beauty to shine from within, but sometimes there are external factors that can negatively affect your inner beauty, especially in the work environment. Whether it's a confrontation with a coworker or a heated email from a client, deadlines, stress, and negative attitudes can definitely put a damper on your day. Connecting with your favorite crystals lifts your spirits and helps you feel more like yourself again. Keep these five crystals on your office desk to radiate beauty from the inside out, all day long!
Quartz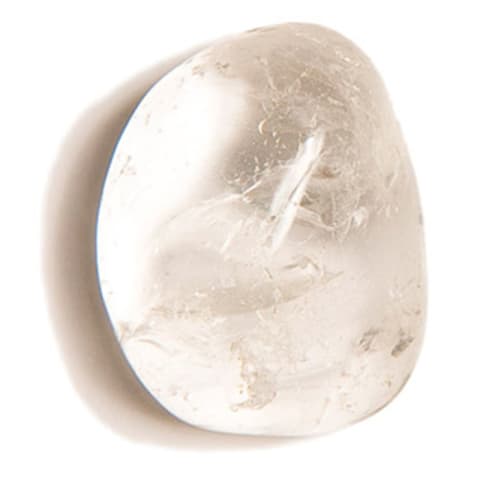 Quartz crystal reminds you to say beautiful things to yourself and others. Having a quartz crystal point on your desk throughout the day helps you to be crystal clear on the words you use. It serves as a constant reminder to be conscious of the kind of energy you are putting out to the world. When you are clear, focused, and conscious, then that energy vibrates within you and attracts like energy. Beautiful people on the inside and out always make others feel better, leaving them with an uplifted state of mind.
Malachite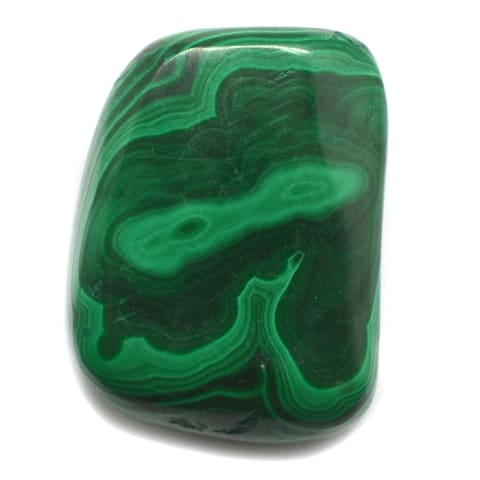 Malachite is a stone of transformation. Its energy goes straight to the heart, demanding that you face and feel unresolved issues. It forces you to deal with whatever is bothering you so that any stuck or stagnant energy can be released, allowing you to move forward and let the past go.
Malachite is a wonderful crystal ally for times when frustration arises at work, whether it's in regards to a particular job assignment or coworker. Festering frustration and unresolved issues keep your energy bogged down, which muddies your aura and affects your beauty. Your frustration, emotions, and disappointment often show up in your skin and your eyes, causing them to lose their sparkle. The key to beauty is being honest with yourself so that you can be a high-vibrating goddess. Close your eyes, hold a piece of malachite in each of your hands, and take three deep breaths when you feel frustrated and angry to deal with the issue head on.
Rose Quartz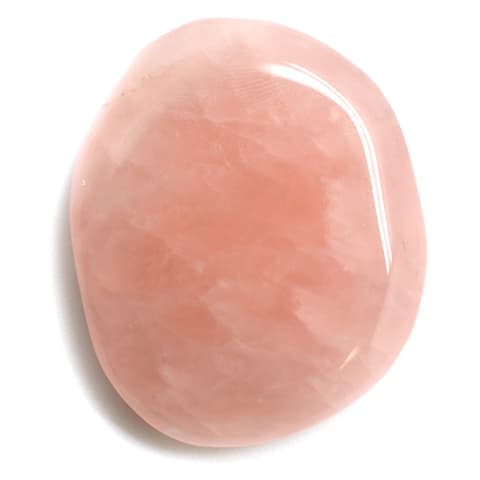 Rose Quartz is the ultimate love and beauty stone. Its pink, heart-based energy deals with all aspects of the heart from self-love, to heartbreak, forgiveness, and attracting new love. Love is the truest, highest vibration on Earth, and this crystal helps you to love what you do, love yourself, and put love into your work.
After a confrontational call, a less-than-pleasant email, or when you're not feeling like your most beautiful self, uplift your aura with the energy of rose quartz with this simple crystal spray. Combine six small pieces of rose quartz and six drops of rose oil with rose water in a small glass spray bottle. When dealing with delays, setbacks, or short tempers, a quick spritz to your face and around your body reminds you to take the high road and maintain your inner beauty. Feel the love energy all around you!
Aquamarine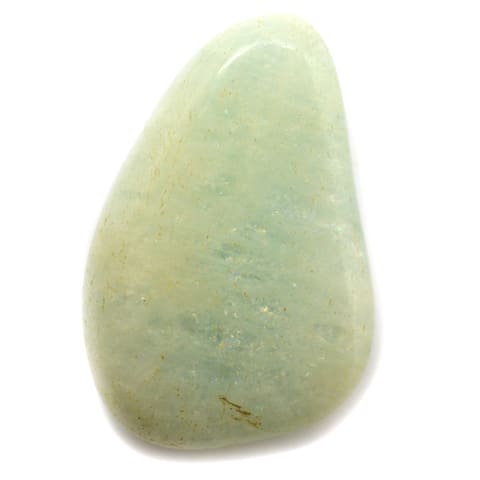 Ancient lore touts aquamarine as a stone that restores youth and beauty. Said to be the treasure of mermaids, it is strongly linked with the calming, soothing energy of the ocean. When you feel relaxed and vibrate in radiant health, the cells in your body are vibrating at their peak potential.
Aquamarine has a special connection with water, vibrating with the energy of fluidity. Keeping it close to you during your workday helps to keep your energy body feeling revitalized. Drop a couple of pieces of aquamarine into your glass of water and rejuvenate yourself from the inside out. Every time you take a sip of your beauty water, visualize a peaceful, tranquil, loving energy flow all through your body.
Citrine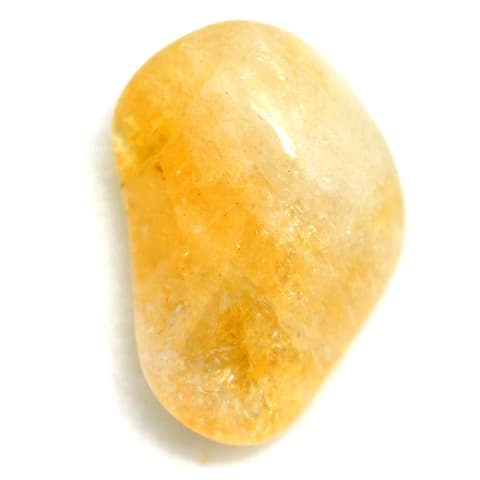 Yellow citrine is connected with the energy of the sun, beaming light and happiness into your space. It helps you to feel good about yourself, infusing your aura with confidence, joy, and overall energy. Placing this crystal in your space is like adding a pillar of positivity and joy. As soon as you see it and hold it in your hands, its energy puts a smile on your face.
When you're at your desk each morning, close your eyes and hold a piece of citrine in your hands. Visualize love and light all around you. Place it atop your business card on your desk as a reminder throughout the day to vibrate at your highest level. The citrine will also invite in optimism, abundance, and new opportunities. When you are abundant and radiating positivity, you will feel and evoke the essence of beauty.

Heather Askinosie
Crystal expert
Heather Askinosie is an author, a leading influencer on the power of crystals, and co-founder of Energy Muse Jewelry. She is also the author of two books on crystals, CRYSTAL365 and Crystal Muse. For nearly 30 years, she has been studying the scientific and spiritual aspects of energy. She has had the privilege of studying with the best healers from all over the world, who have passed down ancient teachings on how to utilize energy technology in the upcoming millennium. Askinosie is a seeker of truth, working to extract as much information as possible, to translate it into simple tools that can be used in everyday life. These tools empower and educate individuals on how to use them to attract everything you want in life.