Yes, Going Through A Breakup Can Make You Physically Sick: Here's How To Recover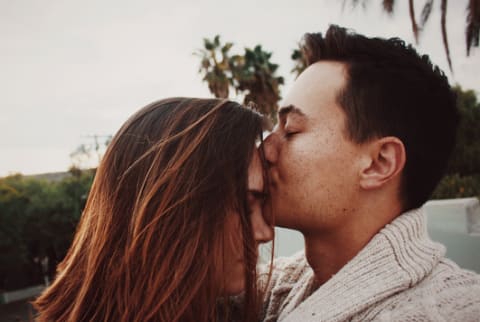 October 12, 2017
At the end of an important relationship in my life, I experienced symptoms that were very much the same as when I was dealing with the worst parts of the unidentified chronic illness that has been with me for more than 20 years: lack of energy, lack of self-confidence, depression, and increased anxiety. I was neglecting myself: I allowed myself to wallow in a feeling of inadequacy that made me skimp on self-care—I wasn't exercising, and I was making lots of bad food choices.
As a result, my physical issues flared up. My limp was more pronounced, and my old symptoms of stiffness, spasticity in my legs, and pain increased. There was a sense of unworthiness, low self‑esteem, and a general malaise. I lost my zest for life; I was spending too much time and energy obsessing about my ex while also feeling sorry for and shaming myself.
Advertisement
This ad is displayed using third party content and we do not control its accessibility features.
Oh, and the best one: wondering whom she was being intimate with now that I was out of the picture. Every day, I felt as anxious as if I'd had a dozen cups of bad coffee and as heartbroken as if I'd just lost her again for the first time. And I was sure that the breakup was my fault: If I had done this or that differently, if I had been better somehow, I could have pleased her.
It was lovesickness. And, while causes may be mental and emotional, the physical symptoms can be very real and really painful. This is a common story, but there are ways to create a new story of adequacy and strength. We are all capable of progressing from lovesickness to loving well. Here are three of the foundational steps of dealing with pain and moving through trauma to ignite health and happiness:
1. Acknowledge and accept the source of the pain.
Yes, your ex hurt you, but much of what you are feeling—both mentally and physically—can actually be attributed to a situation of your own creation. In my case, my downward slide was due to a combination of self-neglect, a trigger of inadequacy, a waffling in my sense of love, and some pesky, rejection-induced neurotransmitting chemicals in my brain. In this situation, my reality reverted to sickness. Through my emotional and mental turmoil, I made myself physically sick. Only when I recognized that I alone was responsible for the way I was feeling could I start to get myself back on track.
2. Understand and treat your mind and body symptoms.
It's not called a "broken heart" for nothing. Our bodies experience the excruciating emotional pain of a breakup much the way we experience physical pain. And there is evidence that inflammation, the source of most physical pain, is one culprit in lovesickness as well. Some in the medical and psychological community have been suggesting for years that Tylenol can ease a hurting heart.
According to Janice Kiecolt-Glaser, Ph.D., those in the throes of a breakup can experience inflammation and changes in the gut microbiome, both of which can hinder the body's ability to fight illness. In addition to the loneliness and depression brought on by a breakup, people also experience poorer immune function due to the elevated stress hormones in your body. Think about this—your schedule for sleeping, exercise, eating, and more was in sync with your partner's. So, when you split, it's not uncommon to feel sick.
Finding my way back from lovesick to loving well meant spending time with the people who mean the most to me, (social support is crucial for your immune system). I also devoted myself to eating a balanced diet and exercising—even when I couldn't stand the thought—as ways to empower myself as a physically and mentally healthy person.
Advertisement
This ad is displayed using third party content and we do not control its accessibility features.
3. Create and embrace a new story.
Most importantly, I knew I had to change my narrative. We are the writers of our own stories. You can't control all the elements, but you can take charge of them, and changing the way you tell the story of a past love can help you avoid some of the behaviors you'd like to avoid in the future. After my painful breakup, I took a hard look at myself and my situation: I decided to accept that I felt that way for a reason and it was OK. On the other hand, though, I also acknowledged that I was creating that story and that I needed to take responsibility for my part, forgive any perceived hurts, and move on.
Sometimes you have to focus on those who make you feel best—even if it feels like loss or failure. My real story is and always was that I am confident and calm and that things always work out the way they should—but that doesn't mean it's always easy. Shifting my mindset required awareness, conscious effort, and choice. I had to choose a new story, and that story began with self-love.
Even though we can't "unbreak our hearts" (no offense to Toni Braxton), we can take steps to ease the mental and physical anguish that comes from rejection by a loved one. Grieve for the loss, blame no one, and work on your mental and physical well-being.
Want more insight into your relationship? Find out the things you should always be selfish about in your partnerships and the questions that could keep your marriage from ending.
Advertisement
This ad is displayed using third party content and we do not control its accessibility features.
Jim Curtis
Jim Curtis has had a prolific career in health publishing, serving as a key leader in the formation of three leading national health sites, WebMD, EverydayHealth, and Remedy Health Media. Named an "elite disrupter" by pm360, and the recipient of Pharma Voice's Top 100 Most Inspirational in Health three years in a row, Curtis revamped the standard at Remedy by telling emotionally charged stories infused with immersive multimedia content—inspiring people to live better—now, elevating Remedy to a "Crain's Fastest Growing Company" in NYC. Jim is the author of the new book The Stimulati Experience, which curates transformational skills learned from 20 years of fighting a chronic health condition of his own while serving as a patient advocate. He is the creator of the documentary series Elders, an active public speaker, board member, and business coach to startup entrepreneurs. Jim's focus is on achieving health, happiness, and purpose through mindset: lowering inflammation in both the mind and body without using diet or exercise. He has been featured in the New York Times, Elite Daily, the Daily News, Bloomberg, HuffPo, Thrive Global, HealthCentral, WebMD, Rodale Health, U.S. News and World Report, as well as on Cheddar TV, BoldTV, LittleThings, and others. Jim lives in NYC with his son, Aidan, and rescue dog, Odie. He can be found on Instagram and online.