12 Brand New Books To Put On Your Fall Reading List

By Allison Daniels
mbg Contributor
Allison Daniels is a freelance writer currently living in New York. She received her bachelor's degree from Belmont University in creative writing and spanish.
September 8, 2015
If summer is the season of blockbuster movies, fall is all about the books. As self-proclaimed bibliophiles, we decided to round up the books we're most excited to read this autumn just in time for National Read A Book Day. From creative nonfiction by Liz Gilbert to comedic essays by Mindy Kaling and the latest in vegan cooking from Food52, we strongly suspect your new favorite book awaits.
Advertisement
This ad is displayed using third party content and we do not control its accessibility features.
Why Not Me?, Mindy Kaling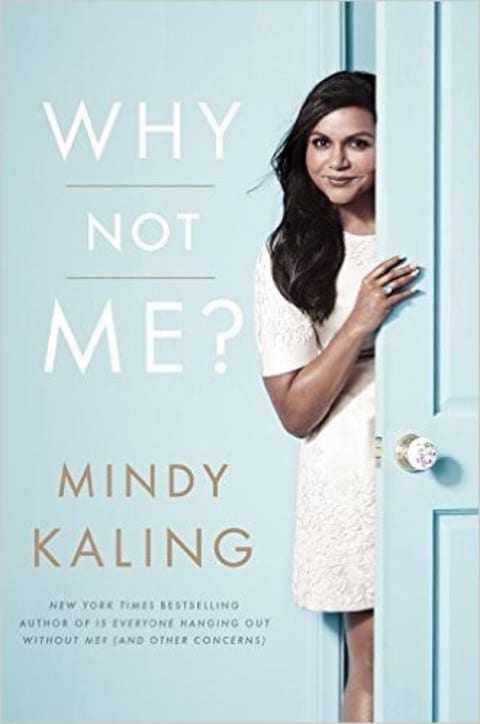 Kaling's second book (out September 15) is a collection of personal, insightful, self-deprecating, and hilarious essays, in the tradition of Mindy Kaling that we've come to know and love. She covers intra-office romance, looking for true friends, and the struggle of carving out a place for herself in an industry where she is the exception to most every rule.
Advertisement
This ad is displayed using third party content and we do not control its accessibility features.
The Ancient Alchemy Coloring Book, Cher Kaufmann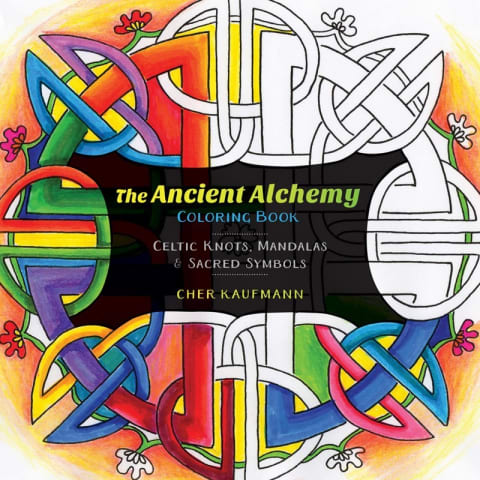 Photo by LeAnne Weller Smith
Kaufmann's second coloring book (out October 26) features ancient symbols like mandalas and Celtic knots throughout its 100+ pages. The simple creativity of coloring has proven wildly popular — it's a little dose of art therapy you can carry around in your purse! This book has extra-thick pages (no bleeding) and perforations (easy to display your artwork, and makes the book lefty-friendly).
Advertisement
This ad is displayed using third party content and we do not control its accessibility features.
Big Magic, Elizabeth Gilbert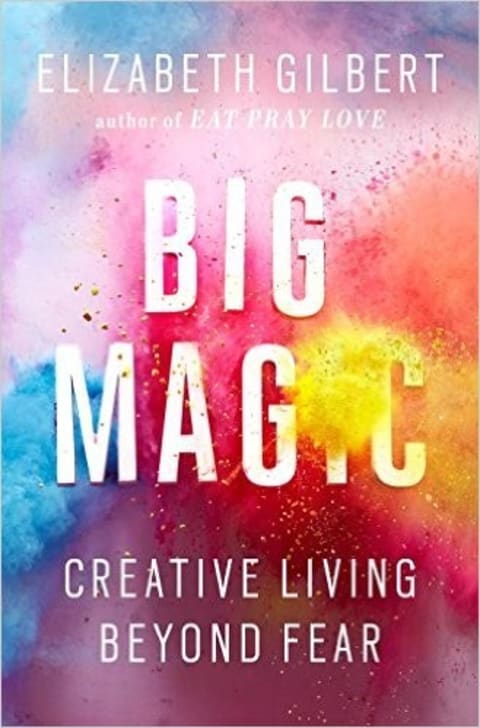 From the deeply self-aware, poetically gifted author of Eat, Pray, Love comes a book (out September 22) about the creative process, and the bravery required to pursue our passions. (As a personal note, this book is graffitied with my own notes, and is the best nonfiction book I've read in years.) For anyone who's ever struggled with feeling worthy to express themselves through art, or been discouraged by the absence of inspiration, I'm not being hyperbolic when I say this book might just change your life.
Advertisement
This ad is displayed using third party content and we do not control its accessibility features.
SuperBetter, Jane Mcgonigal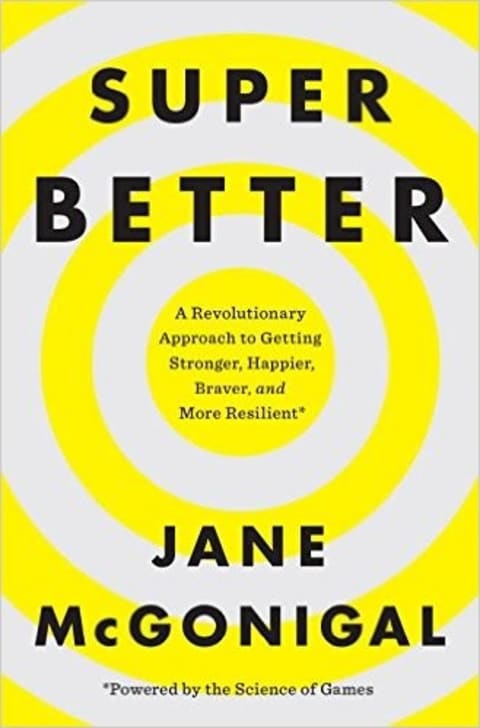 The result of a renowned game designer's struggle with depression after a debilitating concussion, SuperBetter (out September 15) is comprised of games Jane developed and used to motivate herself and become more resilient after this trauma. In SuperBetter, McGonigal explains "how we can cultivate new powers of recovery and resilience in everyday life simply by adopting a more 'gameful' mind-set —bringing the same psychological strengths we naturally display when we play games (optimism, creativity, courage, and determination) to real-world goals.
Advertisement
This ad is displayed using third party content and we do not control its accessibility features.
If The Raindrops United: Drawings and Cartoons, Judah Friedlander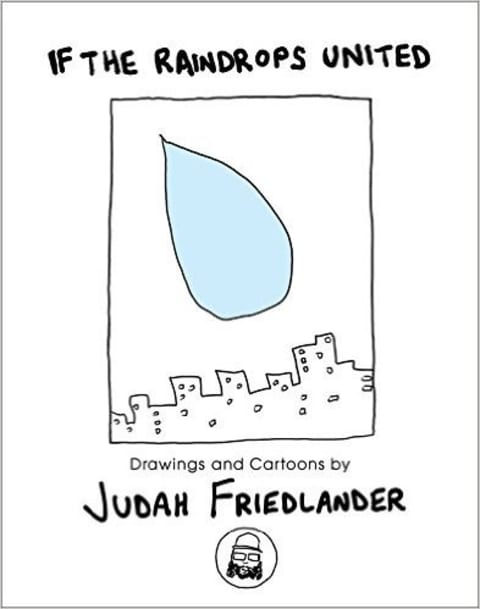 The star of 30 Rock and Wet Hot American Summer has created a book (out October 20) of cartoons that totally representative of his endearingly wacky sense of humor. Tina Fey describes it as "a weird and funny book in the grand '70s tradition of B. Kliban! I think this book will probably fix the world."
Simply Scratch, Laurie McNamara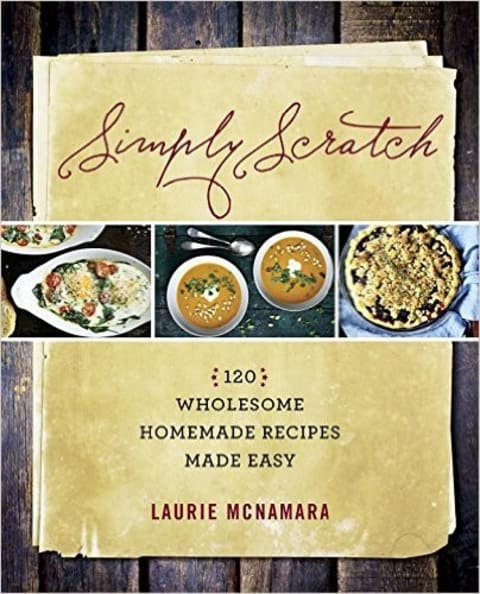 Laurie McNamara grew up on a farm, but as she left home, started a full-time job and had a family, she started to rely on processed foods. Simply Scratch (out November 17) focuses on how to make essentials from scratch simply, healthily, and affordably.
Publicist Anne Kosmoski says, "I love the idea of making staples from scratch. Laurie's food is inviting, beautiful to look at, and even more delicious to eat."
Adventures For Your Soul, Shannon Kaiser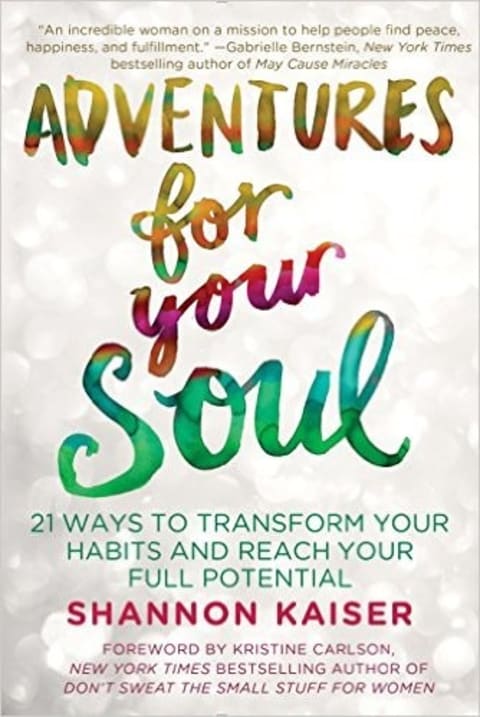 Kaiser's book provides the reader with twenty-one innovative emotional explorations to help them face habits that are holding them back. Drawing from her own experiences, reading the book is empowering process that encourages the reader to take a journey through their soul. The goal is to enable the reader to achieve goals, break free of self-sabotage, live with purpose, and stop apologizing for what they want.
The Soul Searcher's Handbook: The Modern Girl's Guide To The New Age World, Emma Mildon
Mildon's self-aware book (out November 17) explores various New Age tips and tricks, and even has a "woo woo scale" to measure how wacky a certain discipline really is. She address questions from "What type of crystal should I put in my car for a road trip?" to "Should I Feng Shui my work desk?" incorporating and interpreting aromatherapy, astrology, numerology, meditation, Feng Shui, crystals, spiritual philosophy, and spiritual healing into a modern context for the modern, bohemian seeker.
The Inspired Room: Simple Ideas to Love the Home You Have, Melissa Michaels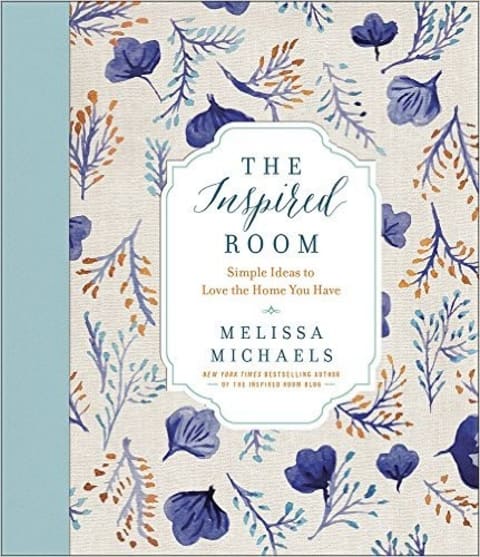 The Inspired Room (Out November 1) is the beautifully illustrated book version of Melissa Michael's popular home design blog of the same name. It includes a tour of Melissa's home and favorite family spaces alongside room-by-room ideas. Melissa shares lessons learned in decorating her own home and encouraging insights to help you embrace your authentic style through doable improvements for every room, attainable solutions, and easy tips to transform lighting, color, and style.
Conscious Uncoupling: 5 Steps To Living Happily Even After, Katherine Woodward Thomas
Yes, it's that conscious uncoupling. Katherine Woodward Thomas's Gwyneth-popularized method provides skills and tools for you to deal with the end of a relationship. The book (out September 22) focuses on five steps to process and move on from a relationship. The steps are as follows:
Step 1. Find Emotional Freedom
Step 2: Reclaim Your Power and Your Life
Step 3: Break the Pattern, Heal Your Heart
Step 4: Become a Love Alchemist
Step 5: Create Your Happy Even After Life
This paradigm-shifting guide aims steer those ending relationships away from a bitter end and toward an empowered future.
Food52 Vegan: 60 Vegetable-Driven Recipes for Any Kitchen, Gena Hamshaw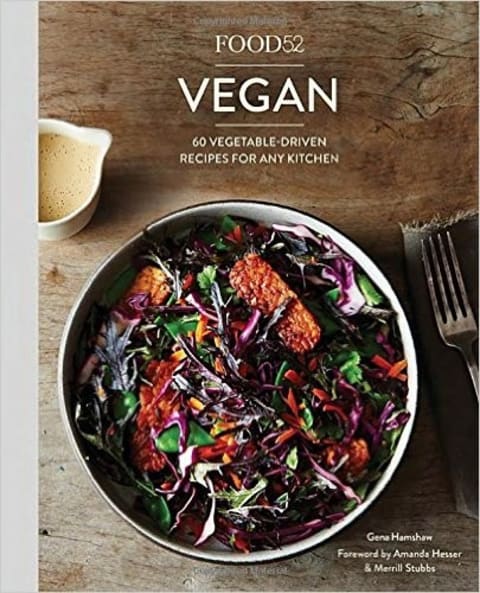 Gena Hawmshaw's new book (out September 22) takes a page out of her Food52 column, New Veganism column on Food52. Her goal is making plant-based recipes plant-based recipes accessible and easy for the home cook. Featuring stunning photography and helpful tips, the collection focuses on innovative ways to serve fresh, whole foods. They include things like savory breakfast polenta, cauliflower and oyster mushroom tacos, and ginger roasted pears with vanilla cream. Uh, yum.
Farmhouse Rules, Nancy Fuller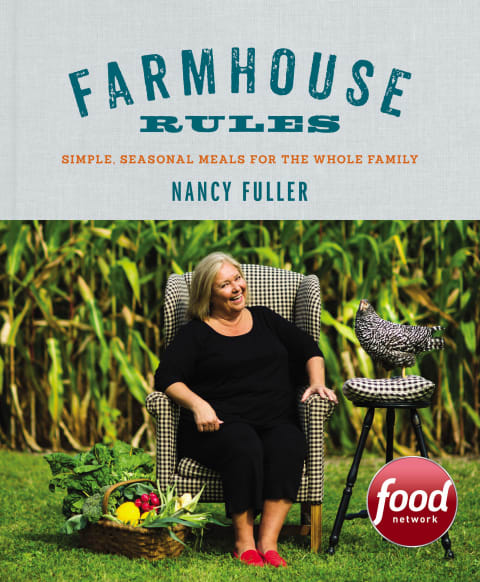 Photo by Grand Central Life And Style
This is the debut cookbook by Nancy Fuller, host of the Food Network's Farmhouse Rules. In 120 recipes (out October 13), Rules combines local, seasonal eating with American comfort food. Fuller's philosophy is to make home-cooked meals from the heart. Standout recipes include buttery braised radishes, bacon-wrapped trout, and orzo salad with spring peas and creamy herb dressing.
Want more great book recommendations? Try this:
10 Books That Helped Me Uncover Happiness & Find My True Purpose