Get Your Romance On: Two Aromatherapy Recipes For A Sexy Weekend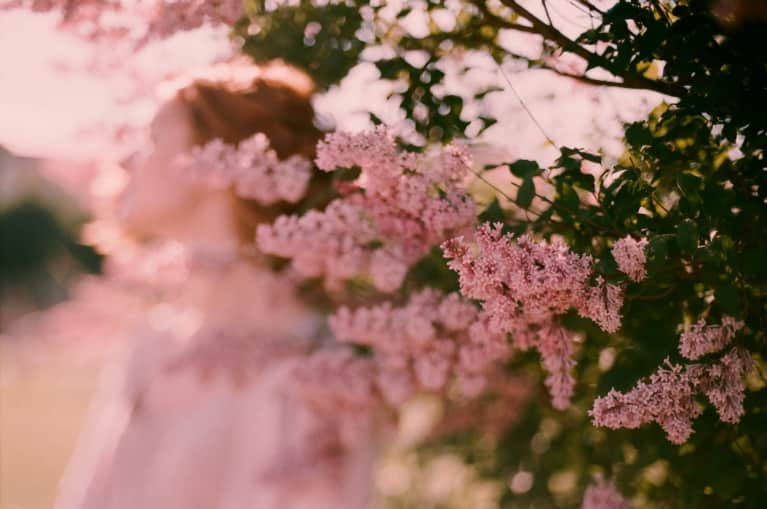 Our editors have independently chosen the products listed on this page. If you purchase something mentioned in this article, we may
earn a small commission
.
Always a bridesmaid, but never a bride? Never say never! The alluring, aphrodisiac essential oils included in the aromatherapy recipe blends below include natural properties known to attract, boost confidence, and support love and compassion. These ideas are more than figures of speech; the possibility of magical elixirs is there for everyone.
Certainly there is a right state of mind for feeling love. It begins with being as happy as one can be with oneself, a heightened sense of self-worth, confidence, and inner radiance. Not feeling any of these qualities? Fear not! Through the use of oils and aromas, we can strengthen and improve our body language, sense of self, and courting signals to attract more positivity and ultimately, more love. Go forth and bewitch, ladies!
Jasmine Aphrodisiac Body Oil
Brides in Spain traditionally pin jasmine corsages upside down on their single friends at weddings—if the corsage is lost during the reception, that woman would be next in line to marry!
4 drops jasmine essential oil
2 drops ylang ylang essential oil
1 ounce jojoba carrier oil
Combine the essential oils in a jar and mix gently. Add the jojoba oil, and shake. Jasmine is often blended and sold infused with jojoba oil, as this individual oil can be expensive.
Romantic Rose & Neroli Body Gel
Floral hydrosol waters—the residual waters remaining after extraction processes—are less expensive than many higher priced essential oils. Young women in England were known to place neroli flowers under their pillows to encourage dreams about their future husbands!
3 ounces neroli hydrosol
2 tablespoons aloe vera gel
4 drops rose essential oil
2 drops lavender essential oil
Whisk hydrosol and aloe vera gel together in a glass bowl (to thin gel, just add more hydrosol). Add essential oils and mix well. Store in a dark aromatherapy glass or PET jar away from sunlight. Rose essential oil is available as rose otto, a less expensive, diluted version. Fyi, if you're looking for a pure, unadulterated essential oil, those labeled as absolutes are the least ideal option because they are extracted with solvents.
Related reads:
Facial Steaming: The All-Natural Ritual That Will Renew Your Skin
A Simple Practice To Help You Sleep Easier, Feel Happier & More