4 Daily Connection-Building Rituals That'll Transform Your Relationship
Couple Therapist
By Stan Tatkin, PsyD, MFT
Couple Therapist
Stan Tatkin, PsyD, MFT, is a couple's therapist known for his pioneering work in helping partners form happy, secure, and long-lasting relationships. His method—called PACT (Psychobiological Approach to Couple Therapy®)—draws on principles of neuroscience and teaches partners to become what he terms "secure-functioning."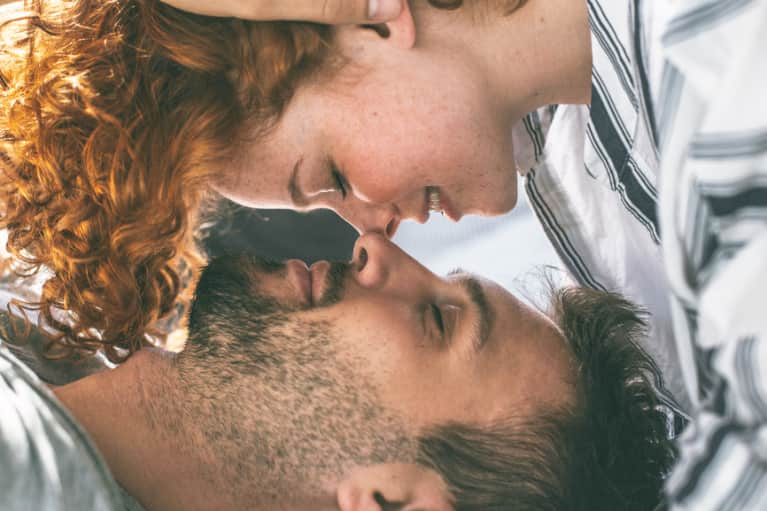 Appropriately chosen rituals can help couples feel more connected throughout their day-to-day life. Rituals provide a sense of stability, predictability, and purpose. For instance, you and your family members can agree to take your shoes off before coming into the house. This sets the stage for experiencing "home" as distinct from "non-home."
Or your family can decide to spend dinnertime together, without television, phones, or other distractions. This sets the stage for communication, daily updates, and relaxation. There are many such rituals that families and individuals can practice, but here I'm going to focus on a few specific rituals for couples.
In the course of daily life, romantic relationships tend to pivot on the axis of separations and reunions. How you handle these junctures can have a big impact on your relationship. In this way, adults are not so different from children.
Children, for example, are aware of needing to be tucked into bed at night and awakened in the morning by at least one of their parents. A child who doesn't routinely get the needed attention at those moments will be unhappy and insecure. Yet, as adults, many of us think we don't have these kinds of needs now that we are all grown up.
Based on what I know about attachment theory, I believe that all human beings—whether children or adults—benefit from rituals that honor times of separation and times of reunion. These rituals may take only a few minutes, but they can reinforce your sense of connection to another person. This connection provides you with a foundation of safety and security that can take you through your day and help you sleep at night.
Ideally, you and your partner would wake up together, spend a minute connecting by gazing into each other's eyes, and then start your day. However, your varied schedules may not allow for this type of connection every day. In this case, create other rituals that work for both of you.
For example, you might make it a ritual for the partner who wakes first to go back to the bedroom and exchange a quick kiss and loving gaze before leaving the house. This allows the other partner to fall back to sleep feeling your connection.
If the other partner does not want to be woken up, leave a sweet note for him or her by the coffee machine. The idea is to create a morning ritual that allows you and your partner to go out into the world feeling connected.
Face it—when you've been at work all day, it's nice to come home to a loving embrace. This embrace not only helps you to feel loved but also helps to regulate both partners' nervous systems.
Try what I call the "Welcome Home" reunion ritual. It goes like this: When one of you comes home from work, the other partner puts aside whatever he or she has been doing and takes the time to fully greet the returning person. Look into each other's eyes. Embrace, and don't let go until you feel the other fully relax. It's not a timed event and will work wonders on maintaining calmness in the house.
Nighttime may have been a scary time for either of you as a child. Even if that was not the case, you and your partner can benefit from putting each other to bed because bedtime rituals give you a way to stay connected. Fun rituals include reading to each other, telling each other the story of your day (as you did with your parents as a child), sharing daily gratitude, and drawing on each other's backs and guessing what the message is.
It's less about what you do and more about ending the day with connection. Again, the reality of your respective schedules may not always allow you to go to sleep at the same time. One of you may have to put the other to bed and then get up and go to bed later. Or you may agree to phone each other at bedtime if one partner cannot come home until later.
4. Connection rituals throughout the day:
I recommend that you and your partner find ways to stay connected throughout the day. The reality of your busy schedules and hectic lives probably does not support long phone conversations during the day. So I am suggesting fun, quick ways to let your partner know you're thinking about him or her. A selfie, a love text, or a voice message will do the trick. You can get creative with this one.
Related reads: