This Poem Reminds Us What Makes Life Worth Living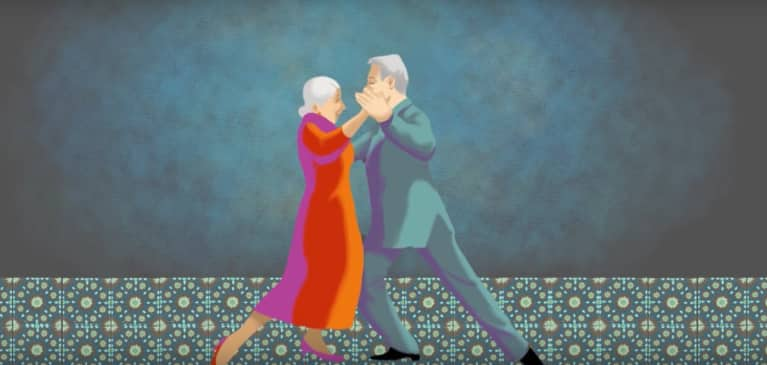 Just over a year ago, IN-Q, a national poetry slam champion and multiplatinum songwriter, released this spoken word poetry video about the timeless nature of love. The original score, composed by Murray Hidary, elevated the piece to masterwork level.

So, this year on Valentine's Day, just before IN-Q's performance at Daybreaker, I caught up with him to find out what inspired this moving poem and what it really means to him.
AD: What inspired this poem?
IN-Q: It was originally a part of another poem about growing older—about time. Halfway through, I said, "I wanna fall in love at 85." I realized that was a separate poem and was immediately inspired to tackle it; I wrote the whole poem in two or three days. It was only after the fact that I realized I'd been inspired by a friend of mine named Dolores. Dolores is in her 80s, and I had gone to visit her in a nursing home. She told me that she had fallen in love there and was happier than ever. Whether I was conscious of it or not, she was the inspiration for the story.
AD: Your work speaks to the complexity of the human experience. What do you hope people get out of it?
IN-Q: Why are we here, if not to love and to inspire other people—and to lead them toward finding the light?
AD: What is that light, in your opinion?
IN-Q: Gratitude. Gratitude is the light. We're spinning on a planet in the middle of space, and it just so happens that we have the absolute perfect environment to sustain life. How can we not be grateful for that?