Stuck In A Rut? These 5 Books Are Just The Inspiration You Need
Crisp fall air, hot cocoa, chunky sweaters, and good reads: Fall is my favorite season for all those reasons. But I most look forward to the influx of fantastic books. As an author focused on the pursuit of happiness, voracious reading is a crucial exploratory tool. It is the best way I know to delve deeply into the psychology of why we do what we do and the things that hold us back. It is only once we identify the barriers that we can understand and remove them, thus making room for transformation.
Here are five of the most inspirational books I've come across this fall. If you're looking for motivation and ideas for how to live a more joy-filled life, liberated from fear, this is a great place to start.
For even more great new book releases, check out 12 Brand-New Books To Put On Your Fall Reading List.
Rising Strong (August 25, 2015)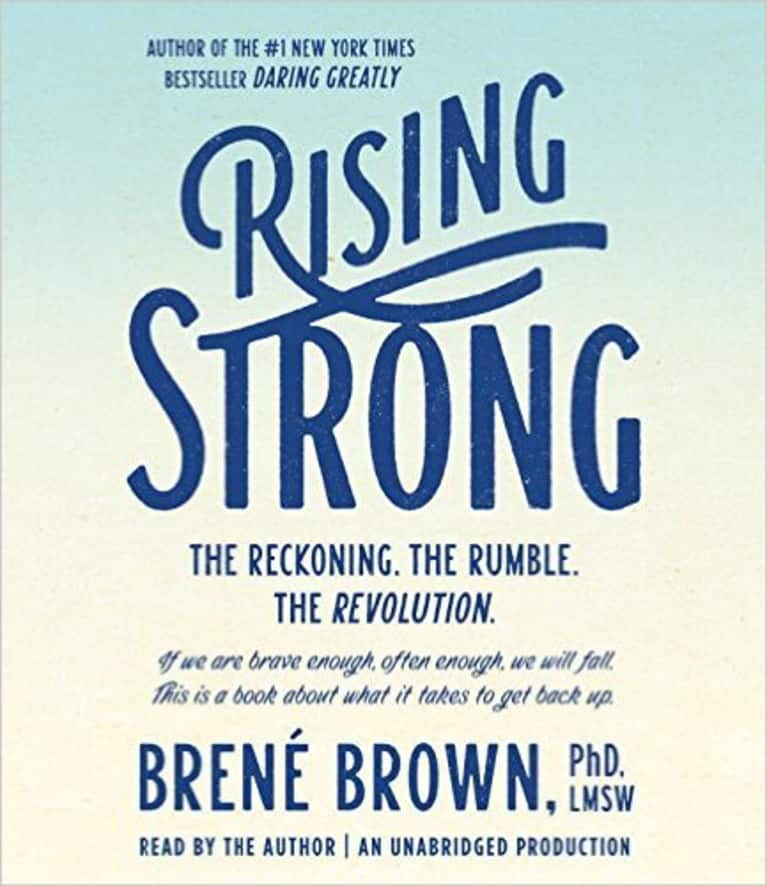 The #1 New York Times bestselling book addresses the simple idea that when we deny our stories, they define us. When we own our stories, we get to write the ending. Social scientist Brené Brown observes that walking into our stories of hurt can feel dangerous. But the process of regaining our footing in the midst of struggle is where our courage is tested and our values are forged. Our stories of struggle can be big ones, like the loss of a job or the end of a relationship, or smaller ones, like a conflict with a friend or colleague. Regardless of magnitude or circumstance, the rising strong process can help. Brown is here to say that your stories matter and so do you.
Fail Again, Fail Better: Wise Advice For Leaning Into The Unknown (September 1, 2015)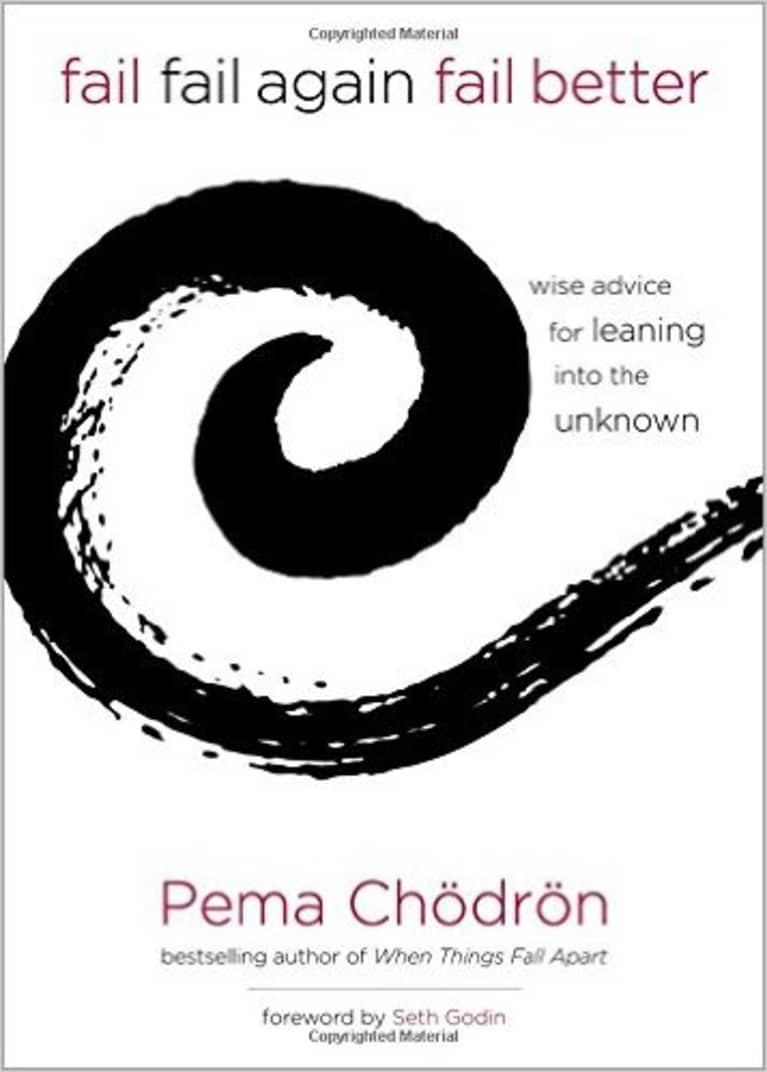 Why are we afraid of failure? Pema Chödrön explores this question in her new book, already a Amazon #1 bestseller. She poses the question, what if failing isn't just "okay" but the most direct way to becoming a more complete, loving, and fulfilled human being? She offers heartfelt advice on how to face the unknown — in ourselves and in the world — and explanations of how our missteps can open our eyes to new possibilities and purpose. For readers of all faiths who are at a crossroads, this brilliant gem is sure to earn its place in our kitchens, offices, and backpacks, ready to help us get back on our feet.
Big Magic: Creative Living Beyond Fear (September 22, 2015)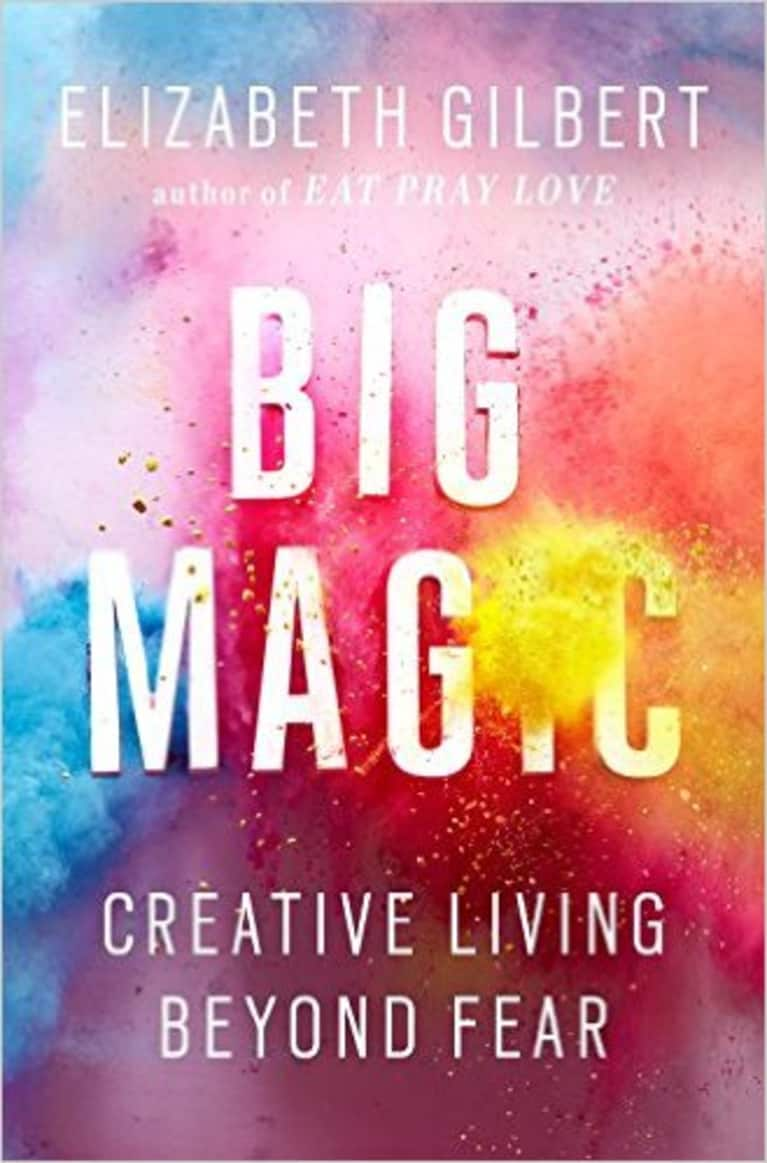 What leads to the willingness to take chances, live life to the fullest, and act on risky ideas? In this new book, the beloved author of Eat, Pray, Love and The Signature of All Things discusses the attitudes, approaches, and habits we need to cultivate in order to live our most creative lives. Balancing soulful spirituality and cheerful pragmatism, Gilbert encourages us to uncover the "strange jewels" that are hidden within each of us. Whether you are looking to write a book, make art, find new ways to address challenges in your work, embark on a dream long deferred, or simply infuse your day with more mindfulness and passion, Big Magic cracks open a world of wonder and joy.
Adventures For Your Soul: 21 Ways To Transform Your Habits And Reach Your Full Potential (August 25, 2015)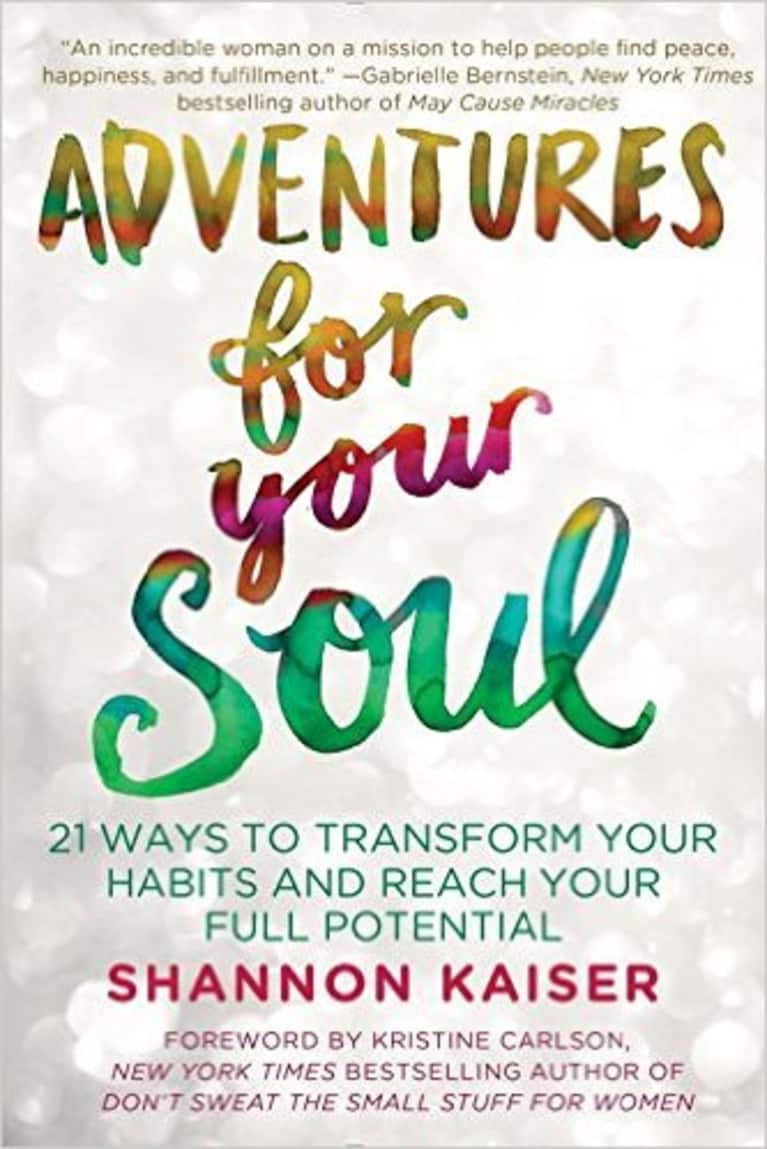 Okay, so I wrote this book. Maybe I am a little biased, but I believe we all have habits that hold us back. If there's an area of your life that isn't working as well as you'd like, then you need to change a belief and/or emotional habit in that area. This book identifies the main emotional habits that hold us back and guides you through a joyful process to remove them. By focusing on how your life feels instead of how it looks on the outside, you can passionately experience your own adventures.
Tiny Buddha's 365 Tiny Love Challenges (October 1, 2015)
From the founder of the popular online community TinyBuddha.com, this book is a daily inspirational guide. It focuses on simple and creative challenges to help you actively spread love to those around you. This book cuts through the mental clutter and helps you seek joy in the moment. Author Lori Deschene's approach is fun and inspirational. If you're looking for a daily guide to happiness this year, this is the book for you.