The Best Sex Takeaways From 2017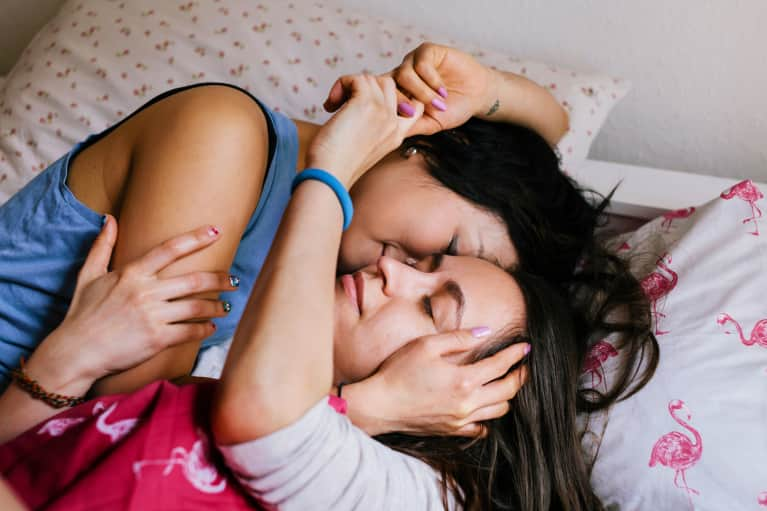 Our editors have independently chosen the products listed on this page. If you purchase something mentioned in this article, we may
earn a small commission
.
December 26, 2017 — 10:05 AM
In 2017, the trends surrounding sex were focused on having an open mind. What does a "normal" sex life look like? And can we redefine virginity for ourselves? There was also a decent amount of science surrounding gender equality in the bedroom (yes, we are talking about the complex nature of the female orgasm here).
While there was more than enough sex advice to go around this year, here are the most valuable bits from 2017.
It's OK to define virginity for yourself.
Thanks to an uptick in social media use and a decrease in face-to-face interactions, new research finds that teenagers are now having sex later than ever. As a result, more people than ever are dealing with anxiety surrounding "late-in-life virginity." And if you ask sex and relationship experts about it, they'll tell you "virginity" as a concept is outdated.
"We really must speak more broadly about sex as a whole range of intimate possibilities, not just penetrative sex," says Debra Campbell, couples therapist and author of Lovelands. "The idea of being a 'virgin' is really a bit outdated. It's something that used to be important for the same socio-economic and religious reasons as marriage, but times have changed."
When it comes to sex frequency, there's no such thing as "normal."
How much sex should you actually be having? Studies show that having sex once a week is the "magic" number if you want to get all the benefits (overall well-being and relationship satisfaction), but if the real women we polled are any indication, "normal" doesn't actually exist.
"Usually the frequency with which we do it comes in 'spells,'" said one 29-year-old woman. "We'll do it a bunch for a few weeks and then not as much for a few weeks. I'd say it's changed since we first started dating. Truthfully, it took a while to actually get to the sex part, so we'd get more creative with what we did. That was really fun, actually. Now that we're married, we try to find new ways to be adventurous."
Sleep schedules and sleeping apart can improve your sex life.
You can sleep in a separate bedroom from your partner—or have different sleep schedules—and still have a great relationship and sex life. Because let's face it: There's no bigger turnoff than losing a night of sleep because your partner was snoring or making a lot of noise when they came into your bedroom at 2 a.m.
"This is a fascinating dilemma because the research on sleep and couples clearly shows that we think we sleep better when we're with our partner, but we actually sleep better when we sleep alone," says David Niven, Ph.D. and author of 100 Simple Secrets of Great Relationships. "So there's a very natural tension between the person who feels deprived when their partner stays up four hours later and the person who feels deprived when they are expected to come to bed four hours before they feel ready."
The female orgasm is complicated.
The female orgasm has long been a mystery, and for years scientists didn't care to spend time or resources trying to understand it. But the tides have changed in 2017, and a study on over 1,000 women between the ages of 18 and 94 shed some interesting light on what works and what doesn't.
We learned a lot from that study, but here are some highlights: When it comes to manual and oral sex, about 64 percent of women said they enjoy an up-and-down motion on the vulva, and 52 percent also enjoyed circular movements. Just under a third of women said they liked "side-to-side movements."
As for the clitoris, three-fourths of women were big fans of a circling motion, switching between different types of motions, and varying the intensity of touch.
Want more sex advice? Here are 12 things that interfere with the male sex drive.