The Fashion Industry's Argument For Sustainable Luxury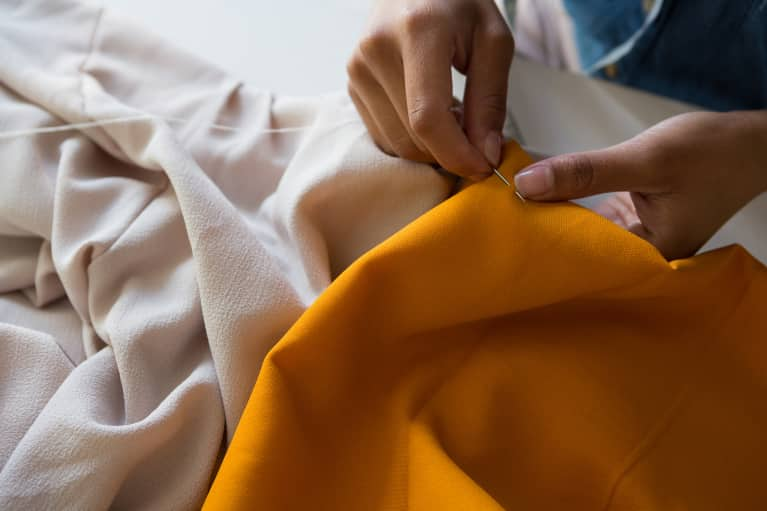 October 31, 2017 — 9:10 AM
Earlier this month, Gucci pledged to go fur-free, and Stella McCartney's Paris Fashion Week Show featured invites printed on trash bags. According to Marie-Claire Daveu, the chief sustainability officer of Kering—the group behind Gucci and McCartney, and more than a dozen other high-end brands including Alexander McQueen and Balenciaga—these buzzy bits of news speak to a quieter shift going on behind the scenes: Luxury fashion is getting a sustainable makeover.
Daveu, a chic Parisian who came to fashion by way of politics (her last gig was working for the French Ministry of Ecology), oversees a team of around 50 other industry transplants: engineers, scientists, and renewable energy experts using their knowledge to dramatically reduce the environmental impact of what we wear.
There's a natural link between sustainability and luxury, she explains, since higher-end products are often those found in nature—the diamonds, silks, and leathers that speak to the lands from which they came. "It's not an option; it's a necessity," she told mbg on a recent NYC visit. "To me, climate change is the most important issue of our century."
Looking forward to 2025, the group hopes to reduce greenhouse gas emissions by 50 percent by tracing its raw materials more closely and working with suppliers to clean up production practices. They're also on the hunt for creative ways to fill in the gaps where traditional GHG-reduction schemes fall short. Kering is partnering with startups, universities, and an advisory group of 15 forward-thinking millennials from around the world to track down what she calls "disruptive innovations"—the forward-thinking ideas that will challenge the status quo. One example is the group's Milan-based fashion accelerator, which is stocked with samples of 2,000 sustainable textiles that designers can reference for inspiration at any time.
Perhaps the most inspiring part of this forward-thinking, eco-centric approach is the fact that it's spreading to the rest of the industry too.
"If you want to shift the paradigm, you have to take a collaborative approach," Daveu says. As Kering works to meet reduction targets, they're sharing their methods with other luxe brands, operating on the idea that nobody can create real change if they go at it alone.