Sustainable Soaps That Offer Refills To Save You Some Headache (And Packaging)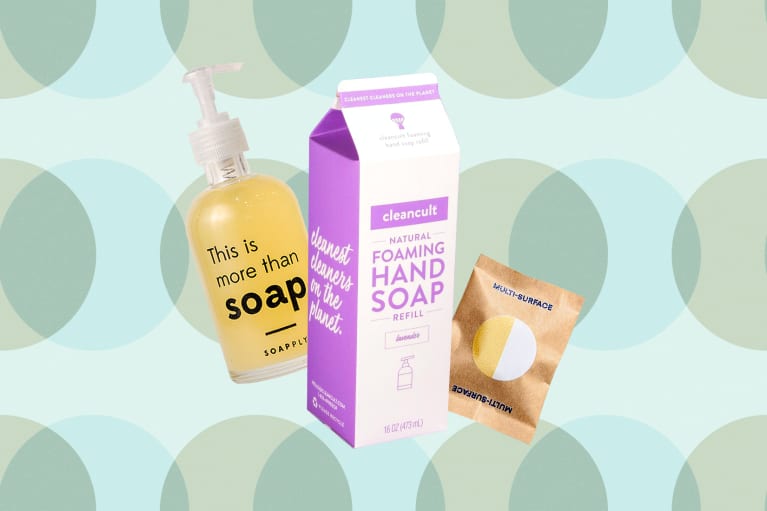 Last updated on April 29, 2020
Take a minute to picture the cabinet under your kitchen sink. Is it packed with plastic bottles of cleaning supplies that are varying degrees of full? Are they piled on top of one another in a way that makes going through them feel like a game of Jenga that inevitably ends with stuff all over the floor? You're not alone, but cleaning companies are working on it.
In an effort to make products that are easier to ship and gentler on the earth, many of them are experimenting with refill options. Instead of continuing to buy new plastic bottles when your products run out of soap, the idea is you can just order refills—oftentimes ones that come in concentrate form so they're more portable. This way, you can have a small, manageable collection of bottles to keep and reuse for life.
Here are a few companies spearheading the movement to clean up your sink storage (and our planet) with refillable versions of every type of soap.
1. Brandless
Brandless is all about lowering the price point of healthy household staples to make them more accessible. Earlier this year, the e-commerce platform launched an eco-conscious refill program for its line of cleaners. Now, for $3 to $4 you can order a pod full of concentrate that activates when combined with water. You can buy these one at a time or sign up for a subscription service that delivers weekly, monthly, or three times a year depending on your cleaning habits.
Brandless Glass Cleaner Refills, Cucumber Mint 2-pack ($4)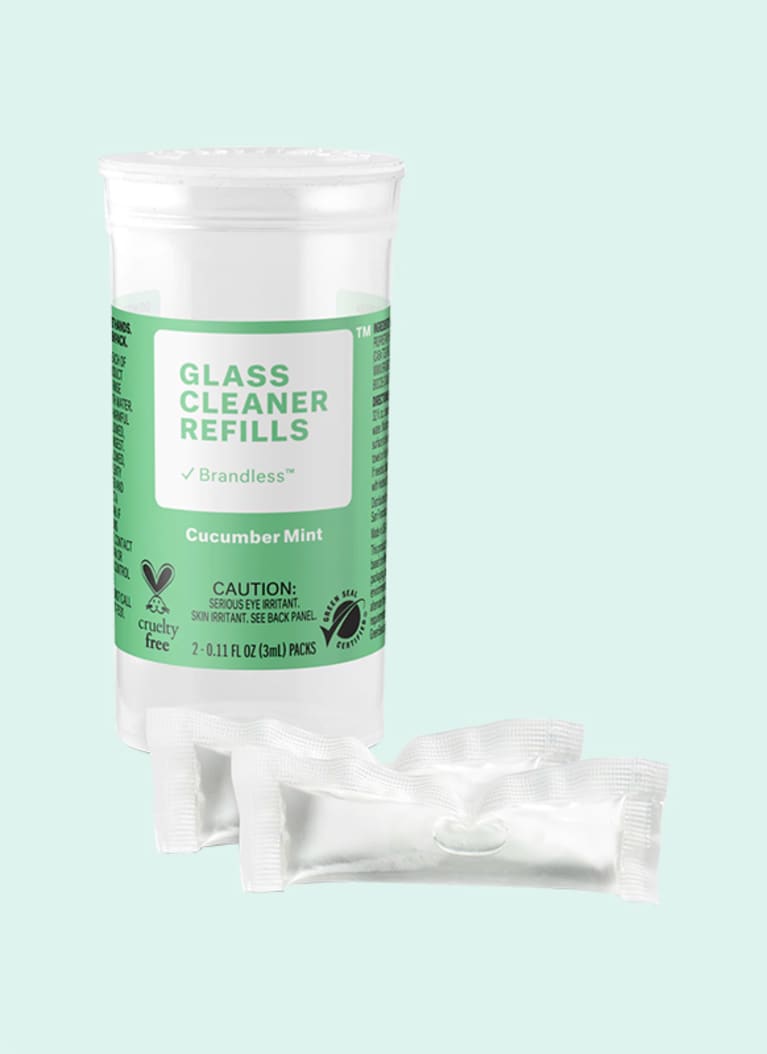 Brandless
2. method
method's surface cleaner and hand soap refill tubs will last as long as 2.5 and 3 bottles respectively. The company is known for its sustainable factory and clean ingredient lists, so you can feel good about stocking up on its cleaners for a while.
method Foaming Hand Wash Refill ($5.99)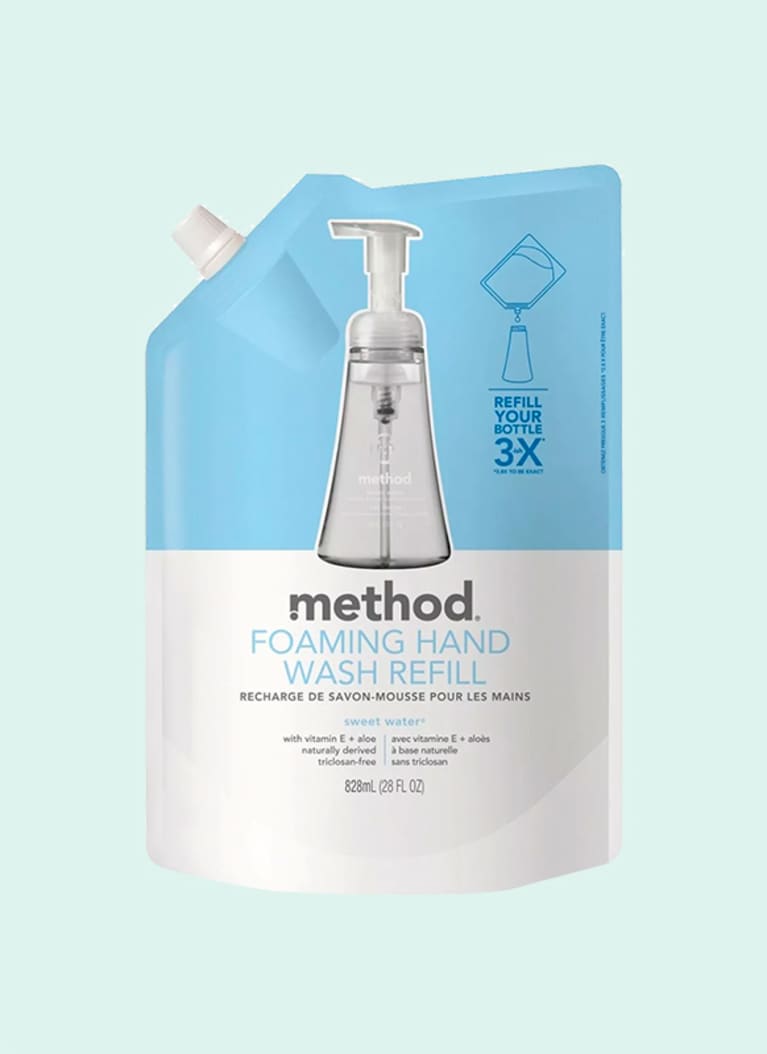 method
3. supernatural
With branding that would appeal to any hippie at heart, supernatural is a new soap company that takes a decidedly spiritual approach to cleaning. All of their smell-good cleaners come in concentrate form, so they never bother shipping water across the country, and are packaged in glass. You can buy refills in a pack of four or piecemeal.
supernatural Concentrates Refill Set ($40)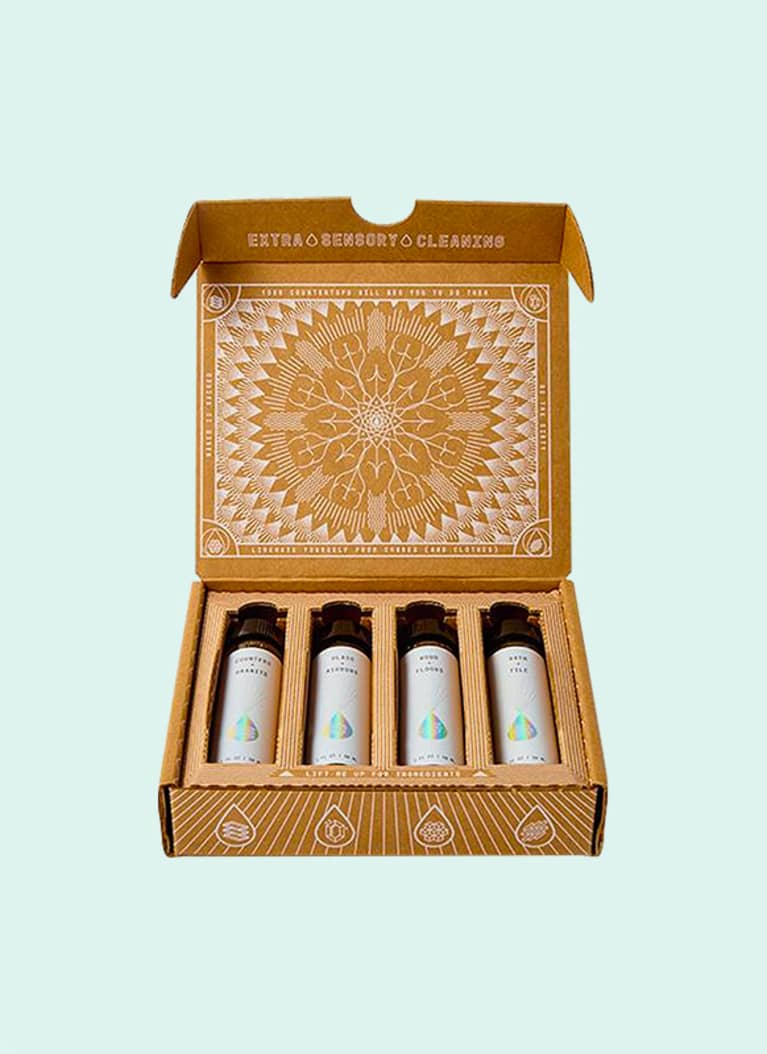 supernatural
4. ThreeMain
A new venture by two ex-tech entrepreneurs, ThreeMain is a subscription service that aims to take the plastic out of the cleaning industry. Its products come in reusable, aluminum bottles and its refills come in biodegradable pouches.
ThreeMain Liquid Dish Soap Refill ($7.99)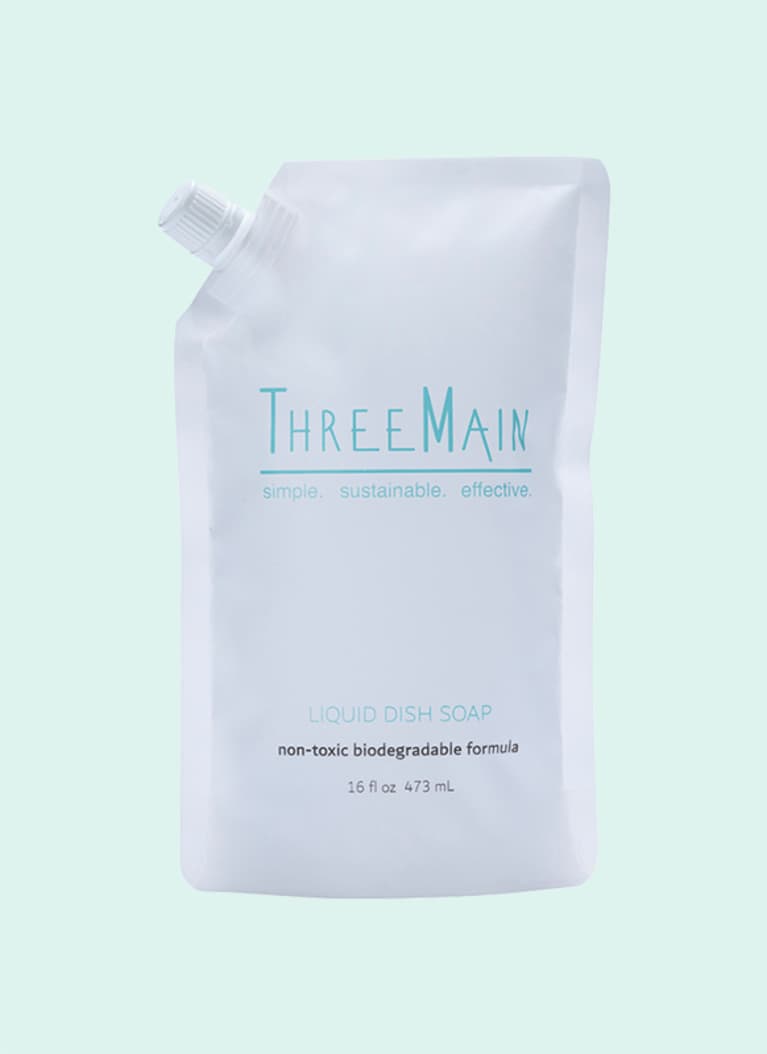 ThreeMain
5. cleancult
On the hunt for the ultimate vehicle for packaging refills, green cleaning company cleancult landed on a creative choice: the humble milk carton design. It's a smart solution that's easy to ship and recycle.
cleancult Foaming Hand Soap Refill ($6.75)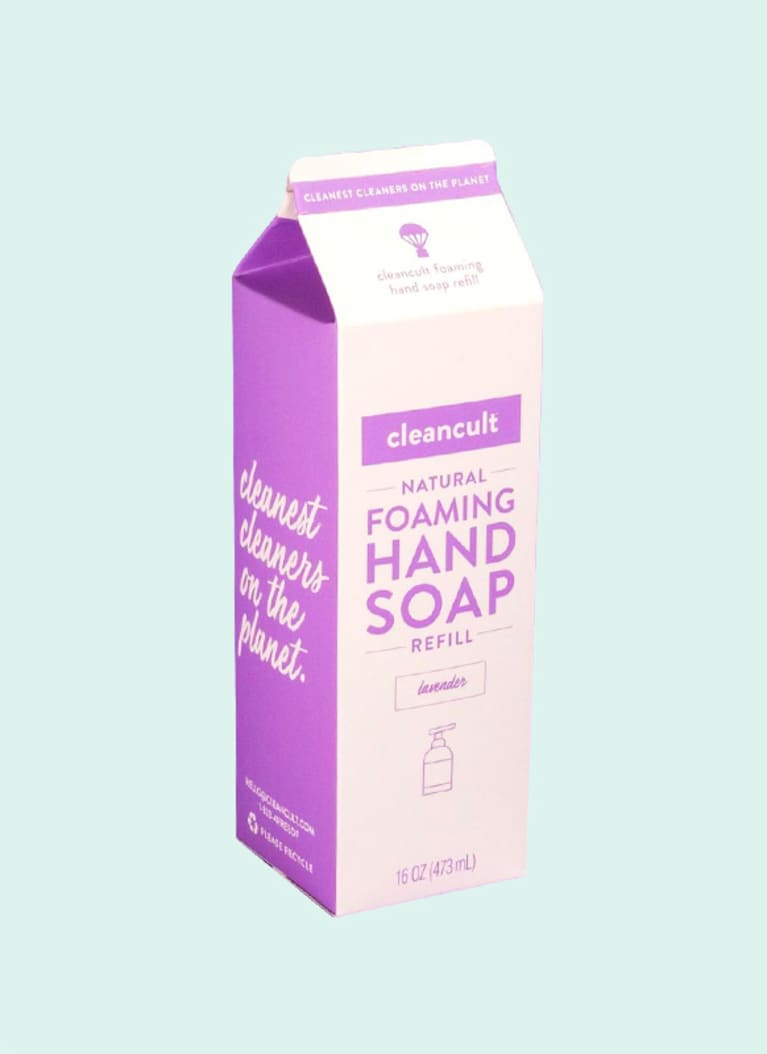 cleancult
6. Common Good
Common Good's founder Sacha Dunn envisions a world where every supermarket has stations you can visit to refill your soap whenever it's running low. And she's getting there! You can now find bulk bins filled with her cult plant-based cleaners in hundreds of shops worldwide. Find out if there's one near you here.
Common Good Dish Soap ($6.99)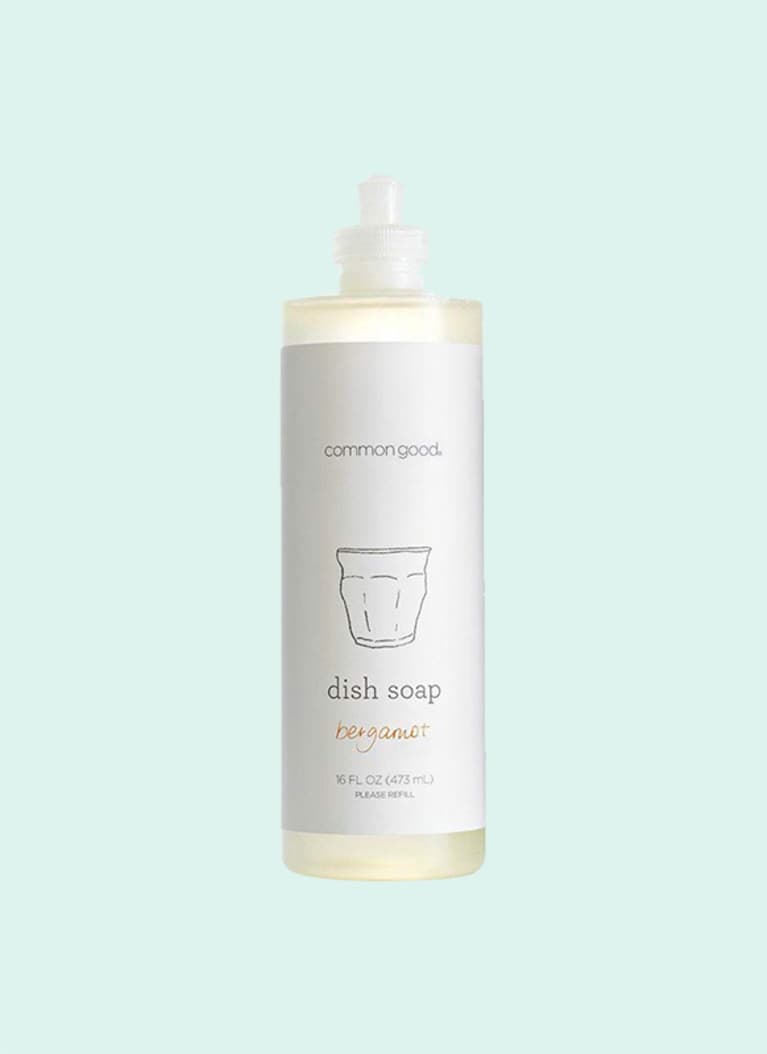 Common Good
7. Blueland
This new brand of EPA Safer Choice certified cleaners comes in simple, recyclable packaging. Its refills come in tablet form; each one is wrapped in paper and costs only $2. Started by a mom on a mission to cut back on plastic use at home, the company hopes to one day apply its plastic-free philosophy to other packaged good categories too.
Blueland Multi-Surface Refill Packs ($2)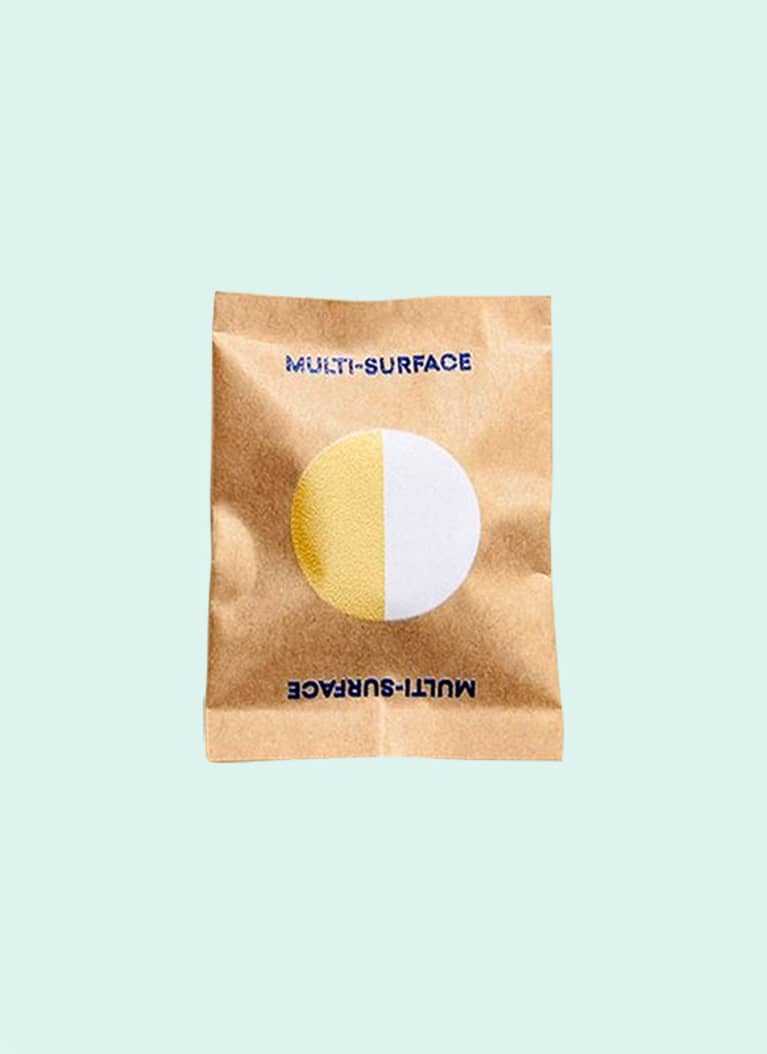 Blueland
8. Soapply
Soapply hand soap has an incredibly clean ingredient list, and proceeds from every purchase go toward water sanitation programs in Africa. Bonus: the company just started offering a refill option in its signature recycled glass bottle.
Soapply Refill Hand Wash ($31.50)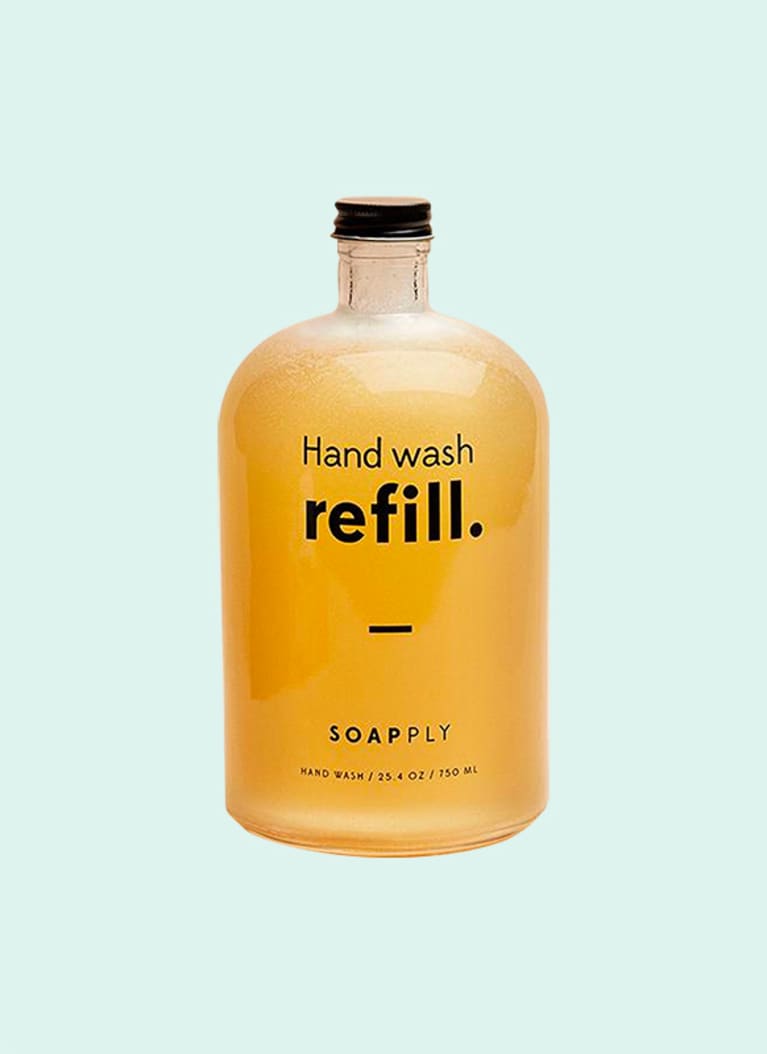 Soapply