paid content
 for

This Brand's Annual Goodness Report Is The Positivity We Needed Today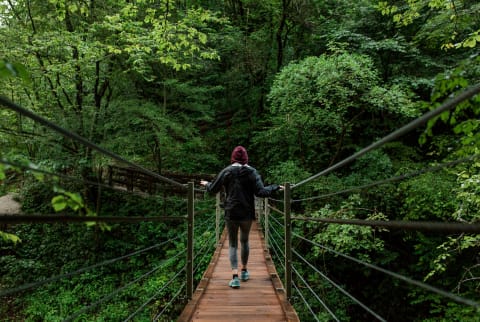 Image by Blue Collectors / Contributor
December 19, 2022
Whether it's the weather forecast, a news headline, or casual conversation, climate change is now a regular part of our modern lives—and with it, the notion of living more sustainably. We have our differences, but we are all united by our reliance upon the earth and our earth's reliance upon us. And we all want to see our loved ones thrive for generations to come. The call for a better world has never been louder, but where do we start? How do we do good, for real?
A Goodness Report? We like the sounds of that.
We live in turbulent times, which is why the sounds of a 2022 Goodness Report made our shoulders relax a little. This report released by Tom's of Maine (the personal care brand we all know and love) illuminates how the brand is currently supporting the planet, people, and the health of both while publicly declaring inspiring goals for the future. The 2022 Goodness Report is a certified dose of optimism… But it also provides a framework, and *reduced* footprints to follow, as we strive for a better world. Here are the takeaways:
1. When it comes to supporting climate change, get focused.
Sustainability is about learning how to live in symbiosis with our planet. That said, it can feel incredibly broad—spanning renewable energy, cutting down on waste, water conservation, and far beyond. We can't take on everything, but we can make great strides by channeling energy toward what we care about most.
For Tom's of Maine, that looks like climate change, packaging, and waste. In their 2022 Goodness Report, they share how reducing their water footprint, decreasing the amount of plastic used in operations and packaging, and waste reduction efforts are all examples of individual projects that yielded measurable impact. (Compared to 2020, their total 2021 carbon emissions decreased 14%.) To tackle a subject as broad as the environment, they had to get focused. But how did they get results?
2. How to do good, for real? Set goals. 
If you want to see results, you have to set goals—after all, you can't hit a target you can't see. But for Tom's of Maine, just as important as setting the goal is staying accountable to it. And part of that accountability was putting their goals out in the open via their Goodness Report: like achieving net zero greenhouse gas emissions across their value chain by 2040, or using 100% sustainably sourced materials by 2030. Setting goals, reporting progress, and continuously improving their efforts is how Tom's of Maine makes a difference—but this can work for us individually too!
3. Diversity, Equity, and Inclusion are central to helping all people.
The health of our planet is the foundation of a hopeful future, but so is the well-being of all people. In fact, the two are inextricably linked. While climate change poses a threat to everyone, communities of color and those with less economic advantage are likely to experience the worst of it. Tom's of Maine recognizes the junction between diversity and equity, and climate change—and they're actively working to do something about it.
On top of an internal Diversity, Equity, and Inclusion (DEI) program, Tom's of Maine has ongoing philanthropic initiatives. Their corporate giving program, Giving for Goodness, donates 10% of annual profits to fund climate change, health and well-being, and disaster relief organizations. Their Get Into Nature initiative was created to help young people from underrepresented communities access the outdoors. And according to the 2022 Goodness Report, 80% of the program's funding this year went to BIPOC-led organizations. Learning, growing, and bettering ourselves through DEI work, and giving back is a way we can make a difference today and every day.
4. Only make choices that are right for you.
To enjoy the planet and people around us, we need our health—and yet, it's the first thing we take for granted. Tom's of Maine values ingredient transparency, and explains where their ingredients come from, how they are processed, and what they do in their oral care and dental products and antiperspirants and natural deodorants to allow people to make the best choice for themselves. As their 2022 Goodness Report states, they value honesty in the purpose and source of every ingredient. And as consumers, we can make a difference by never settling for anything less.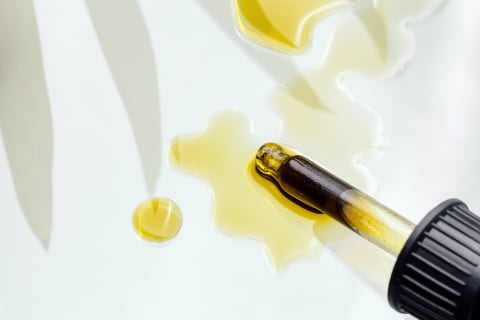 Image by Jovana Milanko / Contributor
Do good, for real.
While scrolling your feed, checking your inbox, or turning on the TV will show you that the world needs some goodness, it won't show you how to make it happen. But the 2022 Goodness Report is a perfect snapshot of how a brand (or individual) can do good, for real. Addressing the planet, people, and health—this report is a reminder that measurable change is made by setting goals, staying accountable, and sharing our wins with the world. We don't know about you—but this kind of positivity is exactly what we needed today!
Devon Barrow
Branded Content Editor
Devon Barrow is a Branded Content Editor at mindbodygreen. She received her degree from the University of Colorado. When she's away from her desk, Devon is teaching yoga, writing poetry, meditating, and traveling the world. She's based in Boulder, Colorado.
Devon's first book, Earth Women, is coming soon. To learn more, join the mailing list, and receive updates, head to www.devonbarrowwriting.com.