7 Reusable Items You Should Always Have Around (Because Recycling Isn't Enough)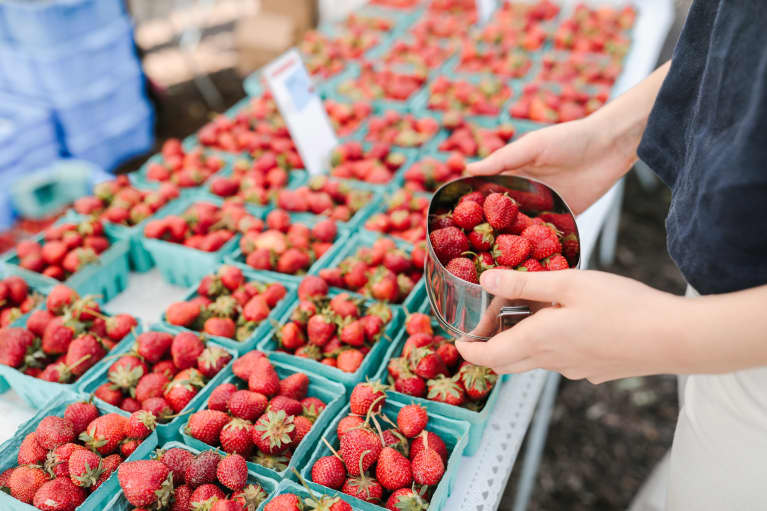 Our editors have independently chosen the products listed on this page. If you purchase something mentioned in this article, we may
earn a small commission
.
Reusing something is almost always easier on the planet than choosing a disposable—but recyclable—version, especially when you consider that recycling powerhouse China recently changed its rules around what types of recyclables it accepts, leaving many U.S. cities struggling to find a place to send their trash. Some recyclables are even being sent to landfill for the time being.
Depressing? You bet. But that also means there's never been a better time to cut out a few of the recyclables in your life and replace them with their reusable alternatives. Here are seven simple places you can cut down on the amount you recycle and opt for reusable items instead:
Whether iced coffee is your jam (plastic cup, typically recyclable) or you're a hot coffee aficionado (paper cup lined with plastic, typically not recyclable), coffee is an easy way to jump in with a reusable thermos. They can be purchased anywhere and range from $10 to $25 for something new or just a few bucks for something secondhand. To keep your daily habit from stacking up in the trash can, just hand your thermos (and straw) to the barista with a smile and a "Would you mind putting it in my mug, please?"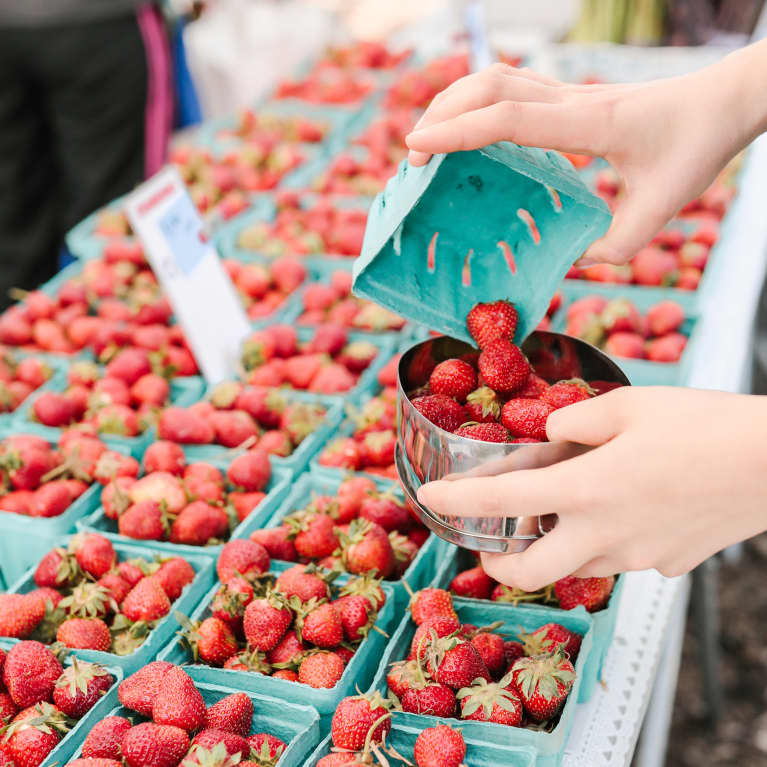 Styrofoam isn't recyclable in many U.S. cities, and even if it is, who needs it? To avoid getting a disposable container for leftovers when you're out to eat, find a lightweight container around your house—it can be as simple as a glass jar, or a clean plastic yogurt tub—and get in the habit of tucking it in your bag when you go to a restaurant. Sometimes you might forget, and that's fine, too. But each time you remember is a time you don't have to contemplate leaving that last taco on your plate versus carrying it home in a disposable container.
Bubble mailers—those paper-on-the-outside, bubble-wrap-on-the-inside packages—aren't typically recyclable (though it varies, so be sure to check for a recycling symbol on the mailer before you throw it out). Luckily, even though they may not be recyclable, they ARE reusable. Tape a new address over the old address and reuse the mailer to send your next package. I like to doodle a little note that says "Please reuse or recycle me!" on it, too!
Since you already bring your reusable tote bags to the grocery store, might I suggest one more easy thing to add to the mix? Reusable cloth produce bags can replace those rolls of clingy green or white plastic bags in the produce aisle. You can buy a set online and tuck them into your tote bags, ready for your next trip. At the store, use them to package up heads of lettuce, broccoli, carrots, apples, whatever you'd typically place in a plastic bag. Easy!
Paper napkins aren't recyclable once they've got food residue on them (so, all the time), since the soiled paper can't be cleaned well enough to be reused in new products. But! You can do all the reusing up front with just a few cloth napkins. These aren't your grandmother's napkins (though, I mean, if she offers you a set, who are you to say no?)—they come in lots of styles and prints and casual, washable fabrics like cotton and linen. I let mine get stained and rumpled and only wash them when they get truly dirty, every couple of meals. Using them like this, rather than fussily and fancily, makes them feel more like the disposable paper you know and love.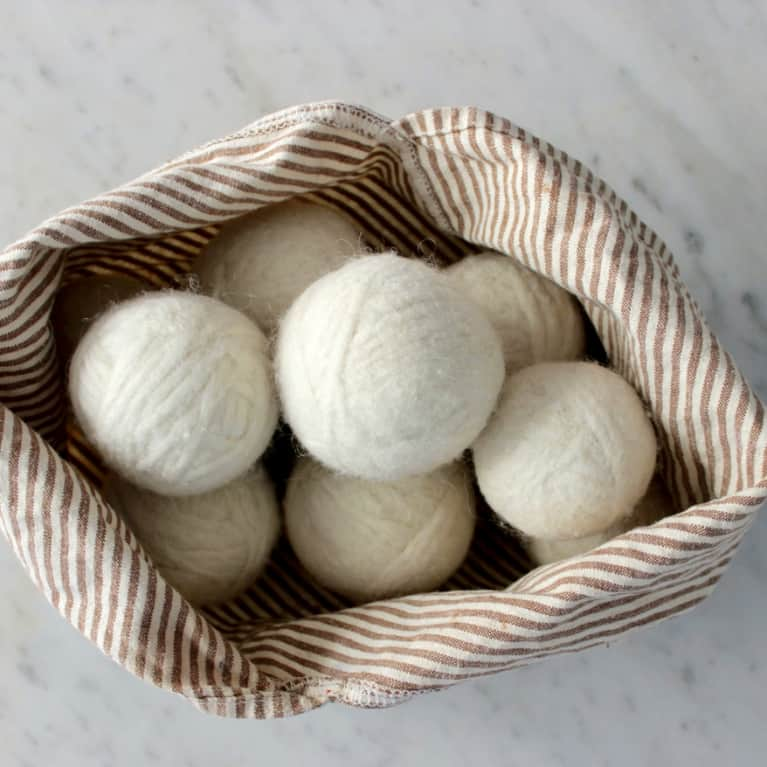 If you're devoted to dryer sheets (which aren't recyclable), consider giving this easy alternative a try next time you run out. Dryer balls are reusable wool spheres that bounce around in your dryer, helping reduce both static and drying time. Unlike dryer sheets, they last for years. Bonus: They're also a nontoxic alternative to the harmful chemicals that some brands of dryer sheets contain. You can even add a few drops of essential oils to them to keep that fresh-out-of-the-dryer smell!
Liquid hand soap bottles are recyclable, once you remove the pump top (which can't be recycled, since it has a mix of different plastics and metals). But, if you swap it out for a soap dish, you can make the switch to bar soap, which is easy to find packaged in paper (recyclable) or without any packaging at all (even better!). I recommend a soap dish with a slatted bottom, which helps the bar of soap dry between uses. Grab one for the kitchen, bathroom, and shower, and you'll never need to recycle a plastic soap bottle again.
We peeked inside the purses of sustainable superstars, and these are the items they always carry around.