The Reusable Coffee Cups You'll Want To Take Everywhere This Fall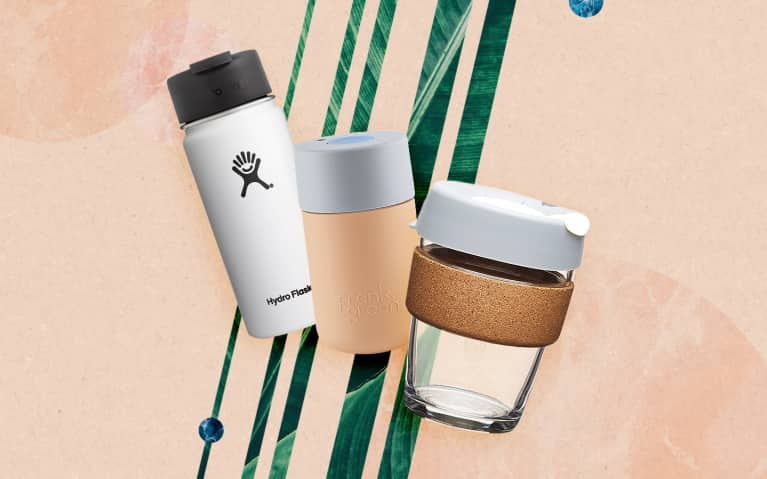 Our editors have independently chosen the products listed on this page. If you purchase something mentioned in this article, we may
earn a small commission
.
Now that straws are out of the picture, it's time to set our sights on the next wasteful item we could all live without. To-go coffee cups have my vote! They're unnecessary, often unrecyclable, and produced in staggering amounts. (Starbucks alone serves about 8,000 per minute.)
This fall, let's all vow to either take a mindful moment with our coffee, tea, and tonic, and enjoy them sitting down, or carry around a reusable cup so they can be taken on-the-go. Here are five that will last you through the season and beyond so you can go forth and sip sustainably. Some are new releases, others are tried-and-true models, but they all have a little something that makes them extra special.
If you're a wannabe barista: Soma Brew Bottle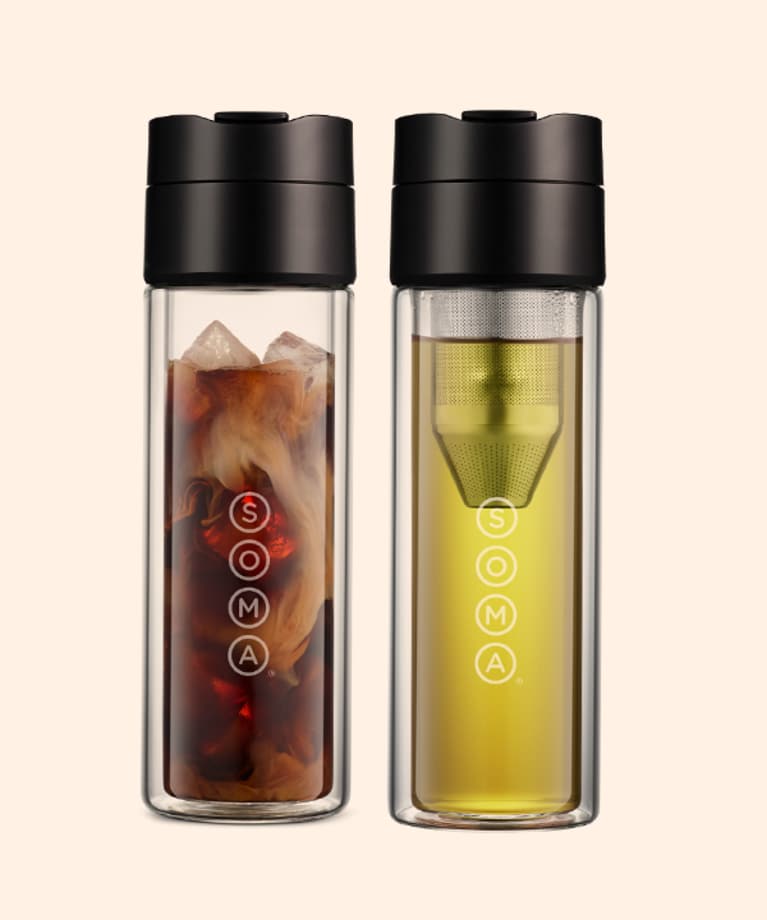 In keeping with the brand's line of water bottles and filters, Soma's new model is sleek, minimalist, and easy to use. A double-walled glass bottle topped with a stainless-steel filter, it lets you brew your own pour-over coffee, cold brew, and tea from home. The cold brew function provides a nice alternative to buying iced coffee in a plastic cup—just let your grounds soak in the fridge overnight and they'll be ready to go in the morning. And once the cooler weather hits, you can use the same bottle to brew your own hot blend.
Soma Brew Bottle ($40)
If you have an eye for design: Frank Green Reusable Cup
Frank Green is an Aussie brand that's on a mission to nix single-use bottles. Their reusable cup is sleek and stunning, and you can customize its colors based on your preferences. Its unique design features a push-button up-top and small sipping hole, meant to prevent spilling and keep drinks at a steady temp.
Frank Green 12-oz. SmartCup ($29.99)
If you like to sit and enjoy your drink: The YETI rambler mug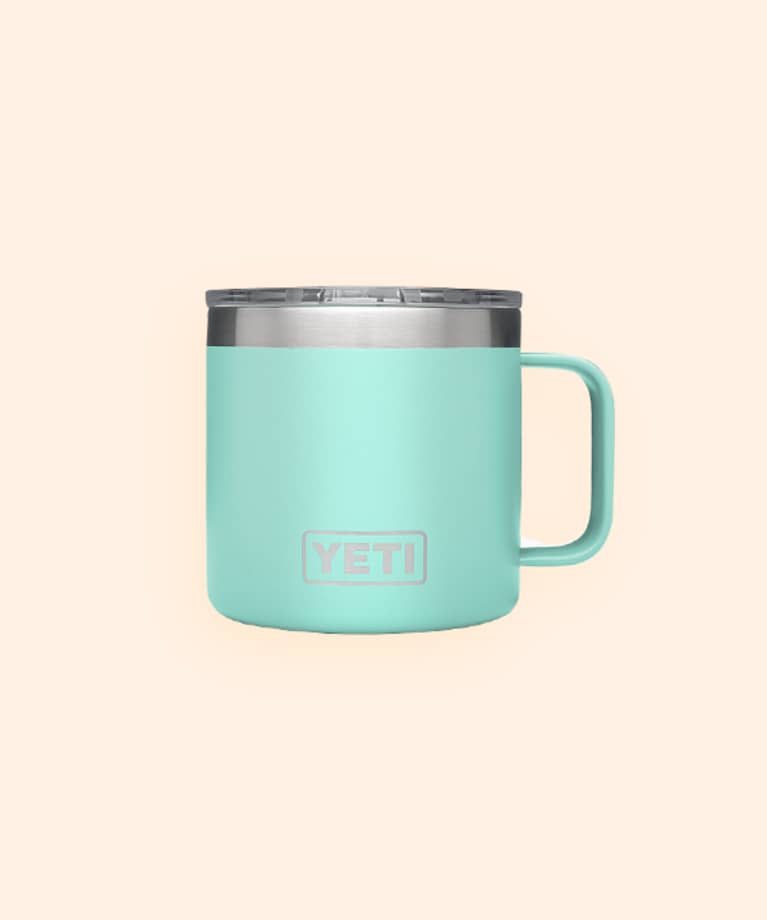 YETI's industrial mugs are made for camping, so you know they're super durable. Made of stainless steel, they're dishwasher-safe and will keep your drinks hot for a loooong time. They're a nice option to keep on your desk at work or bring to a café, and they come with a choice of two lid styles: open or closeable.
YETI 14-oz. Insulated Camp Mug ($24.99)
If you're always on the go: KeepCup Cork Edition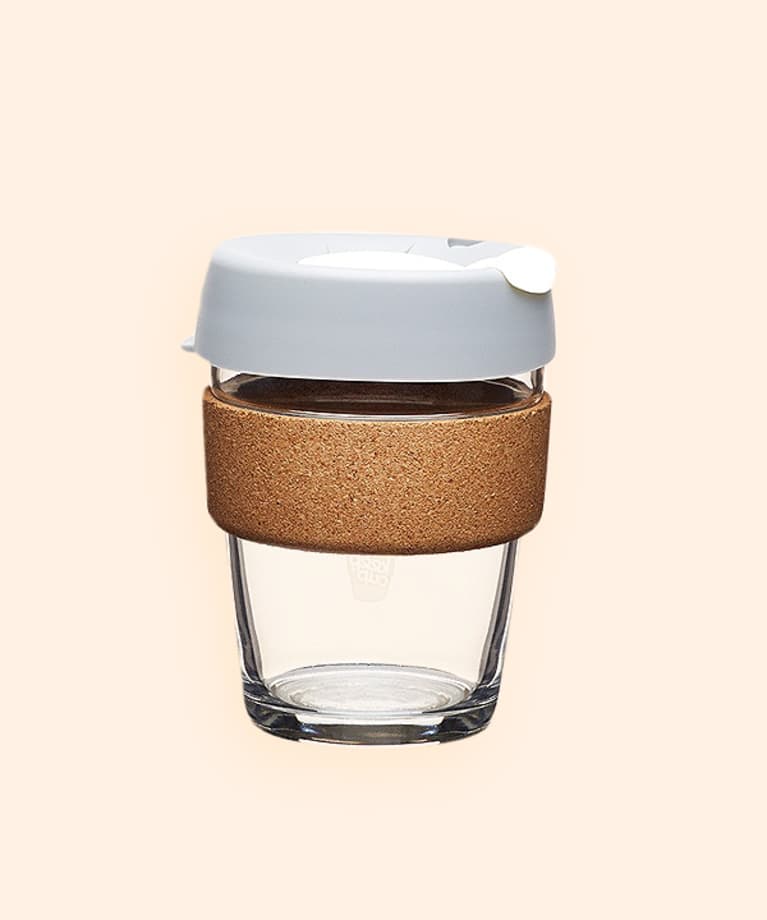 I've long been a fan of KeepCup; the 12-ounce glass mug is the perfect size to throw in your bag, plus it's super light and durable. The cork band (which, by the way, is made from recycled wine corks) is like a built-in cardboard sleeve. It's the perfect mug to have on hand if you have to run into a coffee shop and get something to go.
KeepCup ($26)
If you like to savor your brew: Hydroflask Insulated Coffee Mug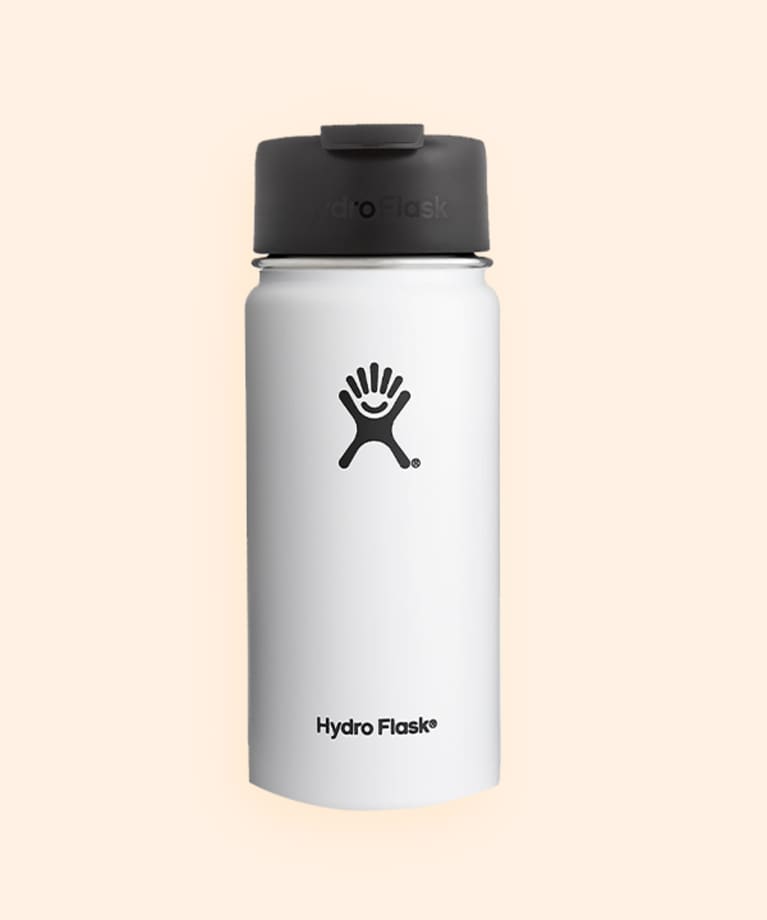 Hydroflask's double-walled design keeps drinks hot for up to six hours, according to the company's website; nine according to my not-at-all scientific studies.
Hydroflask 16-oz. Insulated Coffee Mug ($24.95)