The Simple Questions You Need To Ask Every Time You Go Shopping

By Sara Weinreb
mbg Contributor
Sara Weinreb is the host of the Medium Well podcast and curator of the weekly email, Sara... lately.. She has a bachelor's degree from Tulane University.
Spring is upon us, and that means spring cleaning and finally letting those shoulders and toes free! For me, the warmer weather also serves as a lovely reminder that I'm approaching my anniversary with a capsule wardrobe.
My pared-down closet has allowed me to live more intentionally and only wear items that I truly love; that will be long-term investments instead of impulse buys. Long gone are the days of no room in the closet, no money in the wallet, and simply nothing to wear in the morning (hey, we've all been there).
I am now a firm believer that buying fewer, better items is the way to go, and it's oh-so-easy. Here are eight questions you can ask yourself before adding something new to your wardrobe this season:
1. What can I match this with in my current wardrobe?
Buying something new should not mean that you now need to buy a bunch of new things to go with it. Imagine your current wardrobe: What would you wear this item with? Think about shoes, accessories, and any pieces you might need to complete the look. If you can imagine multiple ways to wear the item with what you currently own, it will be a worthwhile addition. If you are pursuing a capsule wardrobe, you will want to take this one step further and ensure it matches a majority of the other pieces you have in your capsule so that you can mix-and-match to your heart's delight.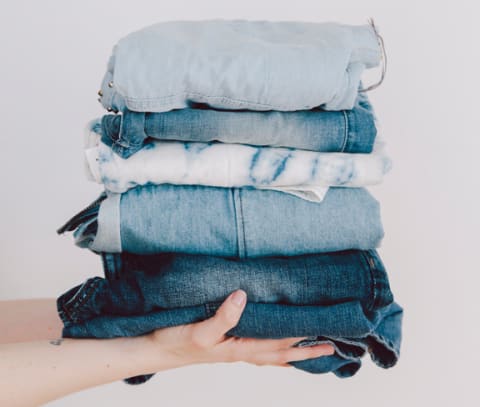 2. What fabric is this made out of?
Before I launched my own ethical fashion company, IMBY, I barely paid attention to fabrics. Yes, I knew polyester was junky, but I didn't realize that it was also the reason some of my shirts made me sweaty or stuck to my body. Yuck. Investing in higher-quality materials means a higher-quality experience wearing the garment and less guilt about its environmental toll.
3. Is this comfortable?
This one is easy: Don't buy something you don't feel great wearing. Seriously. We all have those pity items in our closet that were cute or on sale but are tight in the wrong places, make us sweat, or are totally inappropriate for just about any occasion. Save a garment this poor fate by not purchasing it in the first place.
4. What are the care instructions?
Save money and be kind to the environment by avoiding items that are dry-clean only. This little tip will take the stress out of your wallet and your after-work errands.
5. Was this made responsibly?
I made the decision to exclusively buy responsibly made clothing over three years ago and I've never looked back. Once I started purchasing items that were made in the USA using responsible materials, I started gravitating toward higher-quality products that told a story. I was able to connect with designers and individuals who cared about the quality of their clothes and the impact they made.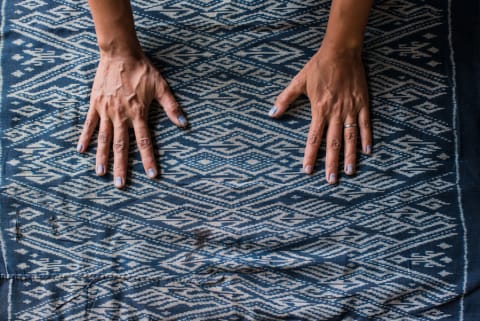 6. Is this something I truly love?
Back in my former shopaholic days, I used to acquire mass amounts of clothes just because they were cheap. I justified them by telling myself that somehow, at one point or another, they would serve me. I would shop out of boredom or to fulfill a need for something new—never for the love of the garment. One way to test whether you're doing the same is to just walk away (or close the browser tab). If you can't stop thinking about a piece a day or two later, you can feel confident it's the one.
7. Will I want to wear this next spring?
Oh trends, why do you have to be so cruel? It's easy to get caught up in fringes or colorblocking or bandannas or (insert trend here), but will this investment withstand the test of time? Next spring, will you be excited when you pull out your clothes from storage and find this gem again? If not, skip it. It's just not worth it and will likely end up in the donate pile sooner than later, and what's the point of that?
8. How many times will I wear this?
I now evaluate items on a cost-per-wear basis. Is this something I will want to wear all the time? I'm a big fan of Livia Firth's 30 Wears Campaign, which encourages people to buy only things you think you will wear at least 30 times.
Follow these tips and you will be well on your way to the closet of your dreams—not just a closet that's full of stuff you don't want to wear. Plus, you will be saving money, lessening your environmental impact, and reducing the stress of having to decide what to wear. It's a scenario in which everyone wins (except for maybe fast fashion—sorry, not sorry!).

Sara Weinreb
Sara Weinreb is the host of the Medium Well podcast and curator of the weekly email, Sara... lately. She is currently training to be an herbalist. Sara received her bachelor's degree from Tulane University and has since worked as a writer, sustainability consultant, and design thinking facilitator on a mission to support people and businesses in being kinder and more connected to each other, the planet, and themselves. Her expertise is in the intersection of business and social and environmental impact. Sara's writing has been featured in Forbes, USA Today, Cherry Bombe, The Fullest, and AlleyWatch, amongst others. You can follow along with her adventures and misadventures at @saraweinreb.