Could Zero-Waste Restaurants Be The Future Of Fine Dining?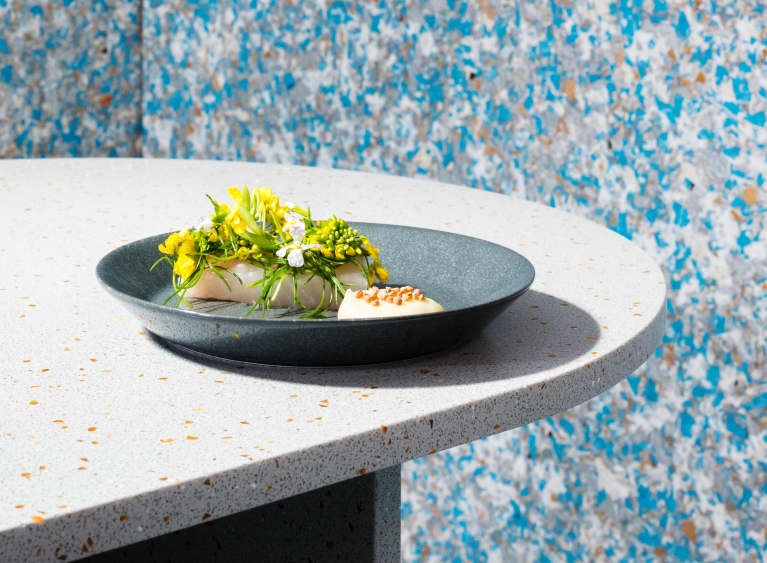 In a cavernous room that could have been extracted from an otherworldly painting, three chefs describe their dining philosophy to a long, grand table filled with visitors. Platters of small, beautiful bites dot the otherwise minimalist tables and allude to their new kind of restaurant experience.
"We're trying to make zero-waste cool by bringing it to the fine dining level," explains Carlos Henriques, who runs new Helsinki-based restaurant Nolla alongside Luka Balac and Albert Franch Sunyer. In New York City by invitation of the Finnish Cultural Institute, they are sharing how they've managed to eliminate most of their restaurant waste in a series of panels, talks, and tastings for the NYCxDESIGN festival.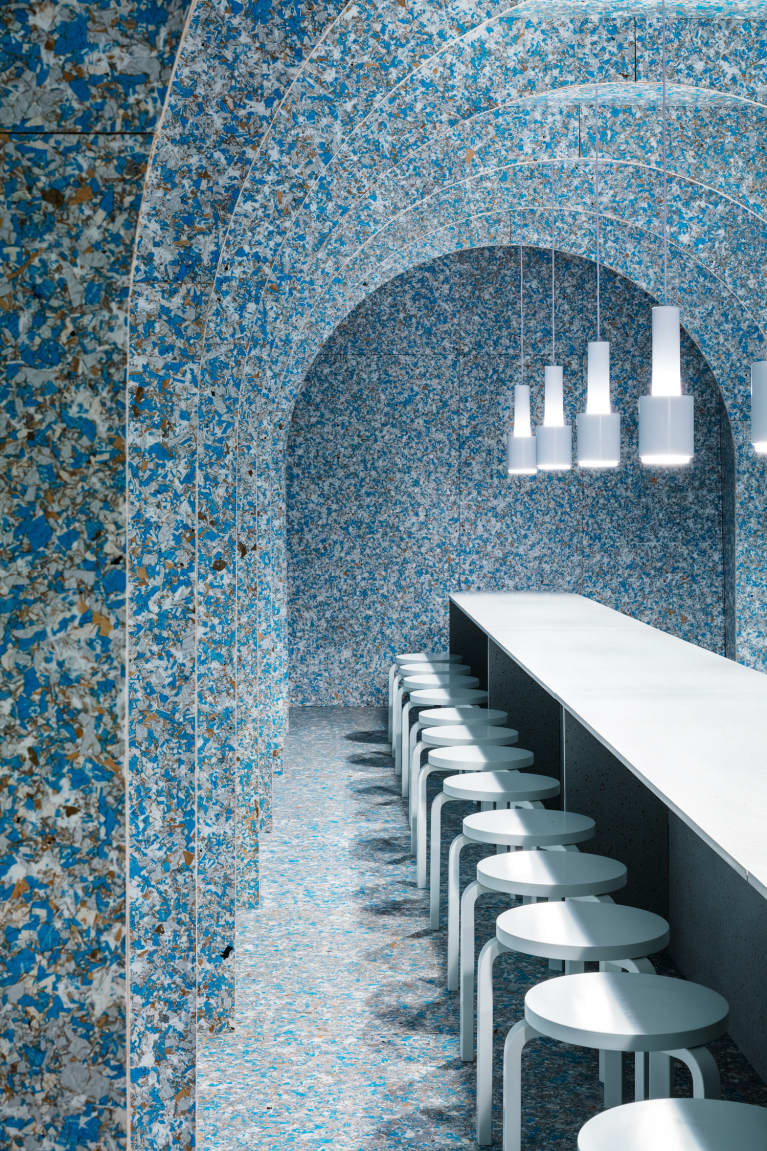 In a fantastical room lined with speckled walls made with recycled plastic and dotted with biodegradable packaging material, they explain that adopting a zero-waste mentality—and sticking to it through thick and thin—has helped them nearly eliminate the 154,323 pounds of waste the average restaurant produces a year. This means they compost all food scraps, seek to use local ingredients that would have otherwise been trashed, and don't let anything wrapped in single-use packaging through the door.
While adopting such strict standards may seem impossible, the three say that many of their suppliers were able to switch over to reusable packaging relatively easily—it just took a little insistence. "When we got something that wasn't in reusable packaging, we just sent it back. People respect you even more when you do that," says Henriques. "And once people start to understand what we're trying to do, they get excited by it."
While they've been able to source many local ingredients that live up to their standards by staying diligent, some basic ones—like pepper—are still off limits because they can't track down the right source.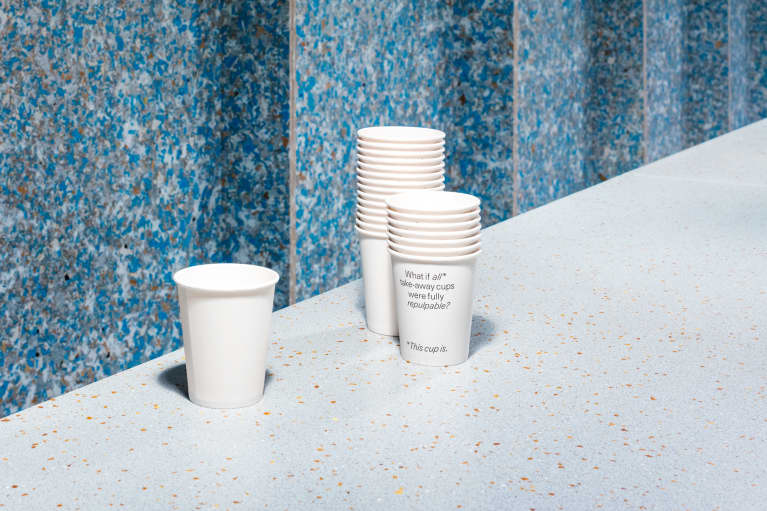 You won't find any sort of paper product anywhere in their restaurant, which means no menus. But this plays into their overall goal to adopt an ever-changing, hyper-local food philosophy. "We are not the ones demanding what we have on the menu. The farmers tell us what we have to work with," says Franch Sunyer, who's in charge of the kitchen.
In the three months that the restaurant has been open, it's been packed. The founders are hopeful that their early success could speak to a new wave of ultra-waste-conscious restaurants around the world.
"I think zero-waste is going to become a necessity in dining. It's only a matter of time," says Henriques. "When people see that there is a restaurant that makes more money doing this, why wouldn't they try it too? I think other restaurants are already starting to make changes. It's happening fast." We'll toast our food-waste crostinis to that.
Restaurants aren't the only places going zero-waste. Check out this grocery store and brewery concept.