How To Use organic veggies+ In Everything You Eat, From Morning Smoothies To Decadent Desserts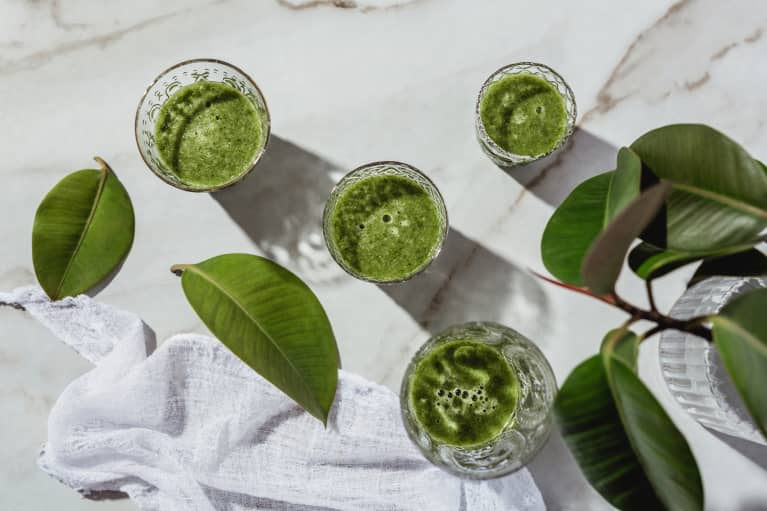 Last updated on May 5, 2022
There are tons of quick and simple ways you can add organic veggies+ into the meals you're already making—whether you blend it in smoothies, add it to soups, use it to garnish a salad, or sprinkle it over a bowl of popcorn, the flavor is so good that it can be added to just about anything.
Here, three creative ways to incorporate organic veggies+ into your daily meals. Eating vegetables has never been so easy.
organic veggies+ Green Smoothie
1 medium zucchini, raw with skin on
1 avocado
Juice of 1 lime
1 Medjool date, pitted (sulfur-free, oil-free, dried)
16 fl. oz. milk of your choice (coconut, tiger nut, or rice milk all work well)
8 fl. oz. ice
2 tbsp. organic veggies+
4 to 8 fresh mint leaves (start with 4, and add more to taste)
Combine and blend in a high-speed blender.
Taste and adjust if necessary.
Serve in a bowl topped with your desired toppings, such as sunflower seeds, ground flax, or chia seeds.
organic veggies+ Buckwheat Breakfast Bowl
8 oz. soaked buckwheat
8 oz. frozen strawberries and/or raspberries
Juice + zest of half an organic orange
2 tbsp. organic veggies+
8 oz. milk of your choice (coconut, tiger nut, and rice milk all work well)
Soak buckwheat for 30 minutes. Drain and rinse with cold water.
Combine with all ingredients in a high-speed blender.
Serve and top with your favorite toppings, such as yogurt, hemp seeds, berries, coconut flakes, cacao nibs, orange zest, or toasted buckwheat.
¼ cup (2 oz.) coconut butter
1 cup (8 oz.) hot water
150 g 100% dark chocolate, shaved
½ cup (4 oz.) maple, date, or yacon syrup
1 to 2 tbsp. organic veggies+
Contents of one dried vanilla bean
Shave chocolate.
Ensure water is warm so that mixture melts quickly, which allows for proper emulsification in the blender.
Combine and blend on low-medium speed at first, increasing to high speed until contents become smooth and creamy.
Pour into a large bowl to set into ganache. Leave uncovered at room temperature until completely cooled, then cover and place in the fridge to set completely, at least 2 hours.
Once set, scoop small amounts with a teaspoon. Dust dry hands with cacao powder and roll quickly into small balls.
Garnish with chopped seeds, chia, hemp seeds, flaxseeds, or roll in more organic veggies+.