This Year, Make These 11 Ethical Chocolate Bars Your Valentine
Our editors have independently chosen the products listed on this page. If you purchase something mentioned in this article, we may
earn a small commission
.
Jane Mosbacher Morris is CEO of To the Market, a company that identifies ethical products around the world, and her new book, Buy the Change You Want to See: Use Your Purchasing Power to Make the World a Better Place, compiles her extensive knowledge on sustainably made goods in one place. To ring in Valentine's Day, we're sharing an excerpt on the best chocolates you can buy.
Which bar should you choose? Check out these chocolate visionaries who are focusing on building relationships with farmers, publishing sourcing reports, and changing the world, one bar at a time
1. Amano
Considered one of the best-tasting bars by many in the craft chocolate industry, Orem, Utah–based Amano chocolate has won gold, silver, and bronze awards for years at the "Olympics of Chocolate"—the International Chocolate Awards—as well as at other competitions. (Yes, there are chocolate competitions.) Founder Art Pollard is obsessed with quality and taste and has formed direct-trade relationships with farmers in places including Venezuela, Ecuador, the Dominican Republic, and Papua New Guinea. Be sure to try their Raspberry Rose 55%, Madagascar 70%, and Cardamom Black Pepper 60%.
Amano Raspberry Rose 55% ($8.50)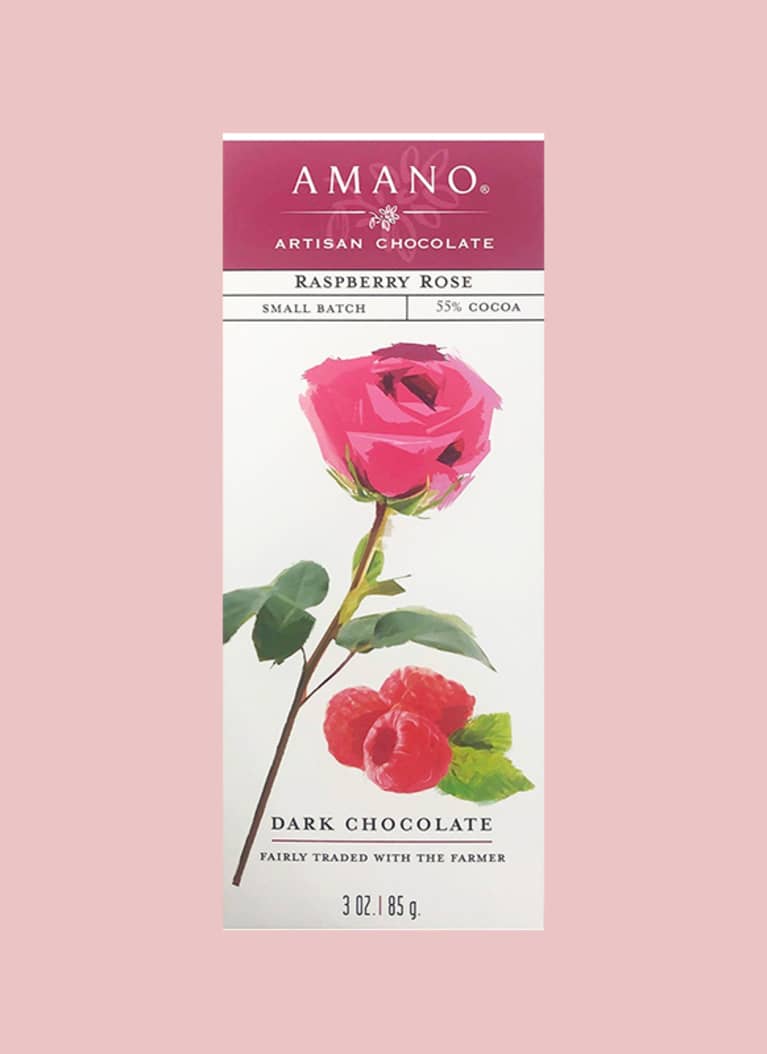 Amano
2. Askinosie
Named one of Forbes' "Best Small Companies in America," this Springfield, Missouri–based family-owned company sells bean-to-bar, single-origin, direct trade chocolate and weaves social responsibility into everything they do, including projects with cooperatives and women's groups in Africa. Askinosie also does profit-sharing with farmers in Ecuador, Tanzania, and the Philippines and provides lunch to nearly 3,000 children at schools in the communities where they work. Each bar has a picture of the farmer on it, which is one way the company tries to connect consumers to the source.
Askinosie 88% Super Dark Blend Chocolate Bar ($8.50)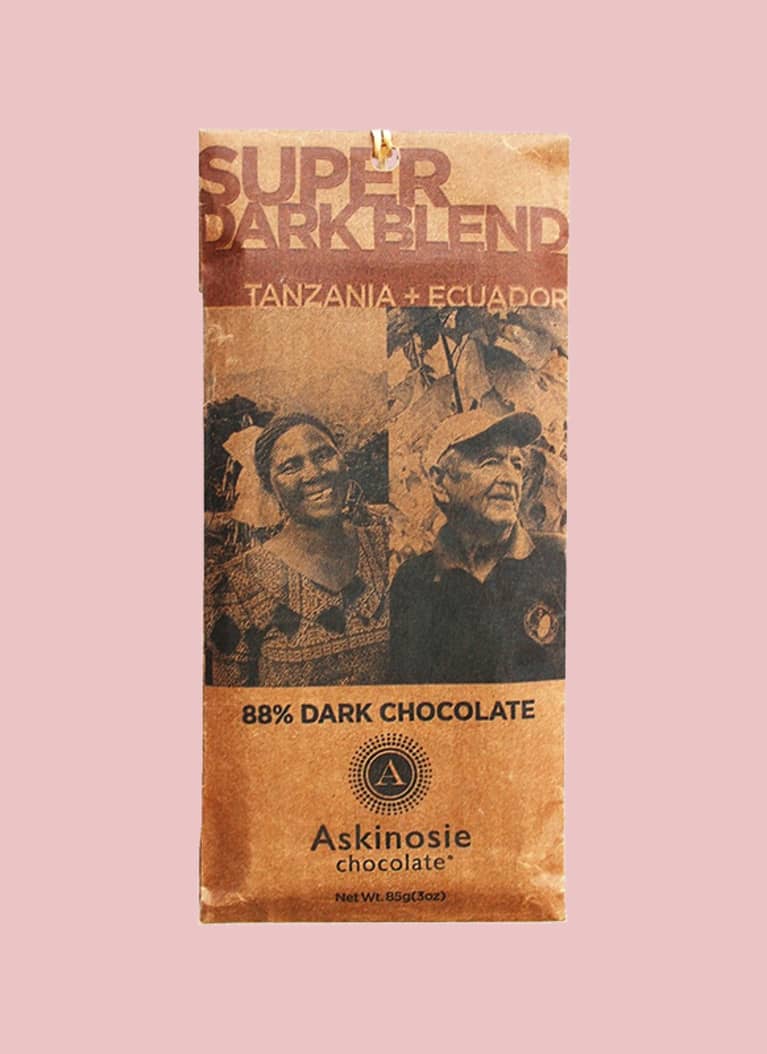 Askinosie
3. Dandelion Chocolate
This bean-to-bar chocolate factory opened in the Mission District of San Francisco in 2010, partly in homage to formerly SF-based Scharffen Berger. Dandelion takes the art of chocolate very seriously, hand-sorting beans sourced from farmers, painstakingly roasting batches to get the right flavor, and limiting ingredients to cacao and sugar—no added cocoa butter, vanilla, or lecithin. Dandelion is also focused on transparency and consumer education through its website and book. Visit the factory/café in San Francisco or Tokyo and watch chocolate being made while you sip hot chocolate and munch on a pastry. Try bars made from single estates, such as the 70 percent cacao from Hacienda Azul in Costa Rica.
Dandelion Chocolate Hacienda Azul Costa Rica 70% ($8.50)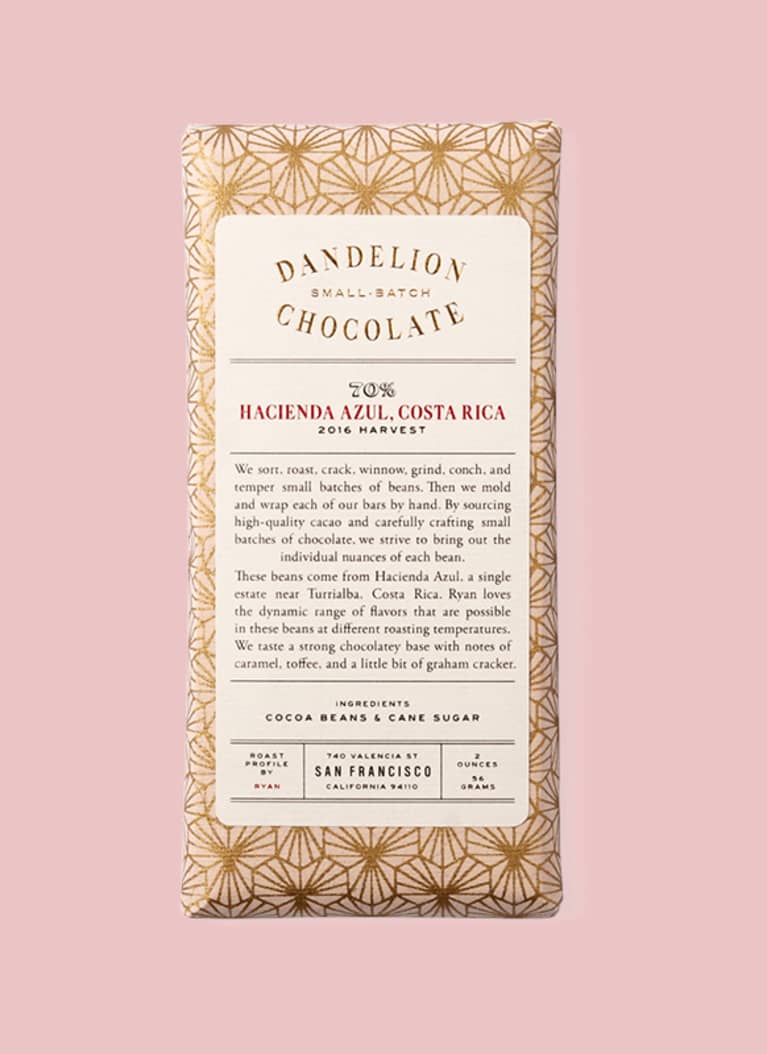 Dandelion Chocolate
4. Endangered Species Chocolate
Using Fairtrade America-certified cacao sourced from West African farmers, Indianapolis, Indiana–based Endangered Species Chocolate donates 10 percent of net profits to support conservation efforts. ESC has a beautiful impact report that shows the animals your purchase benefits (rhinos, chimpanzees, and lions, oh my!). You can also see where in the world they live and how much money the company has given to its wildlife-focused partners—more than $1.3 million in the past three years. Try ESC's Dark Chocolate with Peppermint Crunch 72% and Dark Chocolate with Caramel and Sea Salt 60%.
Endangered Species Chocolate Penguin 72% Cocoa ($33.99 for 12-pack)
Endangered Species Chocolate
5. Guittard
In the mid-1800s, Etienne Guittard left France for California, hoping to strike it rich with gold. He carried chocolate from his uncle's factory to trade for mining supplies. The miners quickly bought up all his chocolate. Recognizing another kind of gold, Guittard sailed back to France to learn the craft, returning to San Francisco in 1868 to open Guittard Chocolate. Today, this fifth-generation family-owned company makes fair-trade-certified bars, chips, and couverture and focuses on community involvement and environmental stewardship.
Guittard 85% Clair De Lune ($4.99)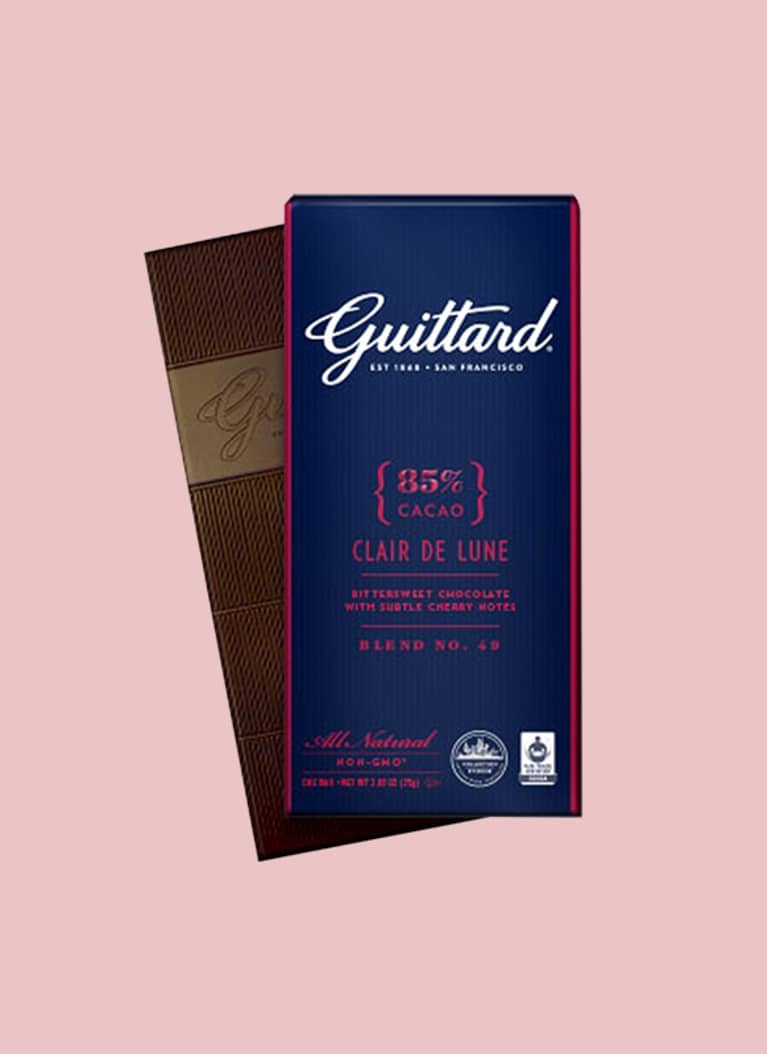 Guittard
6. Pacari
This Ecuadorian company has a direct relationship with its farmers, paying a premium and running social programs. They participate in organic and biodynamic farming and process their own cacao. "It is the best chocolate coming from Latin America that has had the most impact," says chocolate scholar and author Maricel Presilla.
Pacari Allspice Organic Chocolate Bar ($5.50)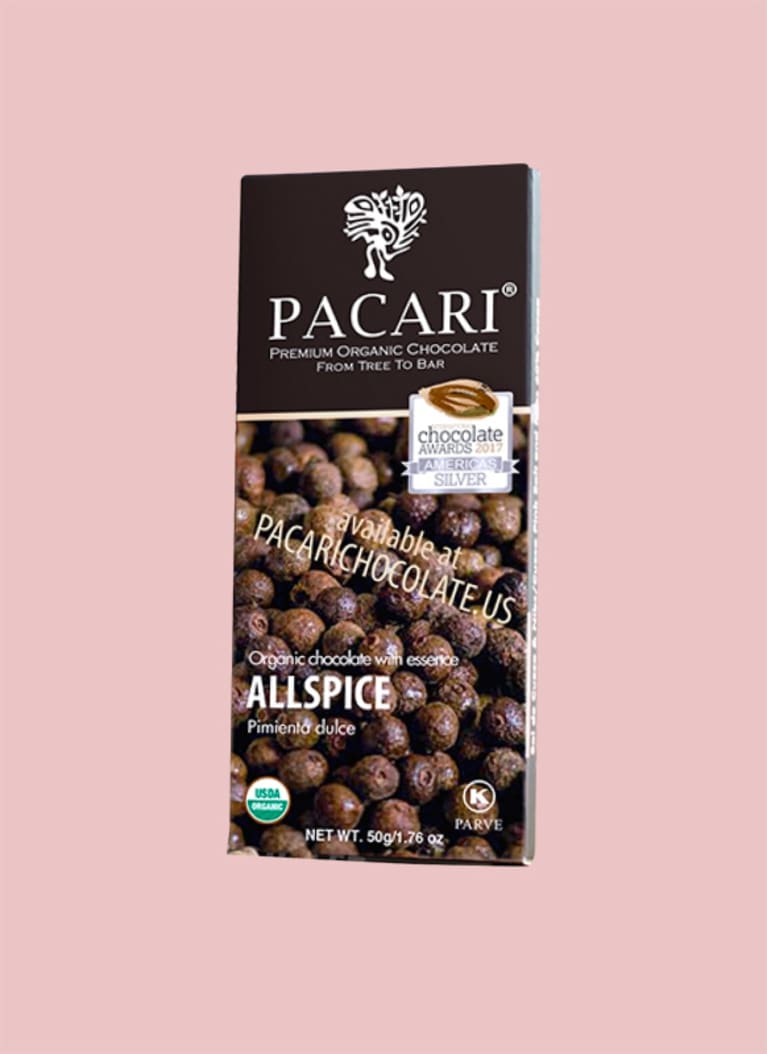 Pacari
7. Raaka
This Red Hook, Brooklyn–based chocolate company strives for environmentally and socially responsible production of delicious chocolate creations that showcase "the wilder side of cacao." The certified organic, kosher, non-GMO "wild" bars include flavors such as Bananas Foster (68 percent cacao, with organic bananas and organic vanilla bean), Coconut Milk (60 percent cacao) bar from Zorzal Cacao in the Dominican Republic, and the Limited Batch Ginger Snap (70 percent cacao). You can also book a tour of their facility and take a class there.
Raaka Bananas Foster 68% Cacao ($6)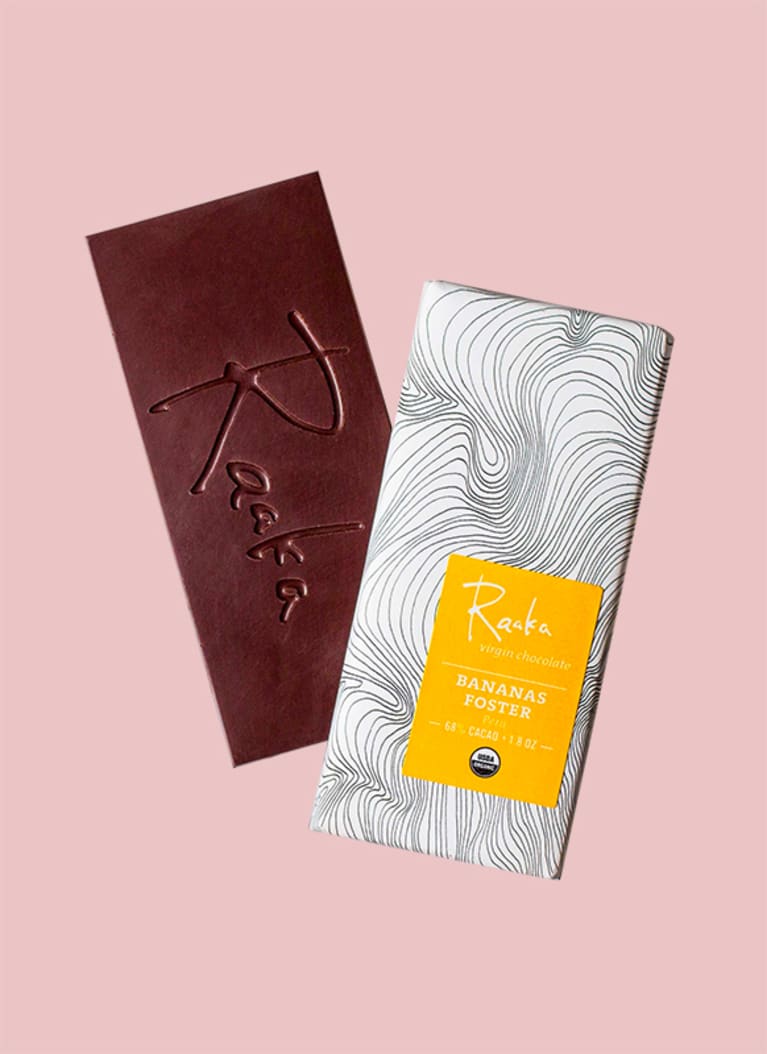 Raaka
8. Tabal
Founded in 2012 by former high school principal Dan Bieser, Wauwatosa, Wisconsin–based Tabal is one of the Midwest's few bean-to-bar, certified organic, and kosher chocolate makers, offering, among other things, single-origin bars. Tabal focuses on great chocolate and great relationships and sources beans from farmers or co-ops in a dozen different locations, including Costa Rica and Colombia. Order online or buy at their chocolate lounge and factory store, where you can also take a class in chocolate. Try their Peru 70% with chili peppers or cherries, and their Dominican Republic Espresso Crunch 70%.
Tabal Peru 70% + Chili Pepper ($8)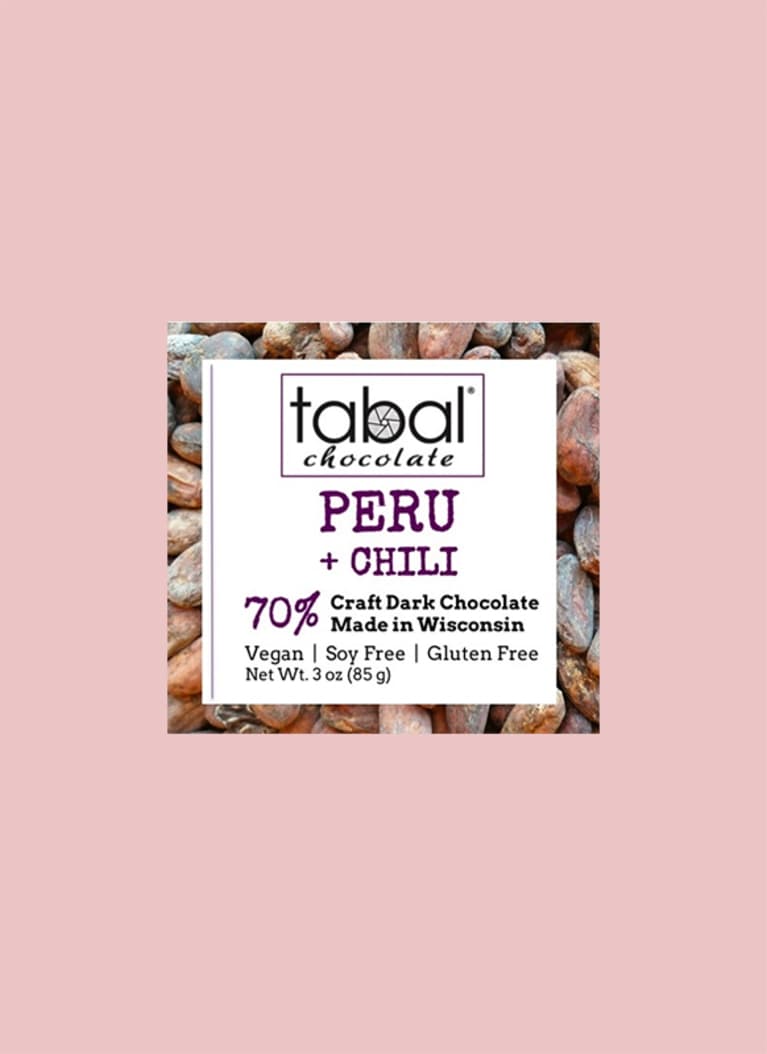 Tabal
9. Theo
Founded in Seattle in 2006 by Joe Whinney, Theo is one of the largest and most respected of the bean-to-bar makers and a pioneer organic cacao user. Whinney reportedly fell in love with Central America and Africa in the late 1990s and formed a chocolate company to share the love. Theo has relationships with individual farmers and cooperatives and pays far above the commodity price. Take a factory tour at the Seattle location to learn more. Try the Coconut Turmeric Chocolate Clusters, Salted Almond 70% Dark Chocolate, and Cinnamon Horchata 45% Milk Chocolate bar.
Theo Salted Almond 70% Dark Chocolate ($3.99)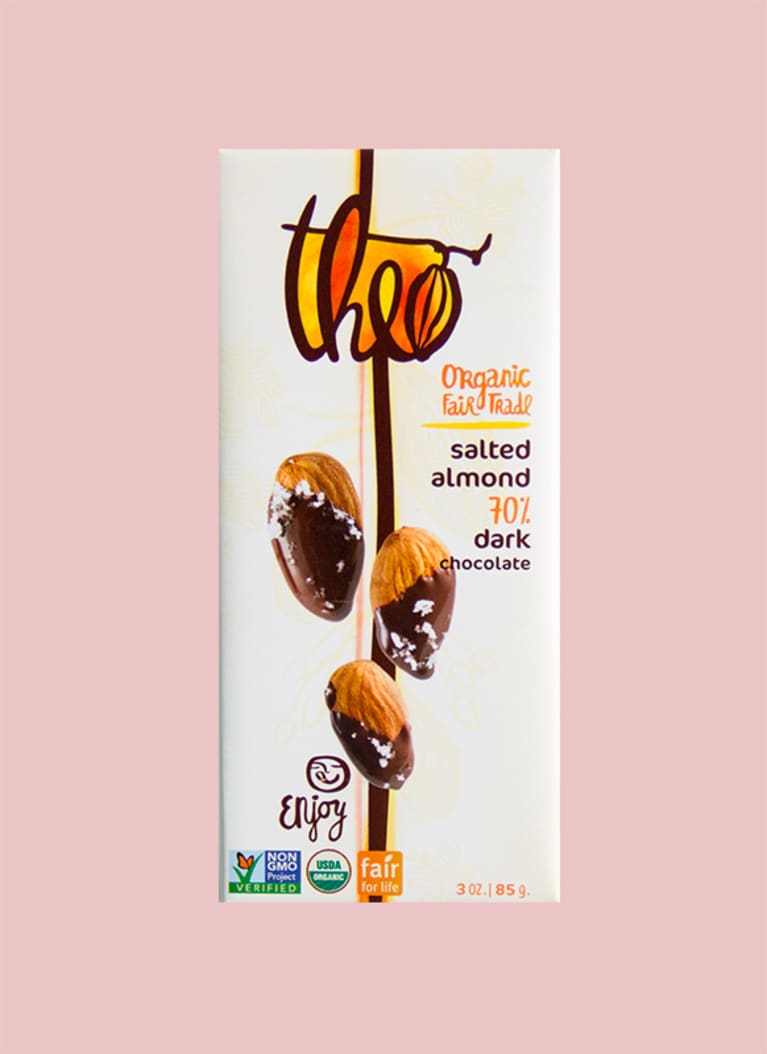 Theo
10. Together We Bake
Not a craft chocolate maker, this Alexandria, Virginia–based nonprofit helps women who have left abusive homes, overcome addiction, or transitioned out of prison by giving them a second chance. Together We Bake employs women, teaching them to make delicious chocolate chip cookies according to a secret recipe. I love these cookies, and I bring them to every To the Market event possible to highlight their great work (and have great snacks on hand).
Together We Bake Chocolate Cookie Snack Pack ($10)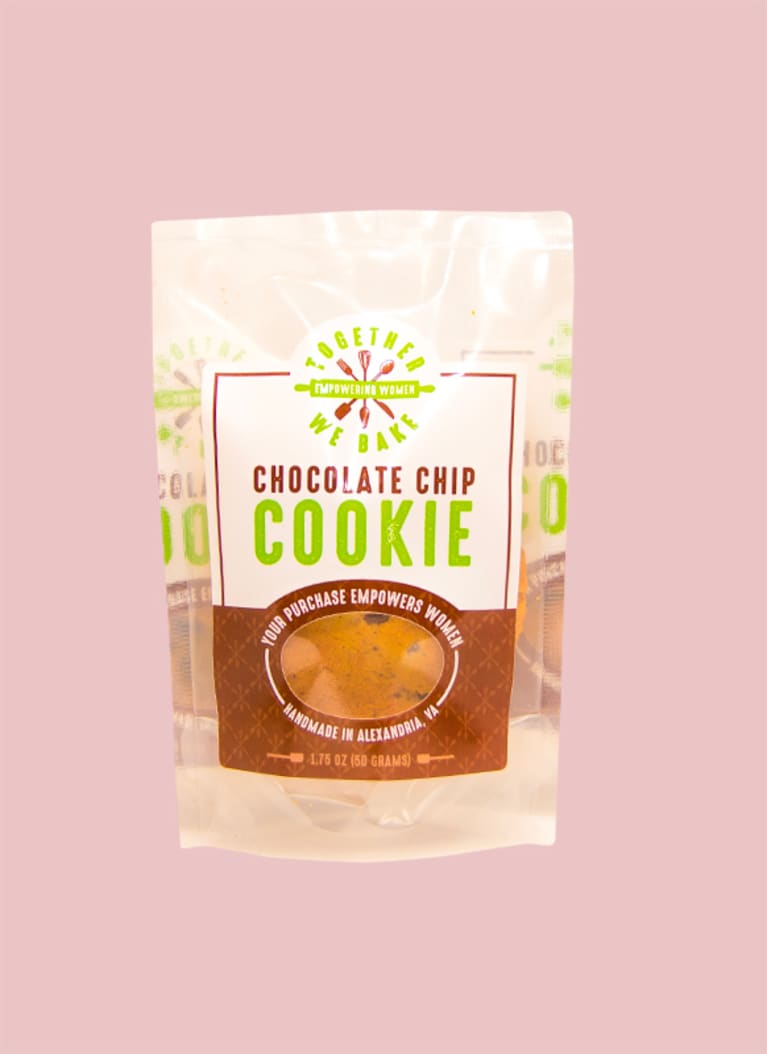 Together We Bake
11. Valrhona
Valrhona has been making chocolate in the small village of Tain-l'Hermitage, France, since 1922. Until the craft chocolate movement began, Valrhona was considered the best chocolate in the world—for both eating and baking—by many chocoholics and professional pastry chefs. Despite its size, Valrhona is also considered a bean-to-bar maker by some. The company has even begun operating its own plantations in Venezuela and the Dominican Republic. Valrhona is also a leader in social programs at the source, fostering good relationships with farmers and paying attention to detail from bean to bar.
Valrhona Guanaja 70% Stick ($2.49)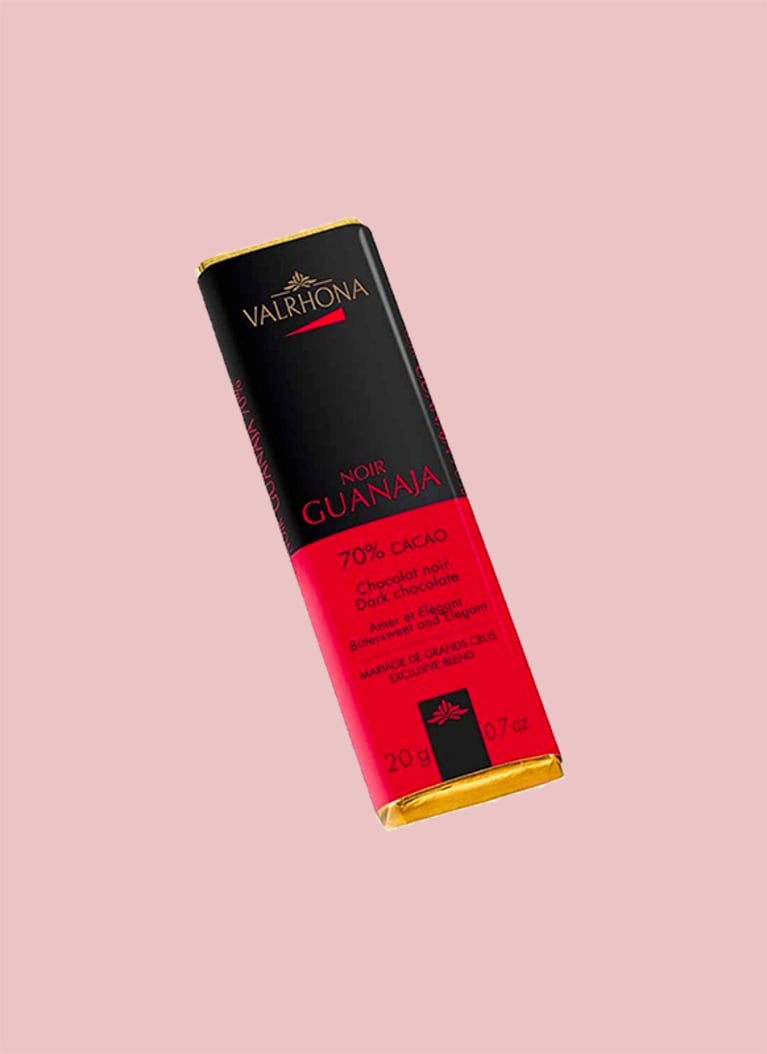 Valrhona
And one more thing! You can help preserve high-quality cacao and the livelihood of those who farm it by donating to the Heirloom Cacao Preservation Fund (HCP). This nonprofit, launched in 2012 in partnership with the U.S. Department of Agriculture and the Fine Chocolate Industry Association, is dedicated to protecting cacao diversity and improving the lives of farmers who grow fine-quality heirloom cacao species. The HCPF helps cacao farmers deal with environmental change, deforestation, and economic influences threatening these distinctive, high-quality cacao trees. The HCPF is the first initiative to identify and map high-quality, endangered cacao and certify growers.
Based on an excerpt from Buy the Change You Want to See: Use Your Purchasing Power to Make the World a Better Place by Jane Mosbacher Morris, with permission from the publisher.