10 Vegan Sources Of Protein That Anyone (Even Meat Eaters) Will Love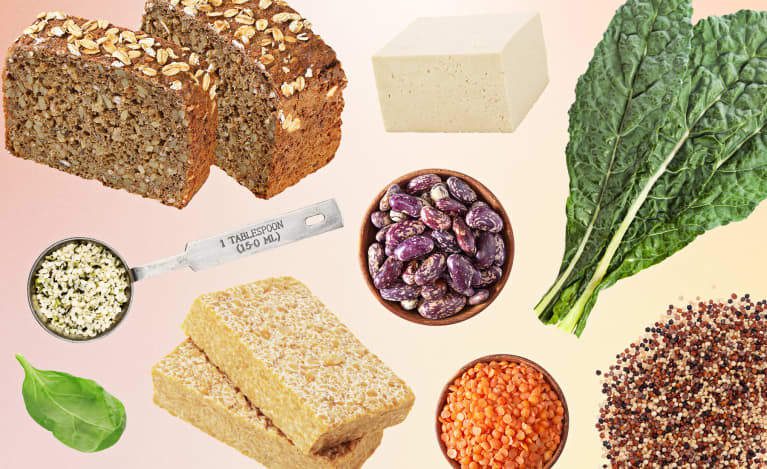 Last updated on January 13, 2020
Just because you don't eat meat doesn't mean you can't get enough protein. In fact, there are more sources of vegan protein out there than you might expect—you just need to know where to look. To help you in your search is our curated list of the 54 best vegan protein sources.
Protein can come in various shapes and sizes, colors and textures, and from various places including beans, nuts, grains. They can even come from places like protein powder (duh) and plant-based meat sources. Though it may seem that the choices are limited, there are numerous plant-based places that you can look for your protein.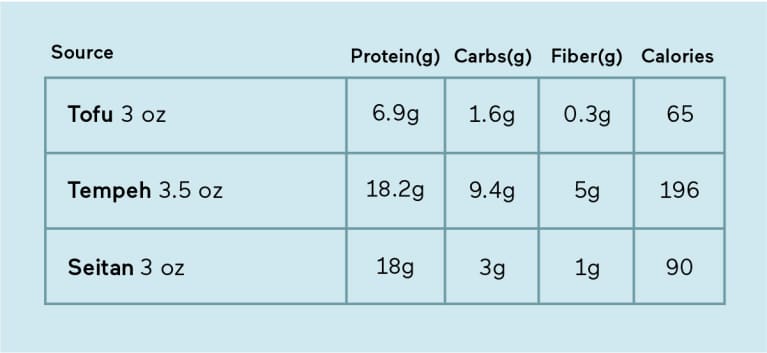 Tofu is a vegan source of protein made from coagulating soy milk, then pressing the curds into a solid white block. Tofu comes in silken, soft, firm, or extra firm. You might want to use firm tofu in a stir fry or on top of a salad, whereas you may use silken or soft in a smoothie or as a replacement for a dairy milk or a soft cheese. Silken and soft tofu are also great in a batch of cookies or brownies to add an extra punch of protein.
Tempeh, on the other hand, is made from fermenting soybeans and is traditional to Indonesian cultures. It has a cakelike form and can be used in any stir fry dishes, on sandwiches, or on top of salads—it has a pretty sturdy texture, so it can be used in a variety of ways.
Seitan is made from hydrated gluten (so if you're gluten-free, you might want to steer clear of this one!). Seitan is often used as a meat substitute, as it has a firm texture. It's frequently used in soups and stews, sautéed with vegetables in a stir fry, or even in fajita recipes. You can also use seitan to make veggie burgers or mix it with black beans to make black bean burgers (due to its sticky texture, it's a pretty good binder).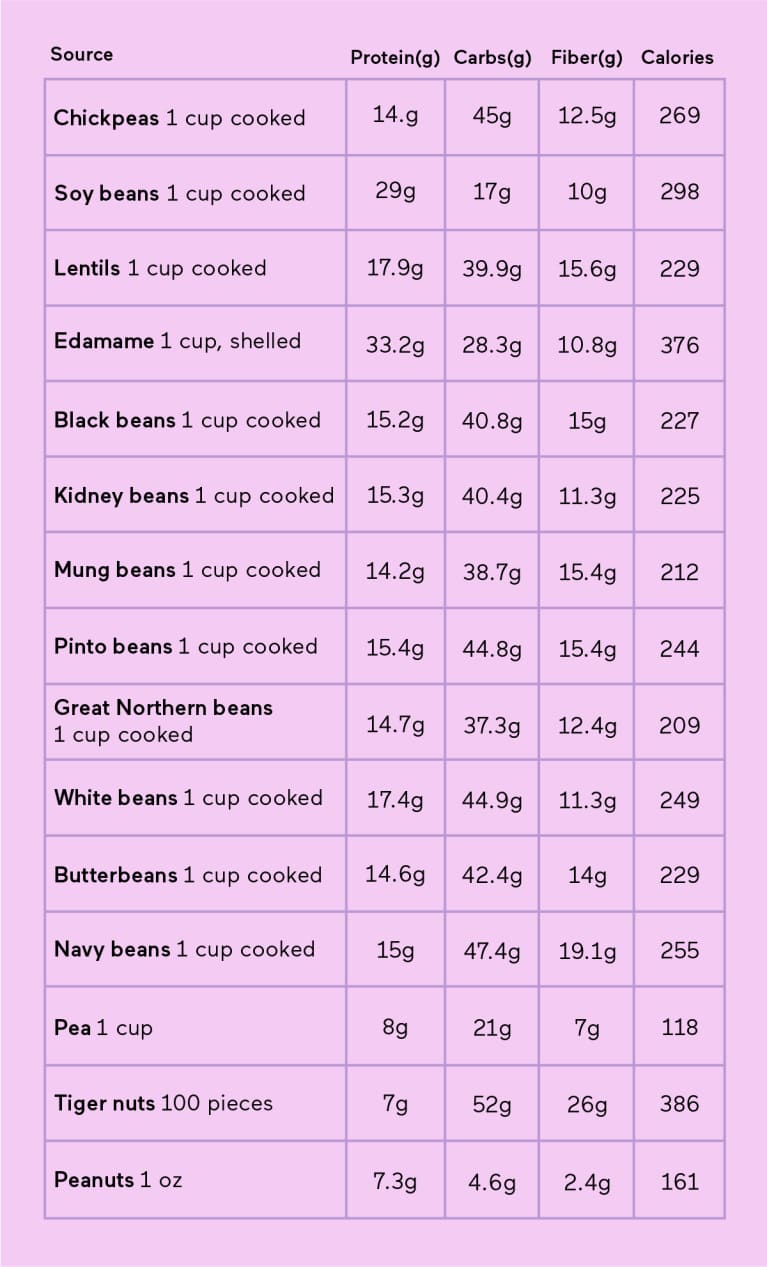 Beans and legumes not only have a high protein content, but they're also great sources of fiber and healthy starches. Beans and legumes of all kinds can be used on salads, dried as a crunchy snack (roasted chickpeas or edamame are an amazing on-the-go snack), and can even be used in baked goods like brownies and cookies.
The water in the can of chickpea (called aquafaba) can also be used as an egg white replacement in dressings and in baking. Beans and legumes show up in a few other surprising places: in smoothies, as dips (think hummus or white bean dip), and in pasta sauces, too.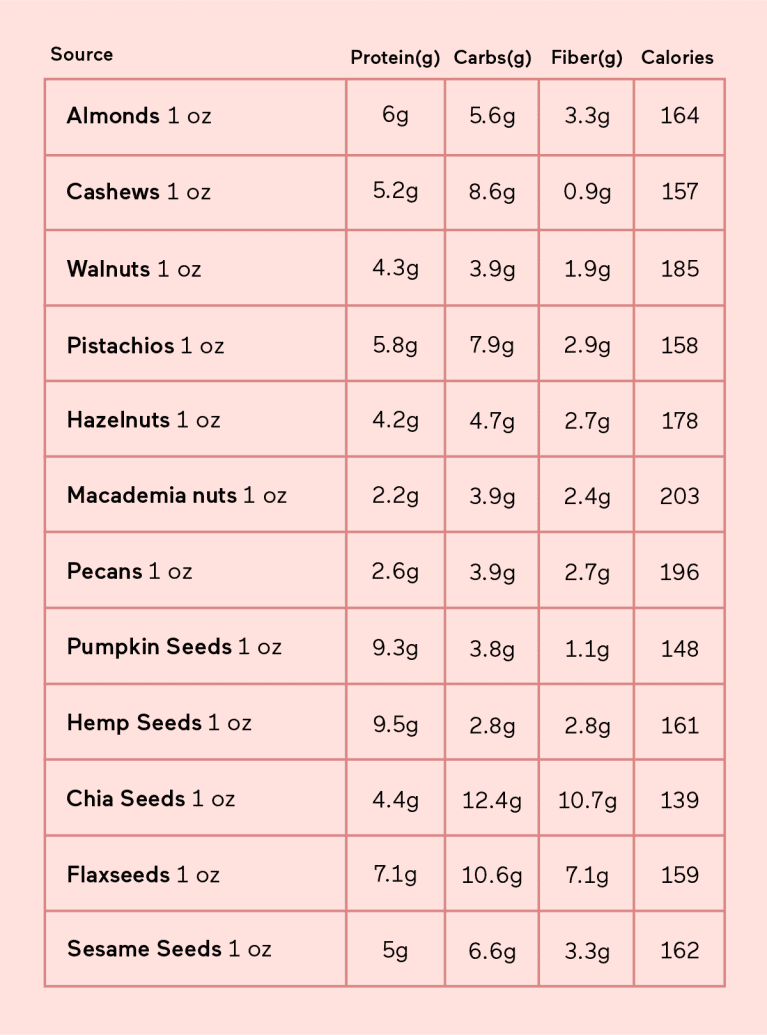 Nuts and seeds are great sources of fiber, minerals, protein, and healthy fats. They're great for baking, adding to salads, on oatmeal, mixed with vegetables, and mixed into veggie burgers, breads, and muffins. Of course, you can also eat them on their own as a snack or mix a bunch of types together for a homemade trail mix.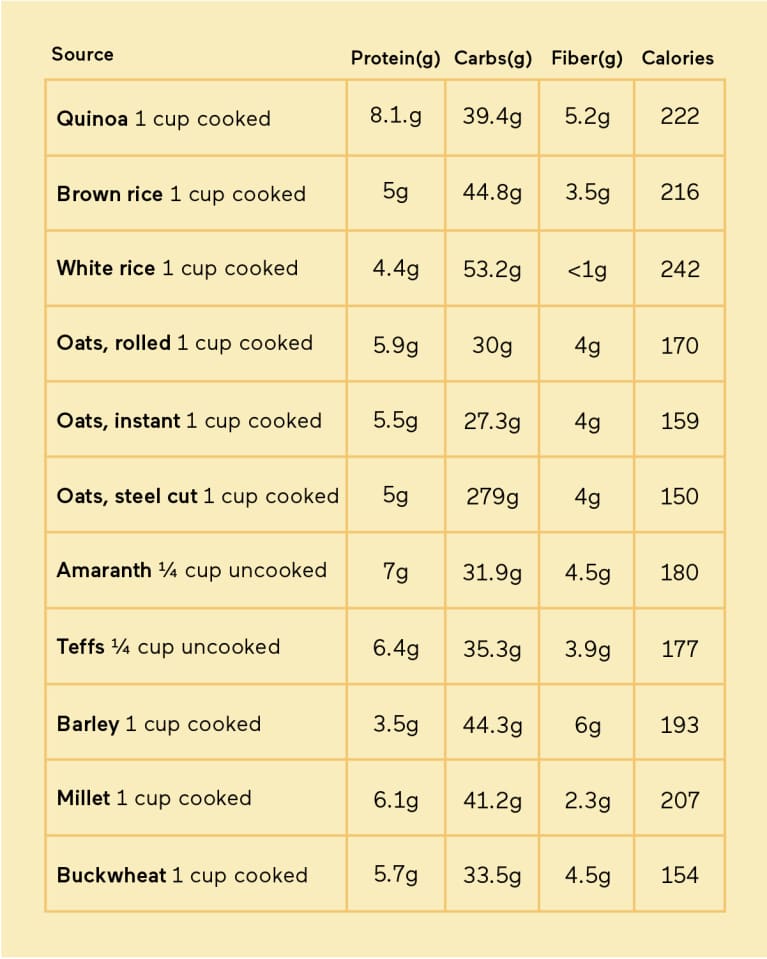 Grains are a great source of minerals and nutrients, including fiber and starch, and they have a surprising amount of protein, too. Grains are a great addition to any meal or salad and can easily be made into a hot breakfast cereal (oats, quinoa, buckwheat, you name it).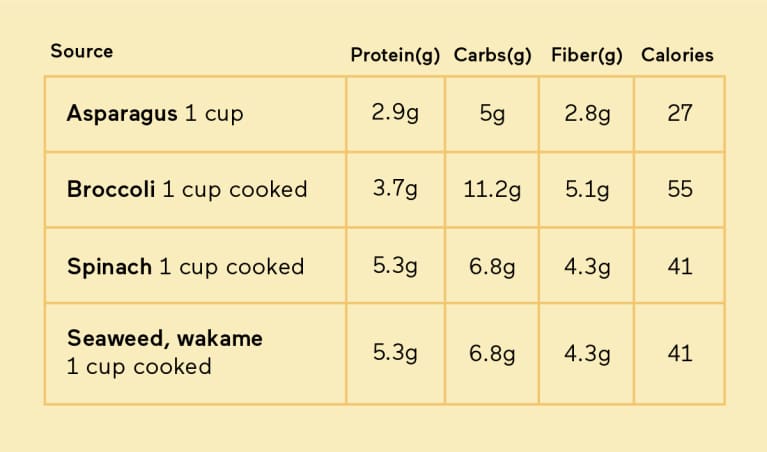 Yes, vegetables have protein, too! These veggie sources of protein are easy additions to any meal (breakfast included!). Mix them into a stir fry with tofu, or add them to a salad or smoothie. No matter what tasty dish you choose to add them to, they'll all boost the protein content.
Additional sources of vegan protein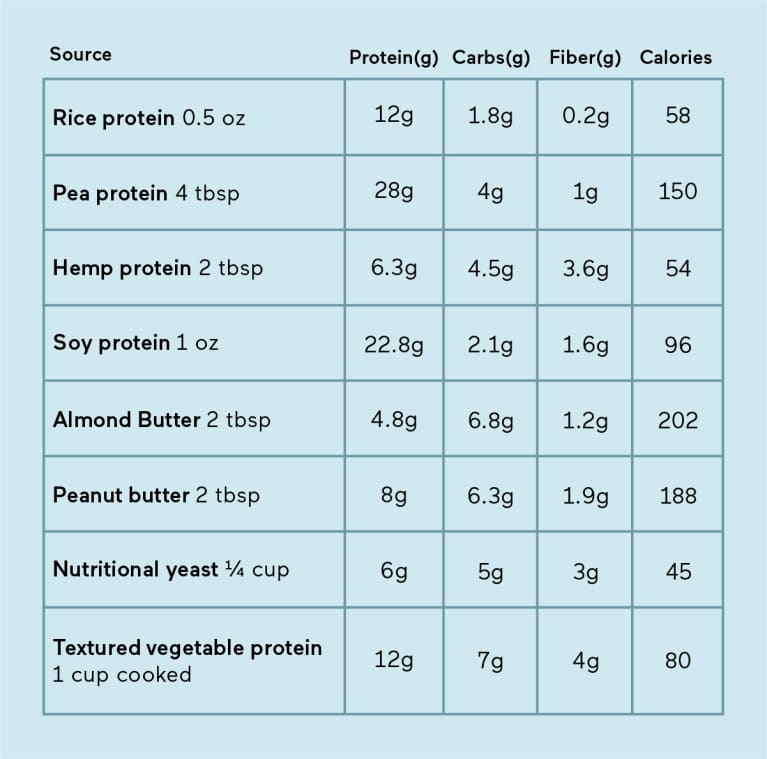 These additional sources are great additions to lots of dishes; textured vegetable protein is great for making veggie or black bean burgers, and you can use nutritional yeast to make vegan cheese or add extra zest to a meal. Spreads like almond and peanut butter can be used as snacks on their own or on a cracker, in oatmeal, or in a smoothie (alongside vegan protein powders!).
There are plenty of great sources of vegan protein—it's just about knowing where to look and eating enough of these sources so that the numbers add up. I generally like people to aim for at least ~40 g of protein a day (though most of us need more than this), so this can be a good reference for you to make sure you're getting enough of what you need!